Rothfire locked in for The Everest 2021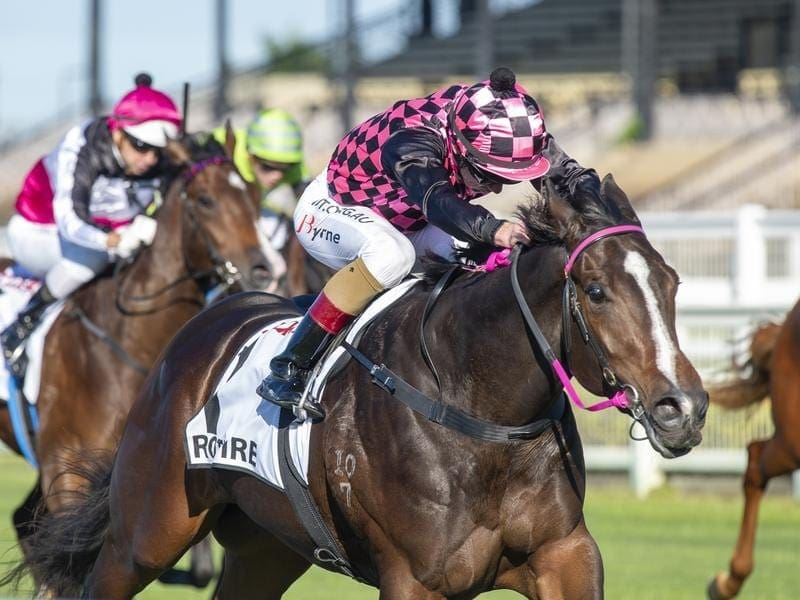 Queensland sprinter Rothfire is the latest runner to secure a slot in The Everest (1200m), which will be run and won on October 16 at Royal Randwick.
The four-year-old was one of the favourites for last year's race, before an injury sustained in the Golden Rose Stakes saw him sidelined for what is approaching 12 months.
The son of Rothesay is set to kick off his Everest preparation at Randwick next Saturday in The Shorts (1100m), where he will be out to prove a point.
Picked up by a new slot-holder this year, Rothfire will represent the Kennedy Luxury Group in next month's sprint.
James Kennedy, the owner of Kennedy Racing as well as a self-titled luxury watch and jewellery business, told SEN Track that he thought Rothfire was one of the few horses available that could give the $13 million race a genuine shake.
"I think ultimately I started to think about how many slots were left to be selected, and how many horses were left that I thought could win," Kennedy said.
"If you think about the Classiques (Legend) and Masked Crusaders and Nature Strips that have already been selected – I'm thinking to myself, there's not many horses who have the ability to show up and beat horses of that magnitude.
"Rothfire was one."
While Kennedy had intended on waiting to see how Rothfire returned this weekend, he admitted that he "might have a tougher time getting him" if the horse was to perform up to expectations in The Shorts.
Rothfire had an exhibition gallop between races at Doomben on Saturday, September 11, running home in 33.03s over 600m.
Kennedy looks forward to working with Rob Heathcote over the next month, saying the trainer is "a gentleman and a true testament to what racing is all about".
"They were very frank and transparent conversations," he said of his dealings with Heathcote so far.
"I think it ultimately just came down to probably both our characters.
"It was a pretty easy decision on both sides as we got to the final stage."
As for Heathcote, he believes that he has the horse back to the best of his ability which he once thought would be a miracle.
"I'm very happy with horse's condition, his fitness, his health, his soundness," he told SEN Track.
"It's been a long road to get him back; he's pretty much been under the watchful eye of the stable veterinary surgeon the entire time.
"It's been three steps forward, two steps back the entire way to re-evaluate before we apply the pressure.
"I've put a fair bit of pressure on this horse the last month, and he's come through in great order."
Heathcote believes his Group 1-winning horse has the "X-factor" required to win The Everest.
Heathcote is keeping his options open as to whether he will send Rothfire straight to the Randwick feature after The Shorts, or if he gives him one more run in the Group 2 Premiere Stakes a fortnight later.
Rothfire is now an $11 chance in The Everest betting market at Sportsbet.