Punt Drunk: Purton hits prizemoney milestone ahead of HKIR 2021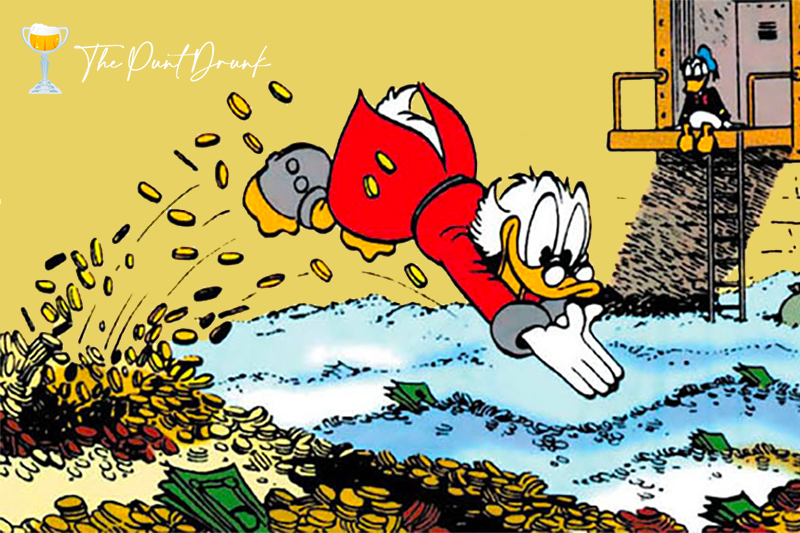 Another week of racing is over, as too is Group 1 racing in Australia for the 2021 calendar year. That's alright, though, because Hong Kong has four Group 1 races for us this coming Sunday, and if there is one man for the job, it is our very own and very rich Zac Purton. We've seen some good rides in our time and we've seen some bad ones, but at Aqueduct on Friday, we may have seen the worst ride of them all. Meanwhile, on our own shores, the hat-trick for Pikey went begging while the rest of his "team" revelled in Group 1 glory once again. Punt Drunk has you covered for your Monday racing fix.
---
HOW MANY ZEROES?
On Sunday, Australian hoop Zac Purton became the highest prizemoney earner in Hong Kong racing history, taking over from South Africa's Douglas Whyte. Purton started the day with 1,339 career wins in Hong Kong and finished it with 1,341 thanks to a winning double aboard Millennium Falcon and Beauty Joy. Purton has now won HK$1,588,025,566 in prizemoney, which is approximately $290 million Australian dollars in the current market. There's almost not enough room on the page to fit that many zeroes on one line – the man is rolling in it. While his career was boosted thanks to a highly profitable partnership with Beauty Generation, who won 10 consecutive races and over HK$100 million in prizemoney, that horse only counted for 6% of his winnings in Honkers. We love to see it.
Records are made to be broken 🤑 https://t.co/uCKklnhe9b

— Zac Purton (@zpurton) December 5, 2021
---
UMMM… WHAT DID I JUST WATCH?
The first thing you're taught when learning to drive a car is to check your mirrors. Now, we assume a similar concept is taught when riding a racehorse (without the actual mirrors, of course). One jockey who we wouldn't have thought needed a bit of a reminder about this is Irad Ortiz Jr, a winner of over 3,000 races. On Friday at Aqueduct Racetrack in New York, Ortiz forgot to check those mirrors in a piece of riding that we have never seen. 'Careless', 'selfish', 'dangerous' and 'bad' were a few words that got tossed around as the three-time Eclipse Award winner took his mount to the running rail, wiping out another horse and causing apprentice jockey Omar Hernandez Moreno to fall off. Ortiz rode four winners on the card at Aqueduct, and that money could come in handy while he has a bit of a holiday.
@iradortiz
Hey, At least he gave room to the RIDERLESS horse into the far turn.
I've never seen a more wreckless, careless, selfish and dangerous ride…EVER. pic.twitter.com/JSGIB7fhcS

— Benny_Southstreet 🏇 💨💨💨💨🏇🏇🏇🏇🏇🏇 (@BSouthstreet) December 3, 2021
---
HAT-TRICK FOR PETERS & TEAM WILLIAMS
We expected the cerise and white silks of Bob Peters' to be in the winner's stall for yet another Group 1 in Perth after the running of the Kingston Town Classic on Saturday night, and while it was no shock to see those colours flash, punters were left floored as it wasn't the horse we expected to see. Western Empire started a $1.40 favourite in the 1800m Group 1 under William Pike, but it was the stablemate Regal Power who took the bragging rights, storming home to win by half a length. The 2020 All-Star Mile winner bypassed the Railway Stakes – the race won by Western Empire – in order to be fresh for this, but all of the talk was surrounding his younger stablemate, seeing Regal Power went out as a $14 chance under the top weight of 59kg. While it wasn't to be for Pike, owner Peters and trainers Grant & Alana Williams made it a clean sweep of the three Group 1 races in Perth this season. One mighty effort!
It's a MASSIVE UPSET in the Kingston Town Classic! Regal Power upstages stablemate and short-priced favourite Western Empire 🤯 pic.twitter.com/5QUPmqK3Dv

— SKY Racing (@SkyRacingAU) December 4, 2021
---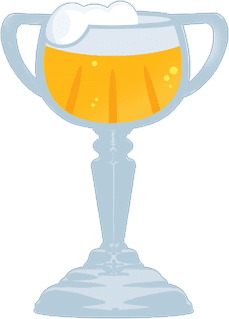 About Punt Drunk
Welcome to Punt Drunk! Our daily column covering all the latest horse racing and punting controversies, dramas and headline news. Have a story or gripe or issue that just grinds your gears? Just hit us up in the comments or contact us page and our jaded, punt hardened Punt Drunk staff will give it the Punt Drunk treatment it deserves. Don't expect pleasantries or typical racing media fanboy gloss from Punt Drunk – we're on the punt and we don't have time to bullshit; the next is about to jump…