Punt Drunk: One last job for Bossy, Kah returns at Mornington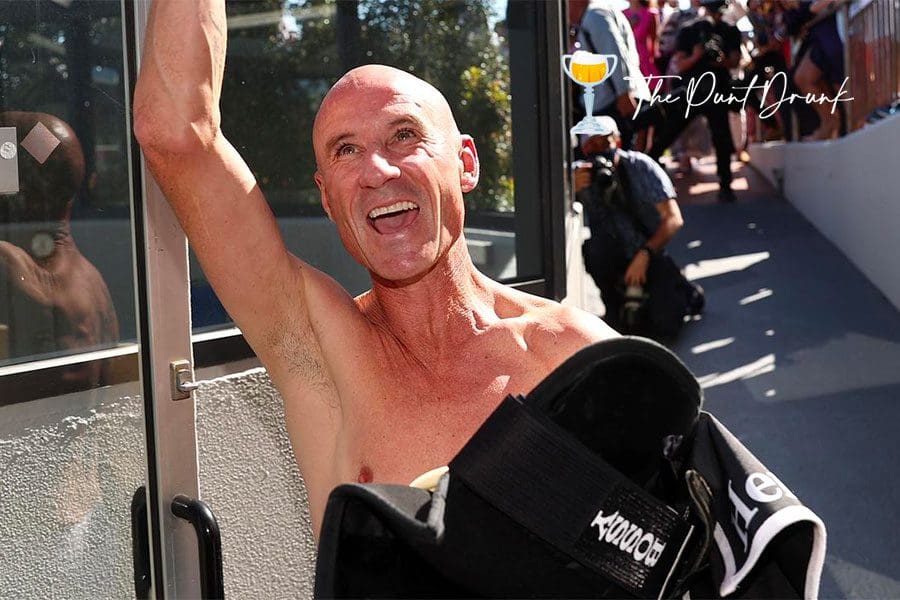 Smell that? Summer. The warmer weather kicks in, the festive season begins and the presents start to get placed under the Christmas tree. Here at Punt Drunk, we don't need presents when Glen Boss is the gift that keeps on giving. In a comeback that Whispering Jack would be proud of, not even a week after riding in his last race at Caulfield, Bossy already has plans to ride again. Speaking of comebacks, Jamie Kah is back in the saddle this afternoon, and of course, she's riding at Mornington. Here are the headlines as we dive into the first weekend of the Aussie summer.
---
THE COMEBACK KID
Just days after riding Spanish Mission to a fourth-placing in what was set out to be his last ride, Glen Boss has accepted an invitation from Saudi Arabia to ride at the Saudi Cup meeting in the New Year. 'Group 1 Bossy' is set to ride against some of the world's top jockeys at King Abdulaziz Racetrack in Riyadh on February 25, with the US$20 million (AU$31.5m) feature taking place on February 26. It is expected that the likes of Ryan Moore and Frankie Dettori will be riding at the meeting as well. The only issue the Boss-man has is that he threw everything into the crowd after his defeat on Saturday; he needs new boots, a new helmet, the works! Probably should have thought that through a bit more, Glen.
When you realise you threw all your gear in the crowd that time you almost retired 😂 pic.twitter.com/NxBw5rpsBW

— Andrew Mallyon (@mallyon_andrew) November 30, 2021
---
FULL CIRCLE FOR KAH
As Michael Scott from The Office once said: "Well, well, well… how the turntables." Three months after being suspended for the infamous Mornington Airbnb scandal, Jamie Kah is having her first ride back this afternoon at – drumroll please – Mornington Racecourse. Last season's champion Victorian hoop will partner Inner Spirit in her return ride in the fourth race of the afternoon, and the pressure will be on from the get-go. The four-year-old is having his second start and is a heavily backed $1.70 favourite to break his maiden. She has a 35-minute turnaround then before hopping on Dawn County in the fifth for her partner, Clayton Douglas, with that runner currently a $2.30 favourite. Can Kah go two from two in her first day back, or will Mornington cause more drama for the star jockey?
Jamie Kah will return to race riding on Friday before riding favourite Smokin' Romans in Saturday's Pakenham Cup. #AfterTheLast pic.twitter.com/9HgxQneQcT

— Racing.com (@Racing) December 1, 2021
---
GEE, THAT'S WET
We often hear the saying "I wouldn't swap it for the world" when talking about our day-to-day jobs and comparing them to the jobs jockeys have, but on Wednesday, our hearts went out to Brisbane race caller Josh Fleming. Fleming had the job to call eight races at the Sunshine Coast, but after race one, we reckon he would have been pretty worried about what lay ahead. A four-horse field went around in the opener and it was a deadset guess job for Fleming. Pre-race, Queensland's premier race caller made the comment that he didn't know if he should call through the binoculars or off the TV monitor, but if we're honest, we doubt it would have made much difference at all. It was pissing down. Credit where credit is due, he got it bang on as Minks Star raced away to a 4.3-length victory in the driving rain. So much for the 'Sunshine' Coast.
Had the first four, just don't know what order they finished, or started, or settled, or what horses they were pic.twitter.com/vOTq3ANrj3

— Mugspunting (@mugspunting) December 1, 2021
---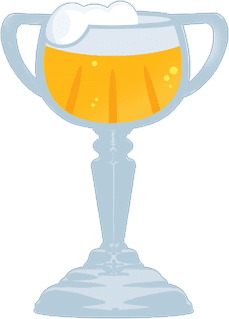 About Punt Drunk
Welcome to Punt Drunk! Our daily column covering all the latest horse racing and punting controversies, dramas and headline news. Have a story or gripe or issue that just grinds your gears? Just hit us up in the comments or contact us page and our jaded, punt hardened Punt Drunk staff will give it the Punt Drunk treatment it deserves. Don't expect pleasantries or typical racing media fanboy gloss from Punt Drunk – we're on the punt and we don't have time to bullshit; the next is about to jump…