Punt Drunk: Mitch might've had a Beer or two after Albury win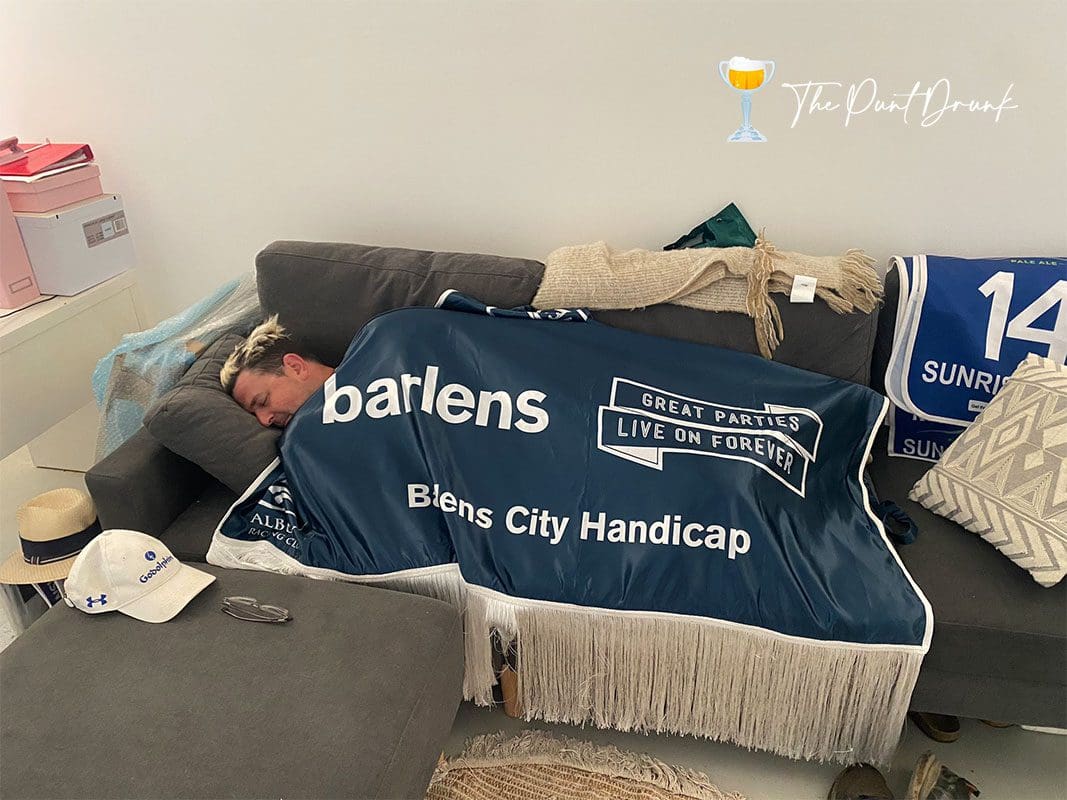 We all think we can be trainers, we envy trainers and when horses that we back win, we praise trainers. While the life of a horse trainer might not be overly appealing to some – the long hours, the social media sprays, the tough phone calls to hopeful owners when a horse just isn't any good – it is certainly good to see them celebrate a hard-earned victory. This Friday, the Punt Drunk team take a look at a couple of doozy trainer celebrations from throughout the week.
---
HOMETOWN HERO
There's no arguing that Mitch Beer is the undisputed – and potentially self-proclaimed – king of Albury, so we weren't shocked to see him celebrate his horse's win in the City Handicap on Thursday afternoon in fine style. His horse Mnementh was given a ripping steer by Jordan Mallyon in the $75,000 feature, racing away to win it by just under a length. Beer bookended the card on Day 1 of the Albury Gold Cup Carnival, as My Bold Boy romped in to open proceedings. It's fair to say he celebrated accordingly!
Up you go boys!!!!!!

⛔️Language Warning⛔️

What a way to start the @AlburyRacing Cup Carnival!

Big thanks to the @2unitspodcast team and everyone that's jumped on board 💪🏼 pic.twitter.com/kBjdRdIrPT

— Mitchell Beer Racing (@MitchBeerRacing) March 24, 2022
Ready for day 2 of the carnival pic.twitter.com/pmmVom8XSe

— mitchellbeer (@beermitchell) March 24, 2022
---
RIDE HIM HOME!
Presumably, if you're reading Punt Drunk, it's because you love a punt. If you've ever backed a winner or owned a winner, you have probably ridden it home on the couch at home, at the bar in the pub, or on the front lawn at the racetrack. For those of us who have never trained a winner, Gemma Reilly showed us how trainers boot them home. Claidheamh Mor lined up as a $14 chance at Kilmore on Thursday in what was the three-year-old's first career start. In the final stages of the race, it looked like he would finish off for a nice second or third, but jockey Blaike McDougall – and probably the the urgings of Reilly – lifted the son of Dundeel across the line to record a nice win. Do you think she might have had something on it herself?
When you can't control your excitement… 🥳

Claidheamh Mor's victory meant everything to @geerielly ❤️@Country_Racing @bensporle pic.twitter.com/KzuyV8sdRm

— Racing.com (@Racing) March 24, 2022
---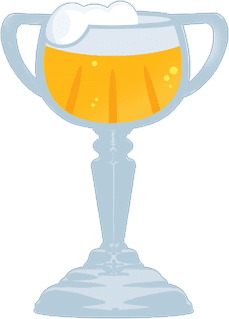 About Punt Drunk
Welcome to Punt Drunk – our daily column covering all the latest horse racing and punting controversies, dramas and headline news. Have a story or gripe or issue that just grinds your gears? Just hit us up in the comments or contact us page and our jaded, punt hardened Punt Drunk staff will give it the Punt Drunk treatment it deserves. Don't expect pleasantries or typical racing media fanboy gloss from Punt Drunk – we're on the punt and we don't have time to bullshit; the next is about to jump…