Punt Drunk: Kementari starts the new year off with a bang!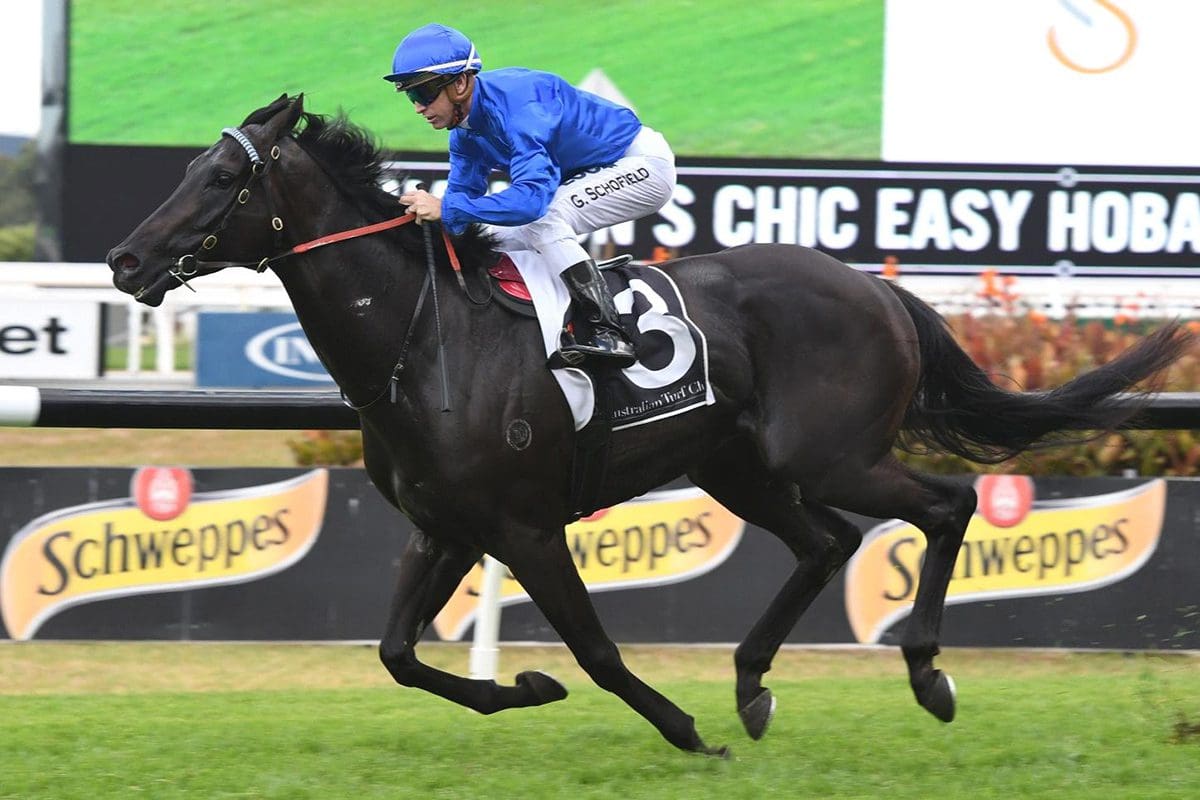 Welcome back to Punt Drunk for 2022! It's been a busy fortnight since Christmas, with plenty of activities completed on our end – mainly punting, drinking, eating, punting, drinking and punting. Before we get too carried away with what 2022 has in-store for us, lets take a look back at some of the quirkier headlines over the past two weeks. New Year's Day racing had it all – from Sky Racing split screening more feature racing, a notorious non-winner proving he does actually know how to win, and does no J-Mac, mean no Waller? 2022 has already got us excited for the year to come.
---
SERIOUSLY SKY?
This issue has had plenty of attention over the past weeks, months and years, but gee it was grim viewing for punters who had a wager on Saturday's feature event at Flemington – the Listed Bagot Handicap. Those that had a bet in the 2800m race and were watching on Sky Racing were forced to watch it on a split-screen, while horses milled behind the starting stalls at Inverell – wherever the hell that is…! Now, we get that Sky have contractual rights with RacingNSW, so we could appreciate the split-screen viewing if they were halfway through the race at Inverell, but there was still an entire minute before they even reached their starting time. It just isn't good enough from Australia's 'leading' live vision broadcast. Hey Siri, where is Inverell?
Feature at Flemington is on, one minute before they jump at Inverell and we're living like this in 2022… pic.twitter.com/4EjLIv6x6z

— Nick Lloyd (@Nick_Lloyd15) January 1, 2022
---
New year, new Kementari?
What a world we live in! Since Kementari, or Special K as he is affectionately known, won the Group 1 Randwick Guineas in March 2018, he had only found the winner's circle twice. Once at Ascot on December 5, 2020, and again on October 2, 2021. But, the maligned seven-year-old now holds an unbeaten record in 2022, after he saluted in The Buffering at Doomben on Saturday, justifying heavy market support ($7 into $4 favouritism). The son of Lonhro looks exactly like dad, making him an eye-catching type in the mounting yard and on television, so much so that he was sent of to stud as a stallion three years ago, where he served 54 mares and only got two pregnant. Those two foals, a colt and a filly, will go under the hammer next week on the Gold Coast at the Magic Millions Yearling Sales, before Kementari lines up in the race day on the Saturday. Could we see him string a couple of wins together in 2022?
Day 1 of 2022 & could have already produced the most incredible moment of the year 🔵🔵🔵 #Kementari pic.twitter.com/PSjfiPlbEQ

— TABtouch (@TAB_touch) January 1, 2022
---
WHERE'S CHRIS?
Having ended the 2021 calendar year in fine form with wins in The Everest, Melbourne Cup and countless other races, it was made pretty clear to us that Mr. Chris Waller is arguably the best trainer in the country. We're not saying he isn't anymore, but we're of the opinion that without James McDonald in the saddle, he doesn't have the same results. J-Mac did a quick stint in Hong Kong earlier in December, before riding at Doomben on Boxing Day where he partnered the Maher and Eustace-trained filly, Coolangatta. He took the weekend off over New Year's, which left Waller stranded in Sydney on New Year's Day. Of his nine runners on the Kensington track, two horses started favourite and the other seven were all single figures, with none of them winning. It was a similar story for the stable at Flemington and Doomben, with only Kiku and Nudge able to grab minor placings for the stable inter-state. It's quite the slump for Australia's best trainer, with only two winners from his past 50 starters at Ipswich and the Sunshine Coast no less.
Hmmmm like this if any of these ring a bell

Irish Angel ❌
Bigboyroy 🌊
Toomuchtobear ❌
Rubamos ❌
Humbolt Current ❌❌❌@sportsbetcomau pic.twitter.com/UVXjVrxYTd

— Mugspunting (@mugspunting) January 2, 2022