Punt Drunk: Cujo the dog returns at Mackay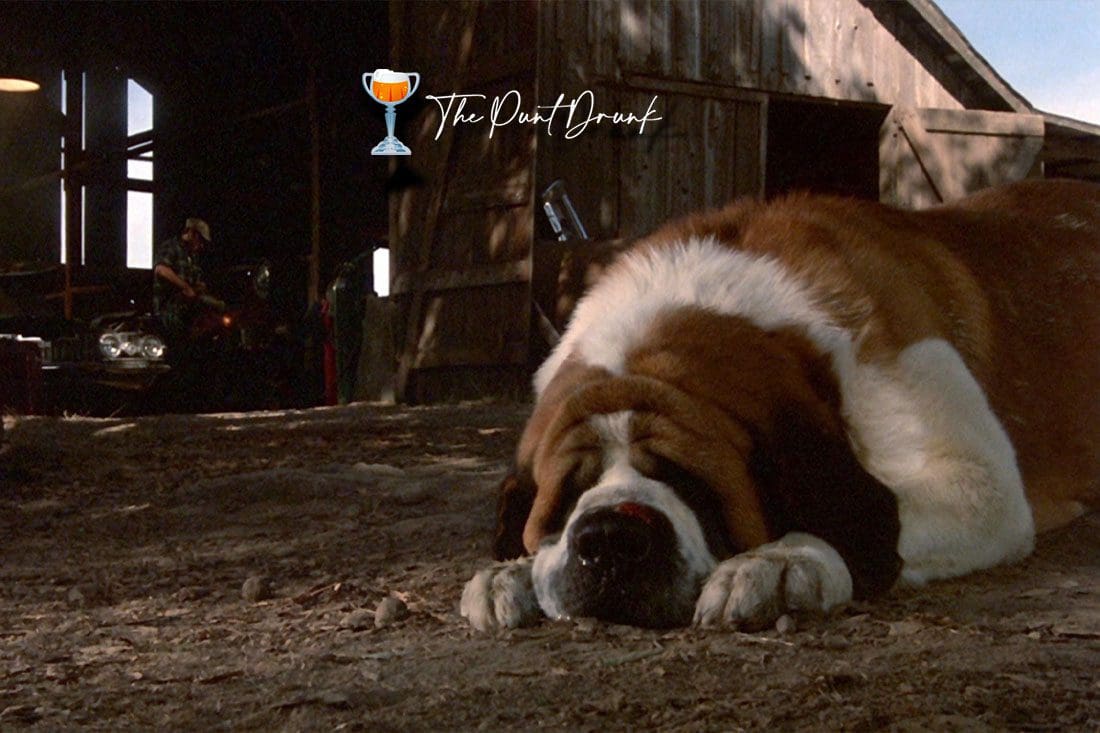 It's been a strange sort of week in the racing universe this week. With just one Group 1 race left for the season, the hype and excitement around racing has dropped off a touch in that regard, but there has been plenty of quirky things going on down the back alleyways. A Brisbane trainer went above and beyond to break a run of outs, a dog held up Mackay racing on Thursday and a horse at Nottingham clearly watched Lasqueti Spirit's VRC Oaks replay before its race on Thursday.
---
CHANGE OF LUCK
Brisbane trainer Will Hulbert had been pretty vocal about how his stable was going through a rough trot, with bad barriers copping the brunt of the blame. Last weekend, all three runners that he saddled up drew barrier 10, and all were luckless because of it. As you do, Will took to Twitter to ask his followers what he should do if Mystic Aroma didn't win on Sunday at the Sunshine Coast – a race she was heavily backed in.
Of course, people are sickos, so the option to 'Change bridle colour' was never going to win in this poll. It was a dead-heat between his other two options – shave his head or bleach his hair.
If Mystic Aroma doesn't win today, to change the luck of the stable should I

— Hulbert Racing (@HulbertRacing) June 19, 2022
Hulbert opted to follow through and bleach his hair, which ended up working a treat. He took one runner to Beaudesert on Tuesday who never looked like getting beaten. My Oddette led throughout to win the 1100m dash by half a length, giving Hulbert a new lease on training life. This weekend, he takes two horses to Gatton, where both horses have drawn low barriers. Mystic Aroma will jump from barrier two, and Roy's Girl will exit from the inside alley in her debut. There is a god – sometimes you just need to bleach your hair.
The luck has changed all thanks to the new lid 🤣🤣 #myoddette #1for1 pic.twitter.com/elNARs0gpx

— Hulbert Racing (@HulbertRacing) June 21, 2022
---
MACKAY…GREYHOUNDS?
It's been a while since Mackay has had a greyhound track, but you'd have sworn that's what you were watching on Thursday. Now a dual-offender, a local dog has become a bit of a menace to the thoroughbred races at Mackay, getting onto the track and proving bloody hard to catch. It wasn't the first time that the dog named Cujo has delayed proceedings at Ooralea. On April 12, Race 6 at Mackay was delayed due to a dog becoming loose on the track, and this time around, some 10 weeks later, it was the same dog.
And he's off!

Mackay's favourite pooch is back on the track 🐶 😂 pic.twitter.com/3QyZF6LjSJ

— SKY Racing (@SkyRacingAU) June 23, 2022
---
LASQUETI-ESQUE
In 2016, Lasqueti Spirit and Brenton Avdulla stunned punters with a dazzling front-running display in the Victoria Oaks. From a long, long way out, Avdulla put the handlebars down on the $251 shot, stretching the Group 1 field right out throughout the 2500m event. On Thursday at Nottingham, it was a similar scenario in the final race of the afternoon.
The Mick Channon-trained Storm Chaser gave her rivals a dead-set spanking in the 1m6f (2800m) event, recording a winning margin of 26 lengths. It wasn't a three-horse jumps race or anything like that. It was a Class 6 with seven horses in the race, all of who finished the race, albeit in a different postcode to the winner. It was a pretty easy watch if you took the $4.50 odds – somewhat less painless than watching Lasqueti Spirit win.
— Racing TV (@RacingTV) June 23, 2022
---
---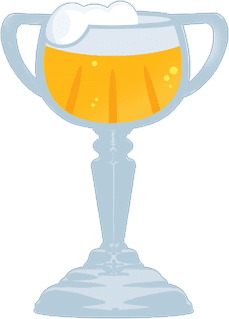 About Punt Drunk
Welcome to Punt Drunk – our daily column covering all the latest horse racing and punting controversies, dramas and headline news. Have a story or gripe or issue that just grinds your gears? Just hit us up in the comments or contact us page and our jaded, punt hardened Punt Drunk staff will give it the Punt Drunk treatment it deserves. Don't expect pleasantries or typical racing media fanboy gloss from Punt Drunk – we're on the punt and we don't have time to bullshit; the next is about to jump…