Prince Of Arran still aiming at fourth Melbourne Cup run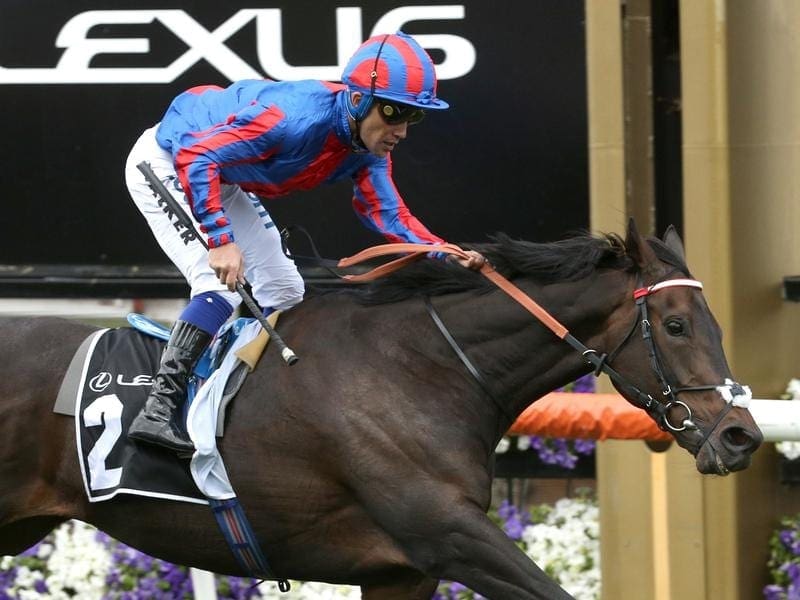 Having placed three times in the Melbourne Cup, Prince Of Arran has begun his preparation towards a fourth attempt at winning the race that stops a nation.
The now nine-year-old gelding ran third in 2018 behind Cross Counter, finished second to Vow And Declare in 2019, and then came third once again in 2020 behind Twilight Payment and Tiger Moth.
While the Melbourne Cup has eluded 'the Prince', he has earned a cult following in Australia after wins in the Hotham Handicap and Geelong Cup.
He now takes on another challenge as he undergoes the rigorous testing introduced by Racing Victoria this year to ensure he is fit to race in the Spring Carnival.
"He's had to go through a huge amount of testing," trainer Charlie Fellowes told Sky Sports.
"He's had two different sets of MRI scans, he then had to go in for a bone scan, so that was three separate visits to the hospital; we couldn't do any of that in the yard.
"Along with checks by BHA vets, X-rays being sent over to Australia, trot ups being sent over to Australia, scope reports being sent over to Australia, so he's been through an awful lot, but he's an eight-year-old (Northern Hemisphere), he's been through considerably more in his career and he's taken it like a pro to be honest."
Fellowes admits that Prince Of Arran's connections are lucky that their six-time winner has won over AU $3.5 million (£2m) given the financial cost involved in coming to Australia this spring.
"The owner has to pay for this," he said.
"Anything done here (England) is covered by the owner.
"When they get to Australia, they then have to go under further tests – if they get to Australia, they aren't guaranteed to run – but that's covered by the Victorian Racing Club.
"It's not cheap at all; it's going to bar a lot of people from going and your smaller owner – sadly, it's going to hinder those really nice, romantic stories of the small guys going over there and winning a massive race.
"Luckily, Prince Of Arran has won over £2 million in prizemoney, so he's recovered any costs that they've had to incur this year.
"It's not been easy. It's been tough on the horse, it's a huge undergoing and had he not got such a good record in Australia and maybe the experience that he had, I probably wouldn't have put him through it.
"Because we know he loves Australia and because we know that he takes all that in his stride, we were happy to put him through it and just chance our arm and see if we could maybe go down there one last time."
Prince Of Arran is currently a $26 chance in the 2021 Melbourne Cup betting market at Sportsbet.