Polly Grey smashes her rivals in Randwick's Group 3 JRA Plate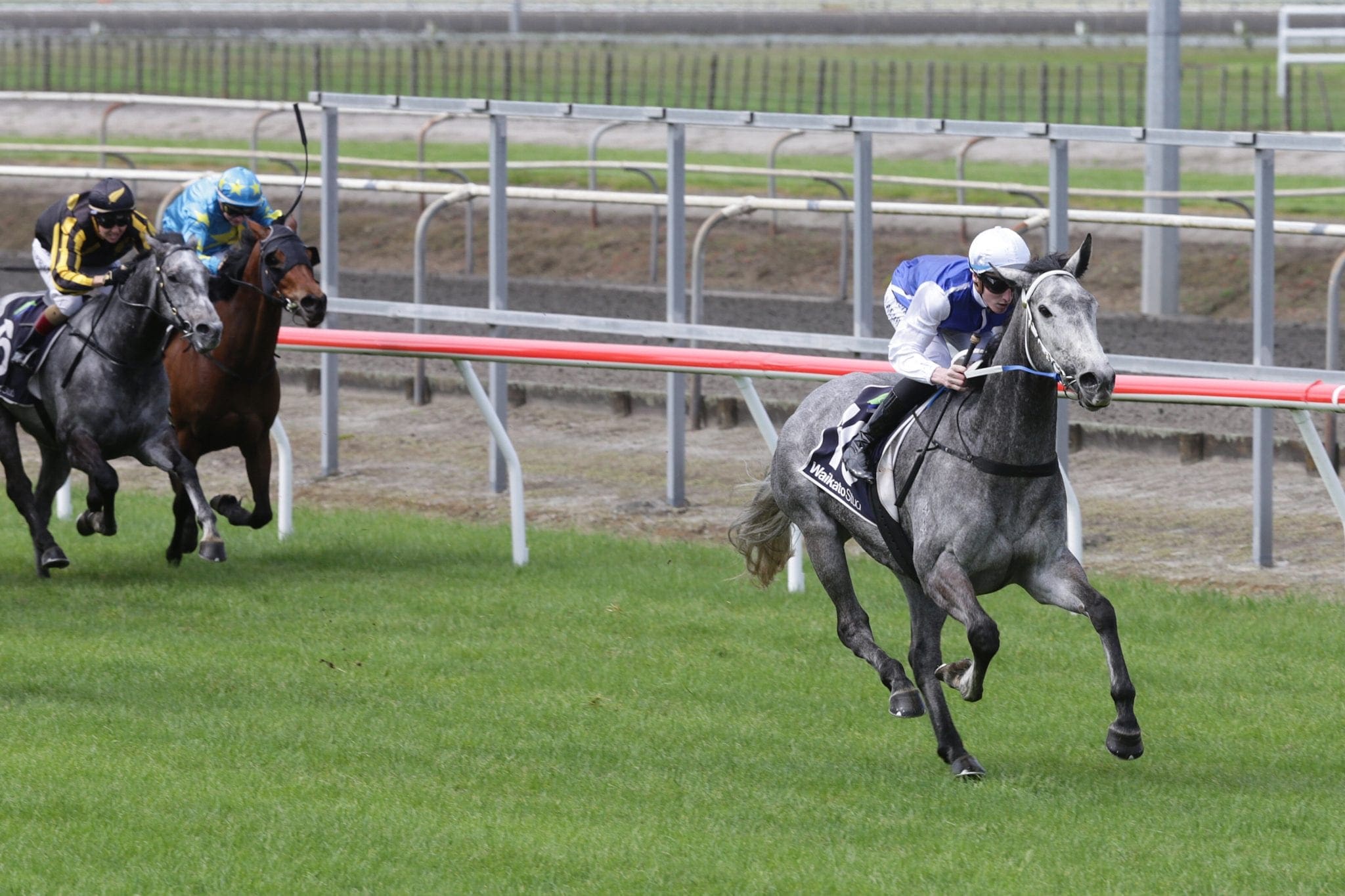 Polly Grey has led throughout to smash her rivals in the Group 3 JRA Plate (2000m) at Randwick for the Chris Waller stable.
Hugh Bowman rode her full of confidence and the seven-year-old daughter of Azamour (IRE) did not disappoint.
Coming off a last start second when Mount Popa had the better of her by a nostril in the Group 3 Sellwood Stakes (2000m) on March 26, the grey mare was primed to come out and go one better today.
Polly Grey was travelling comfortably in the lead when Kerrin McEvoy attempted to make a run down the outside on horse betting apps race favourite Icebath (+220) at the top of the straight.
Tommy Berry had had a nice run behind Polly Grey into the final stretch on the Annabel Neasham-trained Numerian (+1400) and attempted to challenge the winner as well, but Bowman was off and gone, winning in a canter to Numerian 5.36-lengths second and Icebath more than two lengths further back third.
"She's a good tough horse and obviously likes the conditions. You don't see Hugh Bowman in front very often but today you need to be right up there, so Hugh put the kettle on didn't he?" said Waller.
Waller says he thinks the penny dropped with Polly Grey when she won last year's Gosford Cup.
"She won well, and she's continued winning since. Carried weight today and showed a good turn of foot when she needed too."
Although not sure what is next on the cards, Waller said that he will have a chat with Hugh and see if they can order a few more wet tracks.
Bowman said that he wasn't really planning to lead
"I was expecting Anthony Cummings' horse (Cryptogram) to lead but when Robbie (Dolan) didn't show a great deal of purpose I was more than happy to take it up.
"I wasn't going to give her a canter before the start but I thought I would.
"She can be a mare that just overtravels (sic) a little bit, that's why I was just going to trot her at the start.
"But she was so relaxed in the warmup it just gave me a bit more confidence, if the option to lead was there, to make use of that.
"It was pretty much parcelled up at that point. She just got into a really smooth rhythm, and I was just a passenger really.
"I thought I went at quite an even tempo, I didn't think I went particularly slow.
"I didn't go particularly fast either.
"She was just in such a beautiful rhythm and she's a mare that does like these sorts of conditions so that's very important on days like today.
"She was in the right spot and got the job done with authority."
2022 JRA Plate (Randwick, 2000m) – Polly Grey