Pitman sets sights on special milestone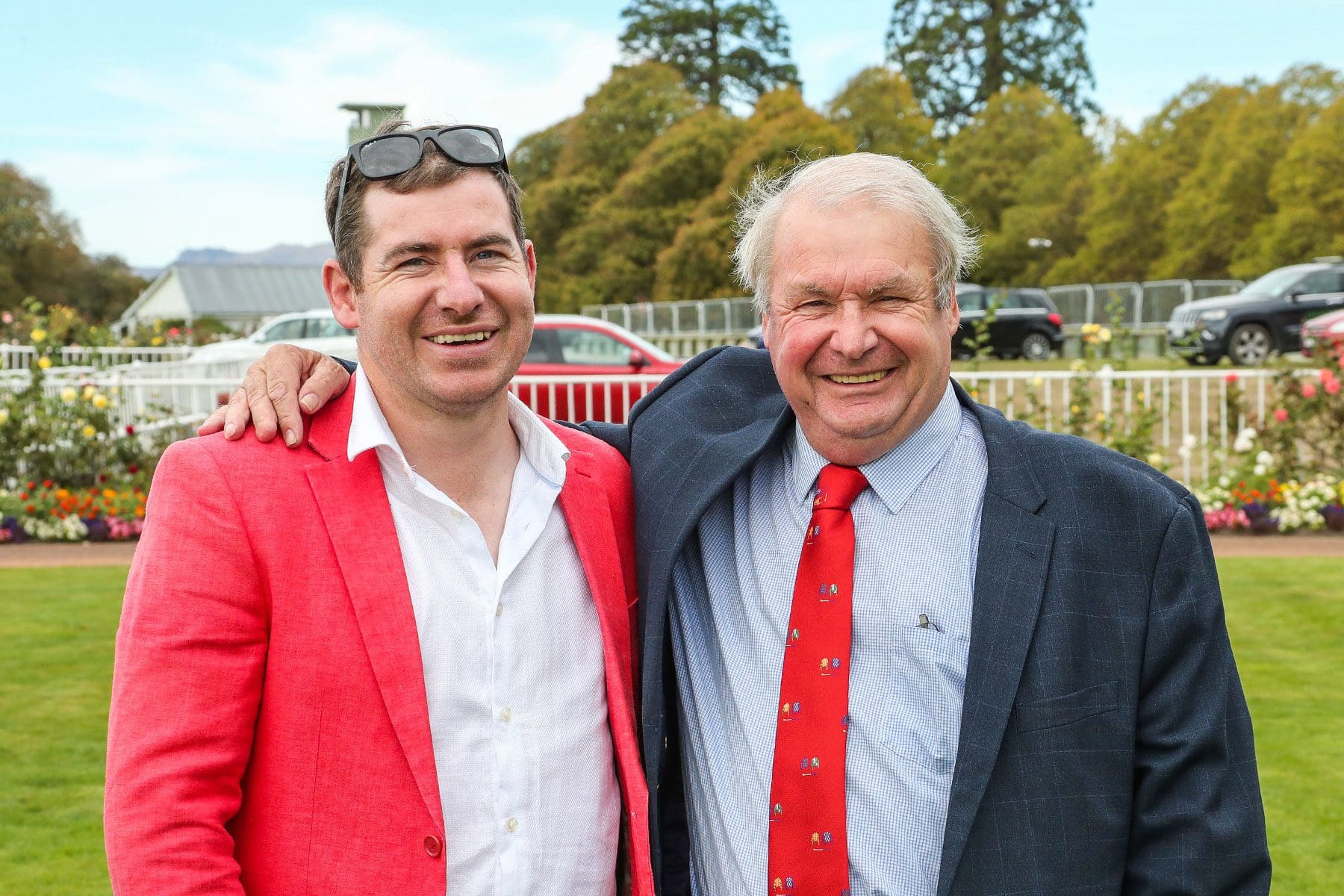 The return of Riccarton's Grand National Carnival is music to the ears of Michael Pitman, who hopes the three-day meeting on his home track will move him closer to a remarkable milestone.
In partnership with his son Matthew, Pitman finished third on the New Zealand national trainers' premiership for the 2020-21 season with 58 wins. Beating Kelvin and Aimee Tyler by one win, the Pitman team maintained their stranglehold on the South Island training title after an exciting duel through the final few weeks of the season.
"I didn't realise how important winning that South Island premiership was to me until we got that win in the last race at Oamaru that clinched it," Michael Pitman said.
"It was a great battle. Heading into that final South Island meeting, I didn't think we could win it – the Tylers had quite a few good chances.
"But it was a great result for the stable, and that's 19 times in the last 20 years that we've been the leading South Island trainers. It's very satisfying."
Pitman is now turning his attention to the Grand National Carnival, which was missing from last year's depleted winter racing calendar due to COVID-19. It kicks off on Saturday with a nine-race card headed by the Group 3 Winning Edge Presentations 124th Winter Cup (1600m).
"It's great to have the carnival back on Saturday," he said. "The track is going to be extremely heavy – probably as heavy as I've ever seen it for a national meeting.
"It's not really a carnival we've targeted much in prior years, and we've hardly ever had runners in the Winter Cup. I think the best recent result we had was with Le Thunder (fifth, 1.3 lengths behind the winner Taking The Mickey in 2009).
"We don't usually have many runners, but it's turned out that we have more wet-track horses in the stable this year. That's possibly why we were able to win the South Island premiership – it's been a wet winter, and we were fortunate enough to have horses that could keep winning races all the way through.
"What I'd really love to do now is match Dave O'Sullivan's number of winners in New Zealand. I'm on 1872, and according to the statistics I've got, Mr O'Sullivan had 1877. If I can train another six winners, I'll move into second on the all-time list for a New Zealand trainer.
"Rogie (Graeme Rogerson) is way up over 2500, so no one's going to catch him, but second would be a very special achievement – especially for a stable in the South Island, where we often have only one meeting a week compared to four or five in the north."
The stable's team for Saturday includes Winter Cup contender Cetus. Previously trained by Tony Allan, the seven-year-old son of Nom Du Jeu has won four of his 13 starts, and he has shown a particular affinity for heavy ground with three wins and a second from five attempts.
"He's an interesting runner – we've only had him for two days," Pitman said. "The owners wanted to send him down to me, along with Turmoil, who's going to run later in the carnival.
"Cetus arrived here this week and seems to have settled in nicely, so we'll see what happens on Saturday. He seems to handle these sorts of tracks really well, and the jockey that's coming down to ride him (Maria Sanson) has a strong association with him.
"He'll stay with us after the carnival. He's nominated for the Windsor Park Plate (Group 1, 1600m) and Livamol Classic (Group 1, 2040m) at Hastings, but there are plenty of options in the South Island that we can consider as well."
Carson River and Benaud, who won seven races between them last season, give the Pitmans a strong hand in the Road Metals Open Handicap (1200m).
"Carson River did a great job for us last season, and we set him for this after he ran a super race fresh-up at Ashburton," Pitman said.
"We did give some consideration to using an apprentice claim, but he can be a difficult horse to ride, so we've got Tina Comignaghi on.
"Benaud has been a revelation since he came south. When we first got him, it was hard to get a start in any race we entered him in – now he's an open handicap winner. He's been in excellent form. He's owned by Rogie, along with Denise Howell, who's worked with him for a long time. We have a great relationship with Graeme, as everyone knows, and it's a pleasure to have success for him."
Kapalka, Makabar and Curve will all line up in the Gold Club Rating 65 (1200m), while Wild Like brings the team's day to a close in the Speight's Rating 65 (1600m).
"Kapalka was unlucky last start, where he was quite badly hampered from the 600m mark onwards," Pitman said. "He's come through that well and has a good record at Riccarton.
"Makabar loves wet ground. He ran well last time, but just got a bit too far back. Curve probably wants 1400m, but I think they'll run close to 1:20 for the 1200 tomorrow, so it won't be much different to a 1400m race. They'll all be nice chances.
"The wetter the better for Wild Like. He's one of the biggest, strongest horses we've trained. He loves wet tracks. A tough 1600m tomorrow might be at the edge of his distance range – he could be better suited to a 1400m race on the last day. But he'll definitely handle the ground."
Further down the track, Pitman is already counting down to the New Zealand Cup Carnival in November. He believes he may have the firepower to improve on a highly successful 2020 edition, which featured seven winners and two quinellas, along with placings by Marine and Miss Tycoon Rose in the Group 1 New Zealand 2000 Guineas (1600m) and Group 1 New Zealand 1000 Guineas (1600m) respectively.
"I think we've got some really nice young horses coming through this year," Pitman said. "We've got Mackenzie Lad, who was the leading two-year-old in the South Island last season, as well as a son of Tavistock called Fireglow. I think they'll both be genuine Guineas horses.
"Then we've got the likes of Miss Tycoon Rose, Rock Sensation and Whale Song, who we'll set for black-type features during the carnival as well, and we'll aim Okay Pal at the Stewards' (1200m). They're all horses who haven't been over-raced in their two- and three-year-old seasons and are just starting to reach their peak now. It's exciting."