Pertab scores first training win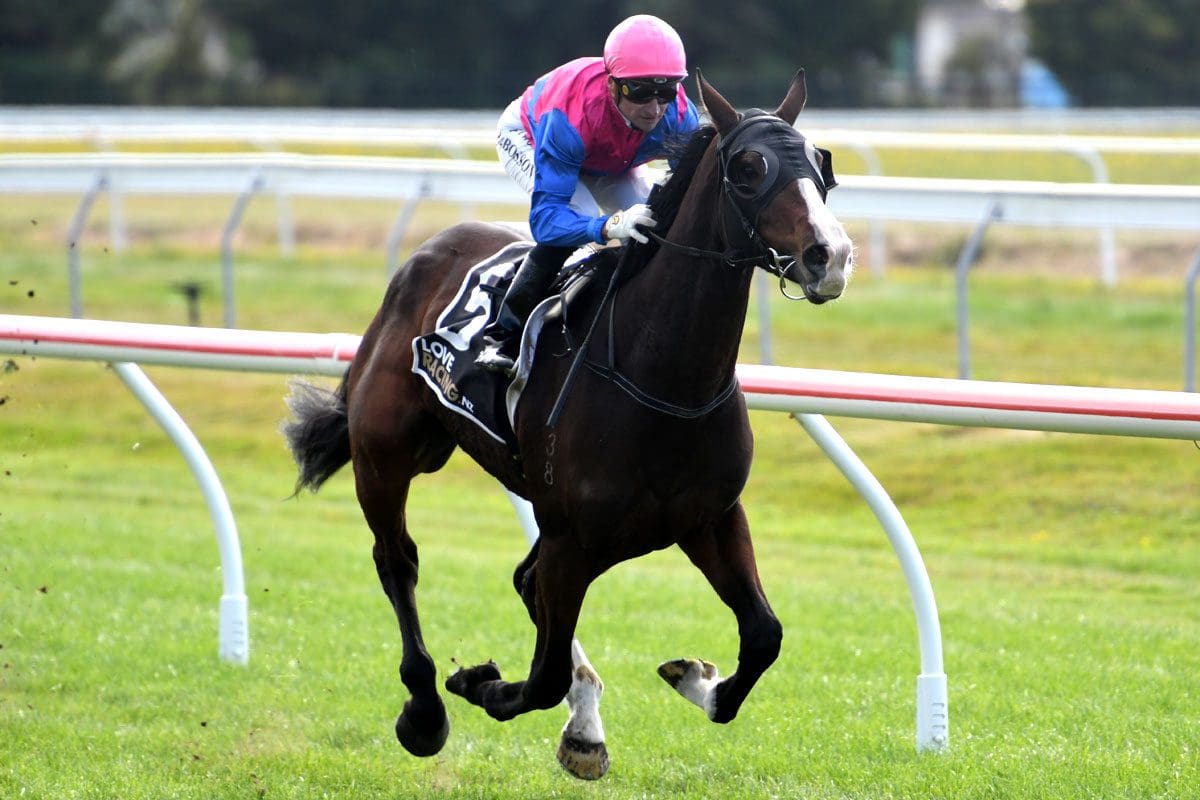 Training racehorses was never in the plan for Paul Pertab but on Friday he recorded his first win courtesy of Exzello in the Campbell Infrastructure Rotorua Cup 14th May (1400m) at Arawa Park.
It was only the fourth time Pertab had saddled one of his horses on raceday and Exzello brought up his first win in style, winning on debut by three lengths.
"I didn't really intend on ever coming to the races, I normally go to the trials and trade them out of there," Pertab said.
"It was good for the owners, Lorna (Moore) and Gary have been loyal customers of mine for 15 years or so, so it is good to get them a winner."
The three-year-old son of Shamepress was backed into -125 favouritism for the race after his impressive trial win earlier in the month and he won accordingly.
"He has been a progressive horse," Pertab said. "He was a bit weak as a two-year-old and we nursed him along and were patient.
"He has had three trials and has progressively got better.
"We had a few offers for him after his last trial, but they weren't significant, so we went to the races today and it played out well."
Pertab is expecting the phone to run even hotter after Exzello's debut win.
"There is massive interest for any good horse, whether they are fillies, colts, or geldings," Pertab said.
"Australia is pretty buoyant at the moment and a horse like him, who will get over ground eventually, he is pretty commercial."
If he isn't sold, Pertab said Exzello will head for the spelling paddock.
"We will probably give him a brief spell, he has been up for a while," he said.
"He is an extremely sound horse but he is still progressive. He is 16 hands and has still got a bit of maturing to do."
Pertab has a lifelong involvement in racing and he said he built a solid foundation working for some good trainers.
"My brother and I initially worked at Ellerslie years ago back in the Bonecrusher days," Pertab said. "That then closed down and I went to work for Te Akau, which was quite beneficial. I had a lot of opportunities there with David Ellis.
"I then moved on to work for Graeme Rogerson and Waikato Stud before going out on my own 15 years ago."
While pleased to get his first raceday winner, Pertab said he will continue to concentrate on his breaking and pre-training business and sending his trade horses to the trials like he has for the last 15 years.
"I have got about 35 horses in work and I have a small team of horses going to the trials and jumpouts," he said.
"New Zealand is predominantly a pre-training place for the rest of the world, and I think we do it well. That is why I base my business around doing that.
"I am just lucky enough to get good horses from a few select clients that have always been supportive."