Patience paying dividends for Mirabelli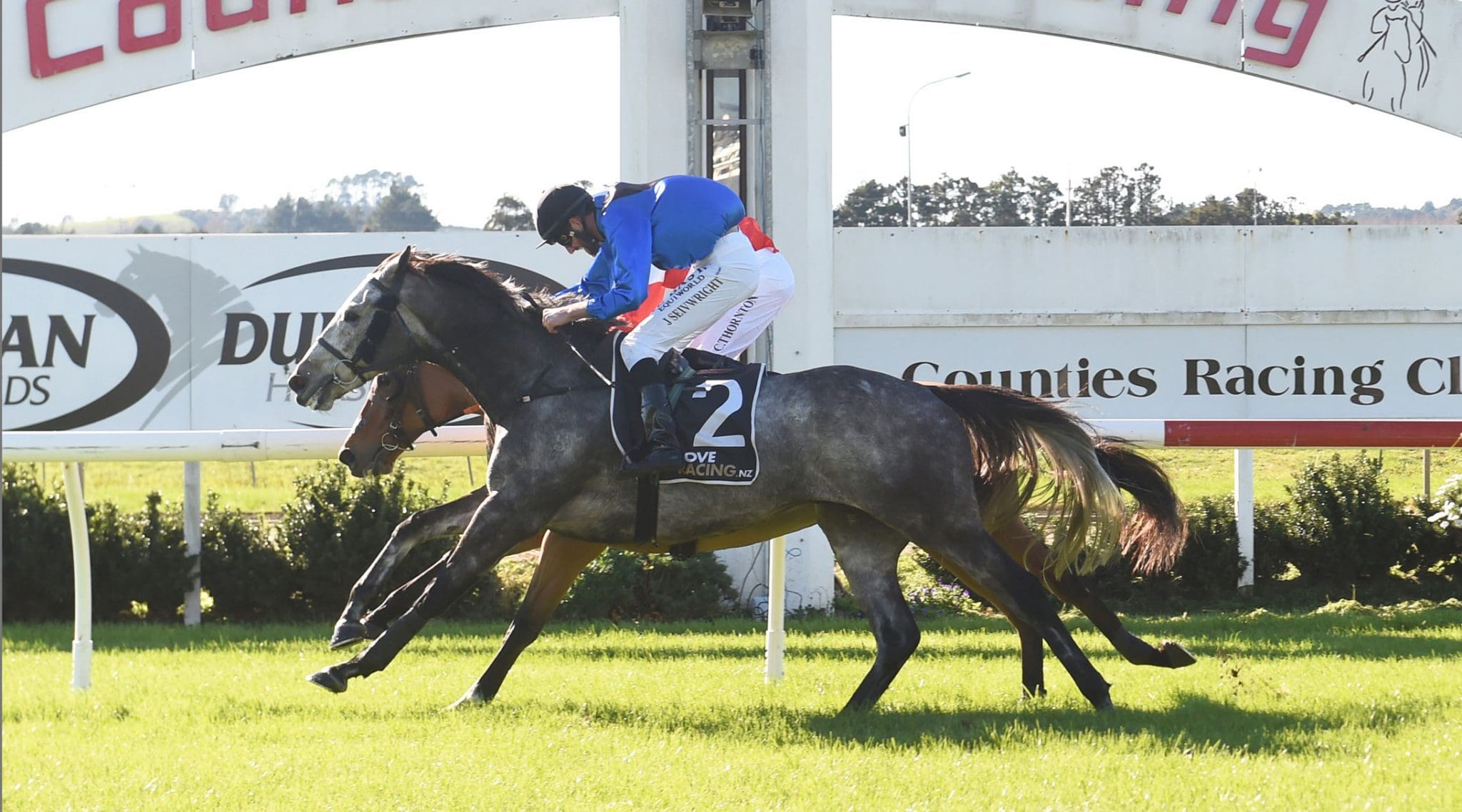 Patience is paying off for Cambridge trainer Paul Mirabelli with his much-improved gelding Charred, and it may lead to a tilt at the Group 3 New Zealand Cup (3200m) in November.
It took 39 starts for Charred to win his first race, in a maiden highweight at Tauranga on April 21. But there's a solid chance it will be start 44, scheduled to be in the Rating 74 Avondale Sunday Markets (2100m) at Avondale on Wednesday, when he records his third.
Following his highweight victory at Tauranga, Charred finished third in a 2600m Rating 65 contest at New Plymouth before winning a 2200m highweight at Pukekohe. A fifth-place finish in a jumpers highweight at Wanganui followed before he finished a very good second to Divine Duke in the Kiwifruit Cup (2100m) in open handicap company.
"He was always quite a wild young horse, a real rebel who wanted to get out of work all the time. We almost didn't race him because he was so difficult," Mirabelli said.
"But this time he's obviously matured in the head and he's being a perfect angel, and it's showing in his races."
Charred was due to contest the Parliamentary Handicap at Trentham last Saturday and made the trip down from Cambridge. However, Mirabelli was sufficiently worried about the weather to nominate him for Avondale, which proved a wise decision after the Trentham meeting was abandoned.
"I thought he was going to be a big chance in the Parliamentary, so surely he's going to be a big chance at Avondale," he said.
Charred's best form to date has been on heavy ground, where he's won twice and placed eight times from 13 starts. Although his record on better ground is for no wins and four placings from 30 starts, Mirabelli said he's not averse to firmer tracks, especially over more ground, hence the potential Riccarton bid.
"We're thinking maybe the New Zealand Cup if we get time to have a little break and the weather forecast has a little bit of give in the ground," he said.
"His gallop work on the Polytrack at Cambridge is excellent, and that's a good firm surface. He's just not quite as quick, though over two miles you don't need to be as quick. He's run once over 3200m and placed and he'll run all day."
Charred's dam Dancing Embers, who Mirabelli trained with Graeme Thomas, also ran in a New Zealand Cup, finishing unplaced. Dancing Embers has also produced another winner for Mirabelli in the form of Ember Attack, victorious at Ruakaka in early May.
Mirabelli isn't quite sure of the path he'll take with Charred, but he said the gelding was likely to have a few starts on his way.
"He's still got lots and lots of energy. It's really hard to contain him, so we've got to race him or keep him in hard work or he'd get above himself quite quickly."
Mirabelli initially developed his passion for horses through equestrian sports but eventually found his way into racing. He worked for some time with Gai Waterhouse in Sydney before training in partnership with Roger James for a few seasons. He then trained with Thomas before taking up training on his own account at the start of the 2013-14 season.
Mirabelli, whose team numbers 10, is having one of his most successful seasons to date on the track, equalling his previous best of seven victories and recording his highest prizemoney earnings as a solo trainer.
He also recorded his first prestige race victory when The Midnight Shift, subsequently sold to Australia, won the Hawke's Bay Hurdle (3100m) last September.
"Unfortunately the younger and better horses have to sell, so that makes it hard for somebody that's wanting to establish themselves as a trainer when some of the better progeny goes, though that's not just me in New Zealand," he said.
"I'm pleased with the results with what I've had this season, and we've also made a couple of good sales."