Owner comes clean about controversial horse transfer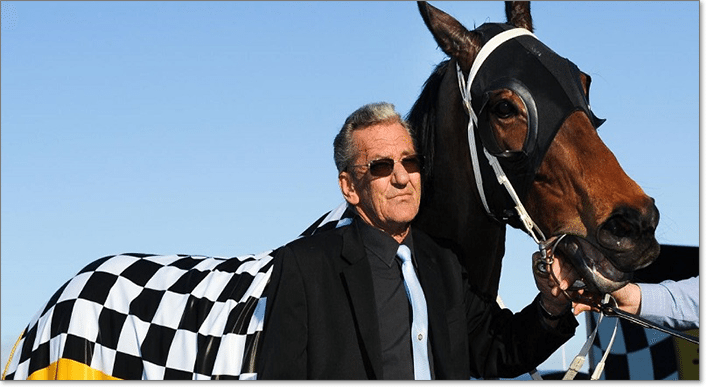 THE decision to move The Cleaner from the Mick Burles stables to a Victorian trainer has caused plenty of uproar in the racing community and now the owners have had their say.
Part-owner Bill Fawdry said the decision to move The Cleaner was not an easy one, nor was it to do with money.
"It definitely wasn't easy," Fawdry said.
"The real reason was that Mick was more inclined to retire him altogether or just spelling him for a fair while and at the age the horse is at he hasn't got very long in front of him.
"We just thought we'll get him to Melbourne and get him going to do what he can in the twilight of his racing career I guess."
Earlier trainer Mick Burles had indicated there could be something wrong with The Cleaner after putting in a poor performance last start, but Fawdry said a veterinary surgeon has examined the eight-year-old and could not find any physical reason for the bad run.
"He said this horse is in remarkable condition, he's been over him everywhere and can't make him flinch. His back is perfect and it's a credit to Mick the horse is in the condition he is in," Fawdry said.
"There's something not right with him, but we'll get to the bottom of it eventually and we'll see him winning races at Moonee Valley again."
Fawdry made reference to the poor health of Mick Burles and his ability to achieve normal training activities.
"At this stage of his career, he's not real well and it's pretty hard for him to do most of the work. To just retire him because Mick wanted to, he's not the only eight-year-old racing," Fawdry said.
"He lives with the horse and knows the horse, he's a good bloke and, in my opinion, he still is, he's done a great job with the horse.
"We didn't take the horse away because Mick doesn't do a good job with him, we took the horse away because we believed it was getting too hard for Mick.
"He doesn't like talking about the illnesses he's got but he's at the stage where he has trouble to do anything with the horse. He has trouble to put a tongue tie on the horse – he does that and he's exhausted.
"I'm not knocking him for that, it's sad and unfortunate that he's crook."
Fawdry indicated that Peter Gelagotis could be the new trainer for The Cleaner.
"We haven't got together yet, I know two of us want him to go there [Gelagotis]," Fawdry said.
Fawdry also made comment that a decision was made to retire The Cleaner two years ago to Armidale Stud and that they would not give the horse to Burles.
"Mick was a bit devious with the way he's said that. I said we can't do that as we've already promised to give him to someone else, Armidale asked us for him a couple of years ago,
"I know that if the horse went there his teeth would be done regular, his feet would be done regular – they'd treat him like royalty there and he's better to be there in amongst other horses.
"Mick didn't tell anyone that – it's as though we said 'no, you're not getting him' – we said we've already promised him to someone else."
Fawdry had planned to pick up The Cleaner on Tuesday.
"I might get shot when I get there, I dunno, we're not the worst fellas in the world," Fawdry said.
"Social media, pages and pages of it last night but 90 percent of those people would be totally ignorant and have no idea.
"They're all accusing us of greed and doing it for money, well that's not true. We're not doing it for the money, we just like having a nice racehorse."
The Cleaner is currently a $26 chance at CrownBet.com.au for the 2016 Australian Cup in March.