Ormsby's multiple focus makes for busy times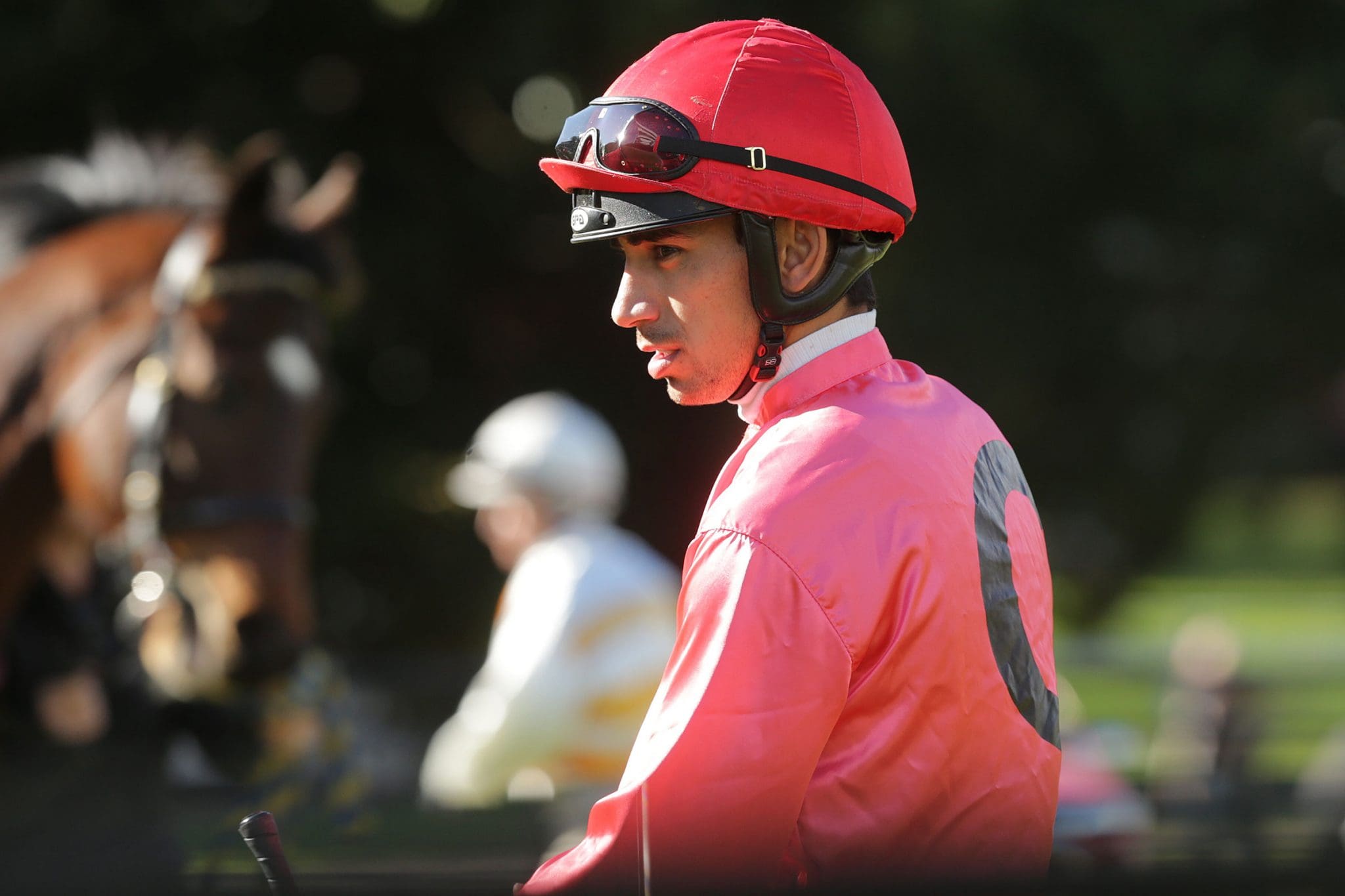 A select racing string alongside a breaking and pre-training business is just one facet of the busy life led by talented horseman Chad Ormsby.
Last Saturday 32-year-old Ormsby celebrated a notable win with Mana Nui in the Group 2 Hawke's Bay Guineas (1400m), his first black-type success as a trainer in his own right.
His previous six feature wins, including two editions of the Wellington Cup with Graphic (2014) and Mister Impatience (2016), were during a four-year stint as the Matamata-based training partner of Ballymore Stables principal Mike Moroney.
In the years since, Ormsby has run a boutique stable from the Riverrock Farm operation he owns with his partner Aliesha Moroney, the daughter of Mike, midway between Matamata and Cambridge at Karapiro.
Ormsby also reignited his jockey career in 2020, having ridden 278 winners on the flat and over jumps during an eight-year period dating back to his apprentice days in the mid-2000s.
Things were ticking over nicely last season with another 10 wins added to his tally, but in January he suffered a serious leg fracture in pursuit of another passion, bull riding on the rodeo circuit.
Having his riding pursuits reined in has not prevented Ormsby and his staff from also preparing another quality draft for the upcoming New Zealand Bloodstock Ready to Run Sale.
The 11-strong draft will be under the microscope on Monday at the opening session of the pre-sale breeze-ups at Te Rapa, and he's confident the Riverrock Farm two-year-olds will pass scrutiny.
"I decided to be even more selective this year and that shows in the quality of each individual we'll be offering," Ormsby said.
"That's why it's hard to single out any one in particular, but when you've got colts by proven sires like Savabeel, Ocean Park, Charm Spirit and Sacred Falls and fillies by Iffraaj and Toronado, as well as other lovely types by less proven sires, it's a good position to be in."
Ormsby took special pleasure from winning the Hawke's Bay Guineas for Mana Nui's owner-breeder Tony Rider, the principal of Cambridge nursery Milan Park who has been one of his biggest supporters.
"We've had an association that began with breaking-in some for Tony about four years ago and it's grown from there," he said.
"He then entrusted me with some of his racing stock and it's been great. Tony is one of those people who likes to share his successes."
All the time aiming to rationalise his expansive operation, Ormsby has decided to transfer two Riverrock Farm-owned members of his racing string, Fonts de L'Algar and Neon Moon, to the South Island.
"Fonts de L'Algar has won a couple of races for us and I can see her maybe picking up some black type in races like the Pegasus and Stewards.
"Neon Moon has been placed in all three starts this spring and shouldn't be hard to place down south, so we've done a deal with a client of the Parsons stable and they're on the way down there now."
Ormsby is booked for follow-up surgery on the tibia and fibula he fractured in January, hoping that realignment of the bones will allow him to resume his race-riding career.
"All going well I'd like to be back by Christmas, put a bit more focus on my riding and hopefully pick up some nice rides, maybe even a decent Derby mount.
"I've still had just the single Group One win (on Creil in the 2005 Avondale Cup), but I've finished second in a whole lot of others. My Derby second to Jimmy Choux on Historian was pretty frustrating, so I'd like to go one better there."
Nor will Ormsby discount a return to the rodeo circuit, describing bull-riding as the ultimate buzz.
"When you ride a bull for that eight seconds, you feel like superman, like you can do anything – that's the best way I can describe it."
That's for later, however, as the 32-year-old accepts his responsibilities towards business as well as to his fiancée and their daughters, Lincoln (4) and Macy (2).
Front and centre of family matters right now is the couple's upcoming wedding, which at present is scheduled for late November in Queenstown but subject to change given COVID travel restrictions.
"We've got lots of friends and family in Australia and elsewhere, but the key one is Mike. The wedding won't be going ahead without the father of the bride," he said.
"So we're going to have to make the call next week, whether we can go ahead next month or have a back-up plan for maybe April."