Ocean Billy set to cross the Tasman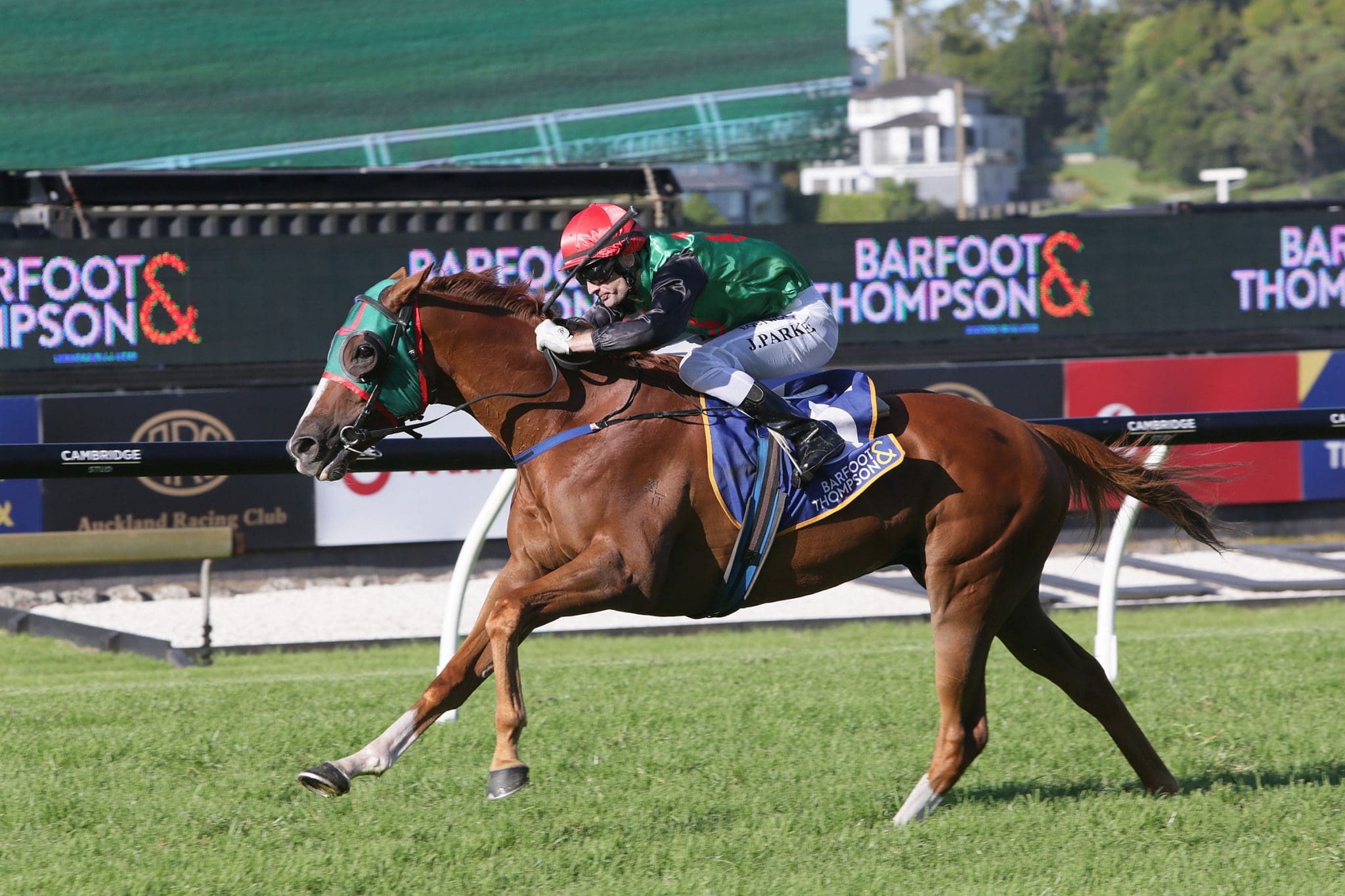 Rotorua trainer Bill Pomare has waited his entire life to have a horse good enough to compete in a Group 1 Melbourne Cup (3200m), and now that he has, COVID-19 has denied him the chance to be there in person.
Pomare is targeting the Group 1 Caulfield Cup (2400m) and Melbourne Cup with Ocean Billy, who booked his ticket across the Tasman when he won the Group 1 Auckland Cup (3200m) in March.
"It would have been completely out of our reach had he not won the Auckland Cup. It was a blessing that we won that and we could afford to send him over to Melbourne," Pomare said.
"Just having him in those races is going to be pretty special. I think he is a better than average two-miler so it gives him a good shot at the Melbourne Cup."
With the trans-Tasman travel bubble still intact at the time of winning the Auckland Cup, Pomare was excited to be able to join his charge on a trip of a lifetime over to Melbourne in the spring.
However, with the Delta variant of COVID-19 causing lockdowns on both sides of the Tasman, the bubble has been popped and with minimal chance of attaining an MIQ (Managed isolation and quarantine) spot on either side of the Tasman, Pomare has elected to stay home and transfer Ocean Billy to expat New Zealand trainer Chris Waller.
While disappointed he won't be able to be present for the big occasion, Pomare said the opportunity to have a horse compete in two of Australasia's most revered races was too good of an opportunity to turn down.
"He is booked to fly out next Wednesday on the 6th (of October) and will join Chris Waller's barn in Melbourne and race in the Caulfield Cup on the 16th," Pomare said.
"I have waited a long time but I never thought I would have a horse racing in Australia, let alone compete in races like the Caulfield and Melbourne Cups.
"We are a bit gutted that we can't be there. Both Suzie (wife) and I had big plans of being there and enjoying the atmosphere.
"The fact that we have spent a lot of time with this guy and to then suddenly send him away and have to watch it from this side of the Tasman is a bit depressing.
"But he is going to be in good hands and will be given every opportunity and we will just try and enjoy it.
"At our stage in life you don't get these opportunities and you have got to take them. I know I could have kept him here and had a shot at a couple of weight-for-age races, but those races (in Melbourne) are the ultimate and when you qualify for a race like that you have got to go."
Ocean Billy last raced in the Group 1 Tarzino Trophy (1400m) at Hastings earlier this month, where he finished 11th, and will have one final run at Te Rapa on Friday for Pomare before he transfers to Waller's Melbourne satellite stable.
"He didn't really get a run in the Tarzino unfortunately. He was never put in the race and never got a chance to get his stride going and stretch out," Pomare said.
"It was a bit disappointing, but he has come through it really well, I am very pleased with him.
"He will probably run over a mile at Te Rapa (on Friday). I was thinking of running him at Hastings over 2000m but it looks like there is a storm heading Hastings way so I think the best option is to go to Te Rapa.
"Even with a bit of rain around Te Rapa, it never gets really bad, plus he does like it there."