Northerly, Eurythmic in the mix for WA Group 1 naming rights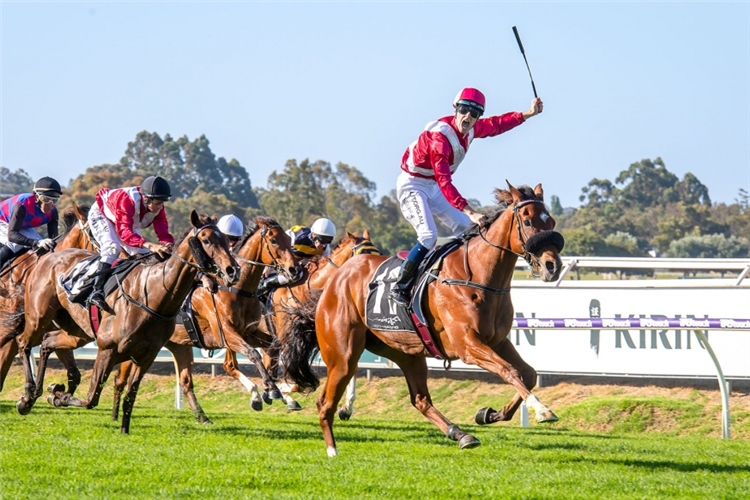 The Perth Racing Carnival, now known as The Pinnacles, could face an even bigger shake-up than first expected, with one of its three Group 1 races set for a rebrand and change of name.
Previously known as The Masters, The Pinnacles will be staged across five-straight Saturdays in 2022 with a record amount of prizemoney on offer, with the trio of Group 1 races set to be run for $1.5 million each, as will a new race to be held in mid-December.
The third and final Group 1 of The Pinnacles – the Kingston Town Classic (1800m) – is scheduled for December 4 at Ascot Racecourse, but it could be run under a new name in 2022.
Racing & Wagering WA's Acting Chief, David Hunter, told Sky Racing on Tuesday morning that organisers were looking to make it a "true West Australian carnival", so they feel that one of their own champions should be honoured with the naming rights to the Group 1 event.
"The Drummond Gold Kingston Town Classic is still there in that same position for one and a half million, run for weight-for-age over 1800 metres," Hunter said.
"That's a race that interestingly we are having a look at the race name of.
"We want a true West Australian carnival, and Kingston Town – one of the best horse of course to ever race in this country – but not Western Australian, albeit he did win the Kingston Town (then WM Classic) at his last start.
"We're looking at whether there is an opportunity to perhaps name that race after one of our great Western Australian horses, instead of Kingston Town going forward."
Hunter revealed that RWWA had two strong candidates in mind: Eurythmic and Northerly.
"I think it's coming down to a race in two," he said.
"Eurythmic was the first West Australian horse ever inducted into the Australian Hall of Fame – his skeleton is in the Western Australian Museum – and that's one that many of us were initially leaning towards.
"There's a lot of momentum out there for perhaps a rejuggle of the race names, and Northerly perhaps taking the name of that race.
"If I was going to have a bet on it, it might be to the latter that the public sentiment is leaning towards at the moment."
The Pinnacles will start a week earlier than it normally does this year, with a new race set to be contested on November 12.
The Placid Ark Stakes will be run and won for $500,000 over 1200m, and it is being coined as the state's premier event for three-year-old sprinters.
With a two-week turnaround from the Placid Ark into the Group 1 Winterbottom Stakes (1200m), Hunter is hopeful that stables from the eastern states will also target the Placid Ark.
"We've gone with a theme that's all about Western Australia this time, and that starts with that overarching brand of The Pinnacles," Hunter said.
"What we did was have a really good look at how our racing carnival at Ascot looked over the summer, and where we could add to not only the national program, but also the local program, to make sure we were meeting the needs of the industry.
"The first race that we've added to The Pinnacles – we've bought that forward a week – is the TAB Touch Placid Ark Stakes for half a million dollars, run at set weights for the three-year-olds.
"We didn't have a race here in Western Australia for the sprinting three-year-olds. We had the sprinting two-year-olds with the Karrakatta Plate and all focus for the three-year-olds over the summer then went onto the Guineas over a mile – we didn't have anything for those shorter course sprinters.
"It gives plenty of opportunities – if you do want to bring a three-year-old to Perth – to not only have a crack at some good prizemoney, but also that Group 1 which is all important for the colts and the fillies there."