Mort Doyle ends drought with Sunshine Coast win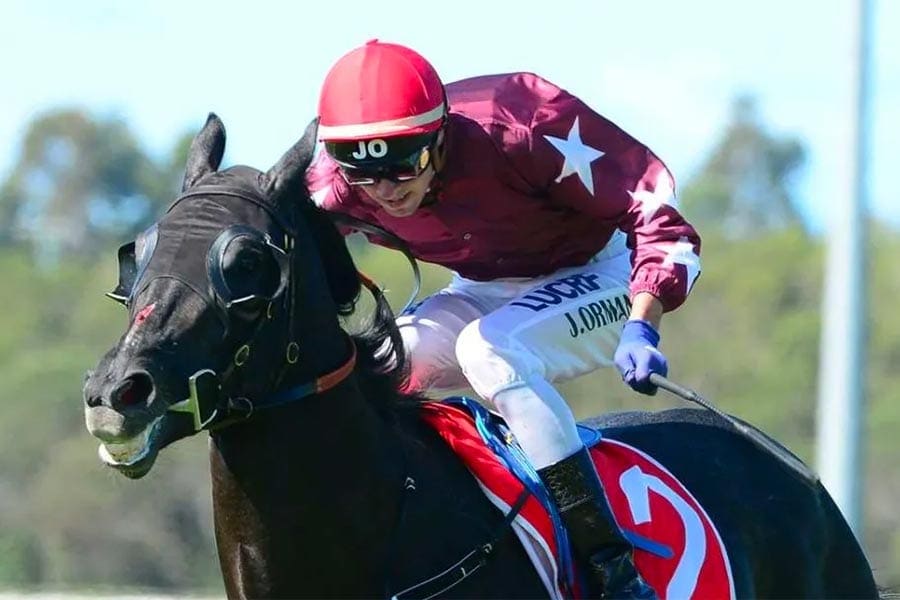 Heavily backed favourite Mort Doyle was able to get the job done in the second race at the Sunshine Coast on Tuesday in what was a huge relief for his trainer, Lauren Abbott.
From barrier seven, the five-year-old son of Denman jumped better than anything else and took up the running over 1000m to win the Class 4 Handicap by three-quarters of a length.
Now a five-time winner, Mort Doyle had not been in the winner's circle since he won three-straight races a frustrating 12 months ago.
"I think everybody knows he's a bit of a 'gonna' and he likes to think a bit," Abbott told Sky Thoroughbred Central.
"Jimmy (Orman) and I, we get a bit frustrated, because he probably does have all the ability in the world, but even today he thought about pulling up, didn't he?
"I'm like 'don't you stop now!'
"10 out of 10 ride there by Jimmy."
Mort Doyle made it Abbott's fifth win from her past 50 starters after what has been a difficult Winter Carnival for the Eagle Farm-based trainer.
"It was a tough couple of months over the carnival," Abbott said.
"Obviously I don't have 'carnival' horses, so trying to find races for these kind of horses is really difficult.
"I'm glad the carnival is over."
James Orman has partnered the five-year-old grey gelding in most of his racing career and has proven time and time again to be the key to the horse's success, winning all five races aboard him now.
"Actually, I don't ride this horse at all," Abbott said.
"The only person who rides this horse is Jimmy, ever since he (Mort Doyle) was a two-year-old.
"Jimmy's really good to me, you know, I'm a small trainer, but nothing is too much trouble for him.
"Whenever I ring and say can you come over and gallop something, he's always obliging."
Abbott did saddle up a winner at Grafton on Sunday in Calcareous, who broke his maiden in style at start number two.
"He's a new horse to the stable," she said.
"He's quite promising, so I'm looking forward to next season that's for sure."
It will be a quiet week ahead for Abbott, with just the two runners nominated at Lismore on Saturday, July 17th.