Miss Tycoon Rose sets special mark for Pitman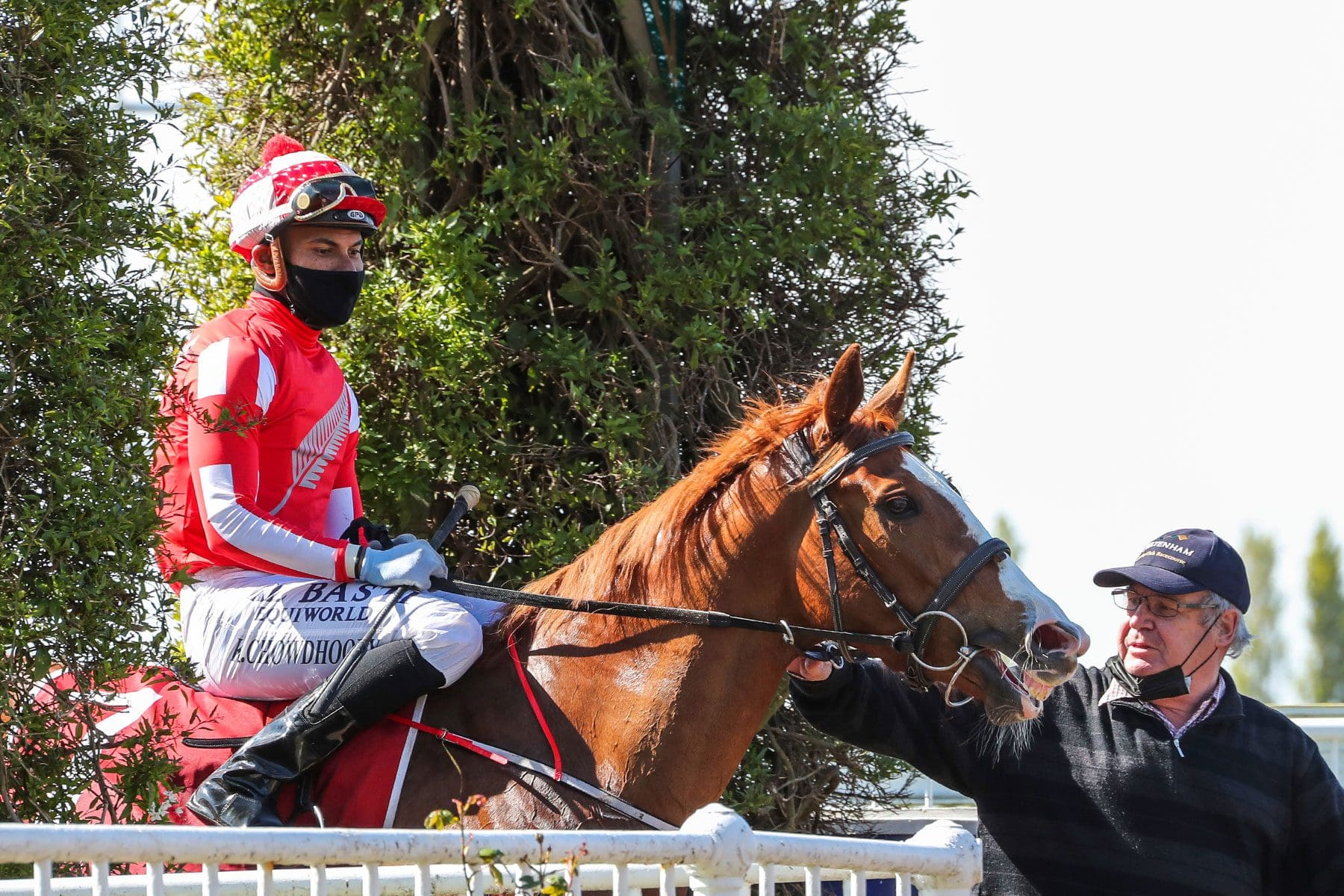 A comfortable victory by Miss Tycoon Rose at Riccarton on Saturday provided co-trainer Michael Pitman with more than the usual satisfaction of a job well done.
Pitman, who trains in partnership with son Matthew, has now moved into second place on the all-time New Zealand trainers by domestic wins with 1878 victories to his name, second only to Graeme Rogerson (in excess of 2500) and one ahead of Dave O'Sullivan.
It is an achievement that Pitman is mightily proud of and one that may never have occurred without the determination and resilience he has displayed throughout his more than 40 years in the industry.
"This really means a lot to me, especially given the circumstances of how I got started and the flak I copped in the early years from people who told me I probably got my trainers license from a weetbix packet.
"There are still a few of them in the game now, so I'd like to think that may have changed their minds a bit."
Pitman caught the bug for thoroughbreds in his early twenties, when working for Olympic bronze medalist in rifle shooting, Ian Ballinger.
A sports mad teenager, who had spent several years caddying for Stuart Jones, one of New Zealand's foremost amateur golfers, Pitman had just changed jobs and was managing Ballinger's rifle shop when he got the opportunity to race a horse with Ballinger from the Ray Harris stable.
"I think I was about 20 at the time and had just finished up as the sales manager in the South Island for PGF golf equipment," Pitman said.
"I loved golf and when I was a teenager, I spent a few years caddying for Stuart Jones, who was the leading New Zealand amateur at the time.
"When I was at Ian's we got involved with a mare called Parilla and she provided me with my first win as an owner.
"I was hooked then and there and decided I would like to get into training along with my wife Diane, who I had just met."
Pitman applied for his public license, which was granted, but before he had a chance to secure his first winner tragedy struck as he was pinned against a concrete wall by his car and eventually had his left leg amputated below the knee.
"I hadn't even trained a winner and I was in hospital for 26 weeks after the accident," Pitman said.
"Diane looked after the team at the time and when I left hospital, I had NZD$17 in the bank, so I started from pretty much nothing.
"I remember the doctor said to me to enjoy whatever I did as I would be in a wheelchair by the time I was 50.
"Well, I'm 66 now and that isn't looking likely, but I can tell him I've had plenty of enjoyment in my life."
Pressed to name some of his most memorable victories over his career, Pitman settles on three that he holds most dear.
"I think the win that means the most to me is when Just Tommy won the Canterbury Cup in Sydney in 1992," he said.
"Chris Johnson rode him while on a stay of proceedings after being suspended and the placegetters were trained by Lee Freedman, Bart Cummings and Tommy Smith.
"To think we had beaten those legends that day will always stand out to me.
"In more recent times Savvy Coup winning the Livamol Classic (Group 1, 2040m) when I had been diagnosed with bowel cancer was very emotional and a special win, while the journey we went on with Enzo's Lad to Hong Kong and Royal Ascot is also a wonderful chapter in my life.
"Enzo's Lad was a huge part of my recovery from cancer and that trip overseas with him is a once in a lifetime experience.
"I still have his owners ring me and reminisce about it, which is just magic."
While he may be approaching a well-earned retirement, Pitman is adamant there is one more goal he wants to achieve before he hands over the family business to Matthew.
"This has always been a family business with Diane, who has been the mainstay, Matthew and my late son Jonny," he said.
"When I retire it will still be that way and I'm sure Matthew is probably itching for that to happen.
"I've told him that the minute I get to 2000 winners I will give it away at the end of that season, so we may only be a couple of years away.
"Depending on what the COVID situation is, Diane and I would like to travel more, but we will always be here for Matthew.
"We have some lovely horses in our team and we're gearing up for Cup Week at Riccarton, as for the South Island trainers, that is the pinnacle of each year.
"Miss Tycoon Rose is heading to the Coupland's Bakeries Mile (Group 2, 1600m) and we have a large number of runners set for the each of the three days.
"If we could get a big win during the week, it would be great, but any win is special, so we will take whatever we can get and I will keep chipping away at that 2000 mark."