McNeil Wins Melbourne Cup At First Attempt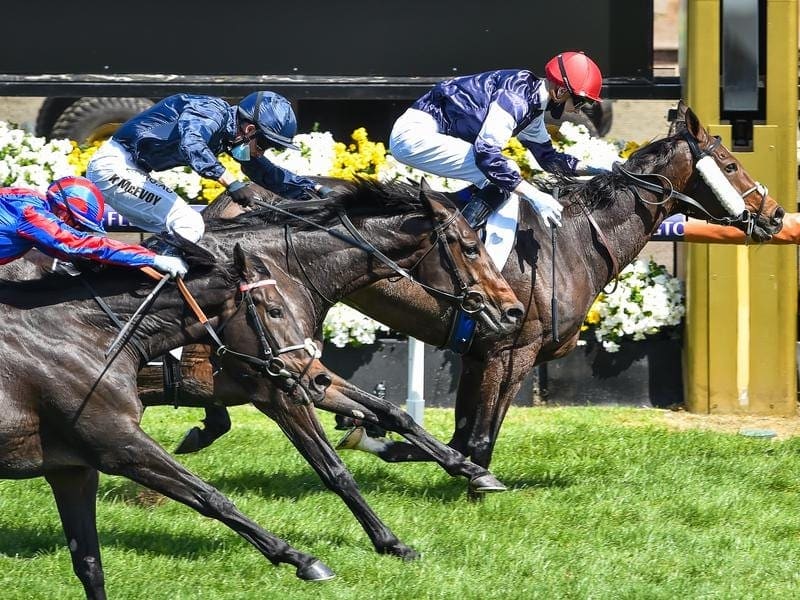 Jye McNeil will never forget his first ride in a Melbourne Cup after producing a dashing frontrunning masterclass to win the famous race aboard Irish raider Twilight Payment.
Fears the COVID-19 pandemic would diminish the international presence in Tuesday's race proved unfounded with overseas-trained horses filling the first three placings.
McNeil gave leviathan owner Lloyd Williams his seventh win in the coveted race and young Irish trainer Joseph O'Brien his second.
While O'Brien's father, training genius Aidan, has been attempting to plunder the Melbourne Cup for years without success, O'Brien has now won two of the past four having claimed it with Rekindling in 2017.
Both times, the younger O'Brien has relegated his father to second with Ballydoyle's Tiger Moth chasing gamely but unable to reel in Twilight Payment.
In a devastating postscript for Aidan O'Brien, 2019 Epsom Derby winner Anthony Van Dyck had to be euthanised after he fractured a fetlock in the run.
McNeil is considered one of Melbourne racing's rising stars and he showed why with a brilliantly-judged performance, rating Twilight Payment to perfection.
The hoop said winning a Melbourne Cup, even in front of empty grandstands, was surreal.
"I've got goosebumps," McNeil said.
"It was the plan to always be forward. Obviously with where he was in the market I wasn't feeling a lot of pressure but when you've got to go forward like that there is some pressure in getting it right.
"Thankfully it all came together."
With no spectators allowed on course at Flemington, McNeil's family was unable to be on hand to celebrate but the hoop was certain they would have been proud.
"I"m tipping mum is glued to the tv at home but I'm sure dad will be watching from his throne on the tractor. He had a bit of hay to do today," McNeil said.
"It has been a lifetime dream to get this moment and to be the winner is very surreal."
Nick Williams, who owns Twilight Payment in partnership with his father Lloyd, praised McNeil's ride and the training effort of O'Brien.
Williams said his father picked the young jockey to partner the horse months out from the race.
"Dad said to me about two or three months ago when there was doubts about the Sydney jockeys, who could come and who couldn't, he said, 'I've booked Jye McNeil for Twilight Payment, he is the best young jockey in this country'," Williams said.
"He rode the horse exactly as Joseph had been telling him over the last two or three nights to ride him.
"It wasn't a pretty ride but it was a very effective ride."
O'Brien is quickly emerging as one of the world's best young trainers after prematurely retiring as a jockey due to his weight.
"He grew up in Ballydolye with Aidan, he's been training horses effectively since he could walk," Williams said.
"He's got the world at his feet."
Twilight Payment ($26) held on by a long neck over Tiger Moth ($6.50) with Prince Of Arran ($9.50) flashing down the outside to grab his third Melbourne Cup placing in as many attempts.
Surprise Baby started a $6 favourite but was never a serious threat and finished midfield.