McDougal making the most of her second chance at life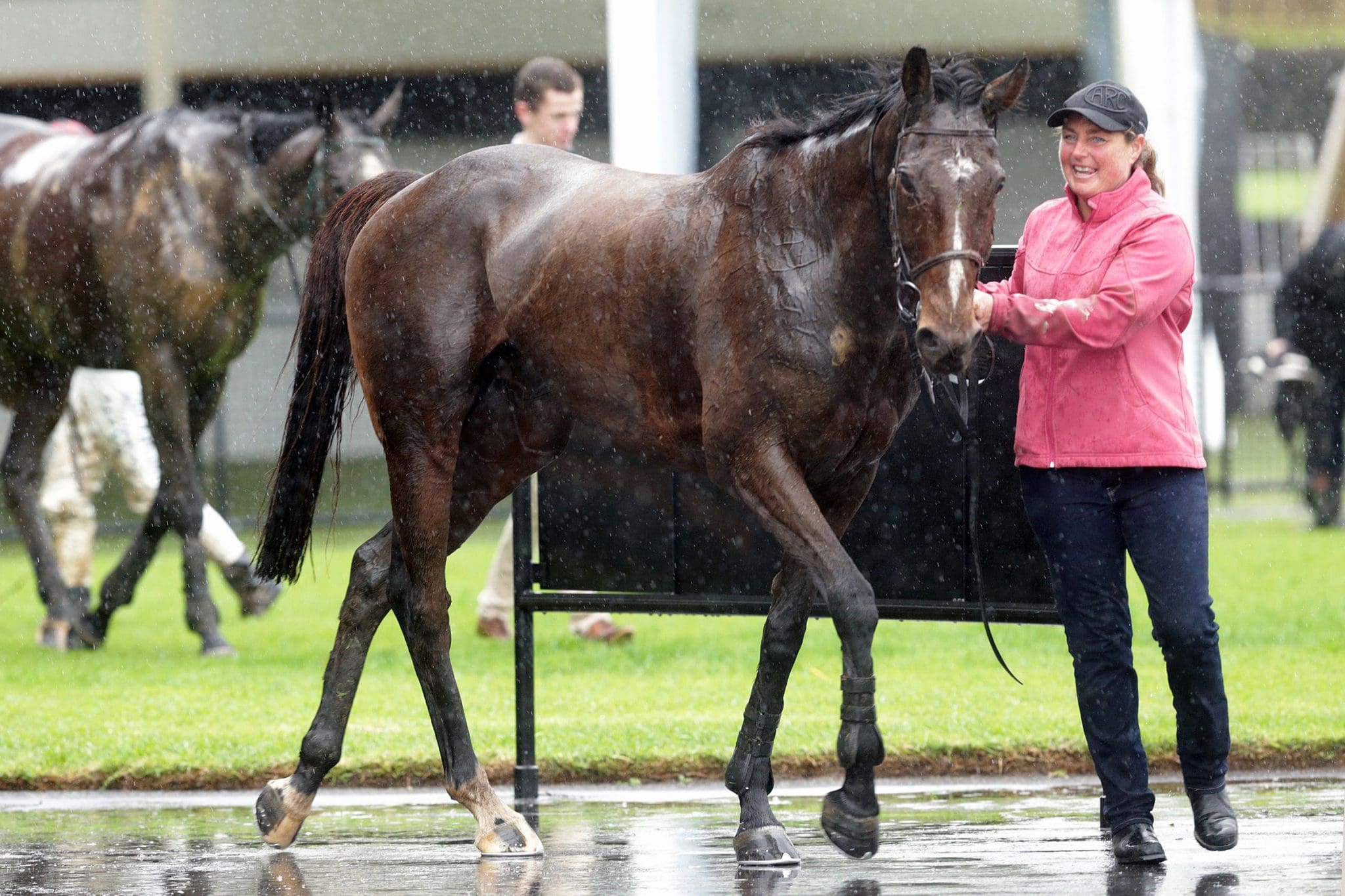 Hawke's Bay horsewoman Corrina McDougal's love of life runs far deeper than the success she is enjoying as the training partner of Paul Nelson.
On Wednesday she and Nelson had further cause for celebration when The Cossack added the Grand National Hurdles (NZ) to the Great Northern, Waikato and Wellington Hurdles that he had already won in the past year.
For McDougal it was further cause for reflection on serious health issues she has had to face and the life-changing kidney and liver transplants that gave her a second chance.
In 2007, 29 years into a previously healthy life, she was struck down with what eventually was diagnosed as haemolytic uraemic syndrome (HUS), a blood condition that leads to renal failure. Her health became so compromised that she required a kidney transplant and after going through the necessary tests, it was decided that her father was a suitable donor.
The operation was a success initially, but in a further setback it was found that McDougal had reacted adversely to her father's latent genetic disorder, leading to a recurrence of HUS.
"It was really tough at the time, first to go from a healthy, active life to have everything crash around me," McDougal recalled this week. "Then for the first transplant to fail, that was a double blow."
By that stage McDougal was having to undergo daily self-managed dialysis at the same time as being placed on the register requiring a combined kidney and liver transplant. Three years after her first transplant, when a suitable donor was identified she underwent the second, more significant surgery.
That October, 2018 operation was a resounding success, enabling McDougal to return to what she describes as a normal life. Understandably there are times she reflects upon in considering the various elements that have played their part.
"Horses have always been there, growing up in rural Hawke's Bay, going to pony club and all that," she says. "I didn't really know what I wanted to do, so I enrolled at teacher's college in Palmerston North and rode work for Mark Oulaghan before classes.
"It wasn't for me though, and I gave up after six months. So I returned home and went to work for Murray Thompson, who was huntsman for the Hawke's Bay Hunt. Sue (Thompson) was his sister, and through her association with Paul and Carol (Nelson) I ended up working for them for about 18 months.
"Then Peter Grieve offered me a job looking after his horses and training some of them. The first winner I trained was Kipling in a highweight at Hastings, but that was only after he was promoted to first.
"It's quite hard case to think that he was owned by Peter and Johnny Frizzell, and they're both now in partnership with Paul in The Cossack."
McDougal was still employed by Grieve when struck down with HUS, and she still speaks of his care and consideration through difficult times.
"Peter stuck by me and I worked there as long as I was able to, and so did Richard (Fenwick), who had become my partner only a year before I got crook. He's been my rock," she said of the Hastings racecourse manager.
"We had bought a property together and while I was at home going through dialysis, I ended up back with the Nelsons.
"They suggested I come out to the farm and potter around, and it's just gone from there. Every now and then when Paul could see me starting to flag, he'd just say 'Sit down on the bucket!'
"They were marvellous in the encouragement they gave me while I went through the operation recovery. Being a part of the whole set-up is very rewarding."
Nelson took McDougal into a training partnership at the start of the 2018-19 season, and together they've now trained 24 winners. Her personal tally, dating back to when she took her licence out in 2005, stands at 41, and The Cossack's big win on Wednesday was her 20th with horses carrying the chocolate, blue and yellow Grieve colours.
The middle day of the Grand National carnival was a perfect scorecard for the Nelson-McDougal partnership, with The Cossack and Duke of Gloucester Cup candidate Nedwin both winning.
"I think they all would have had a good old party down in Christchurch, but I made do with watching the races with Paul and Carol's son Angus. We yelled the place down.
"I'm not allowed to drink (alcohol), but that's okay, it doesn't lessen the enjoyment I get from days like that.
"I know I'm lucky and I owe it to so many people, most who I know. Tina Egan had a kidney transplant 21 years ago and she's been great the way she keeps in contact with helpful advice.
"The donor whose life ended early but allowed me a second chance is something else again. I can never forget that and I'd like to think my story encourages other people with health challenges.
"If you get as lucky as I did, there is hope and so much to look forward to."