Matt Laurie says Bendigo Guineas fourth ideal lead up for Chartres in Sires Guineas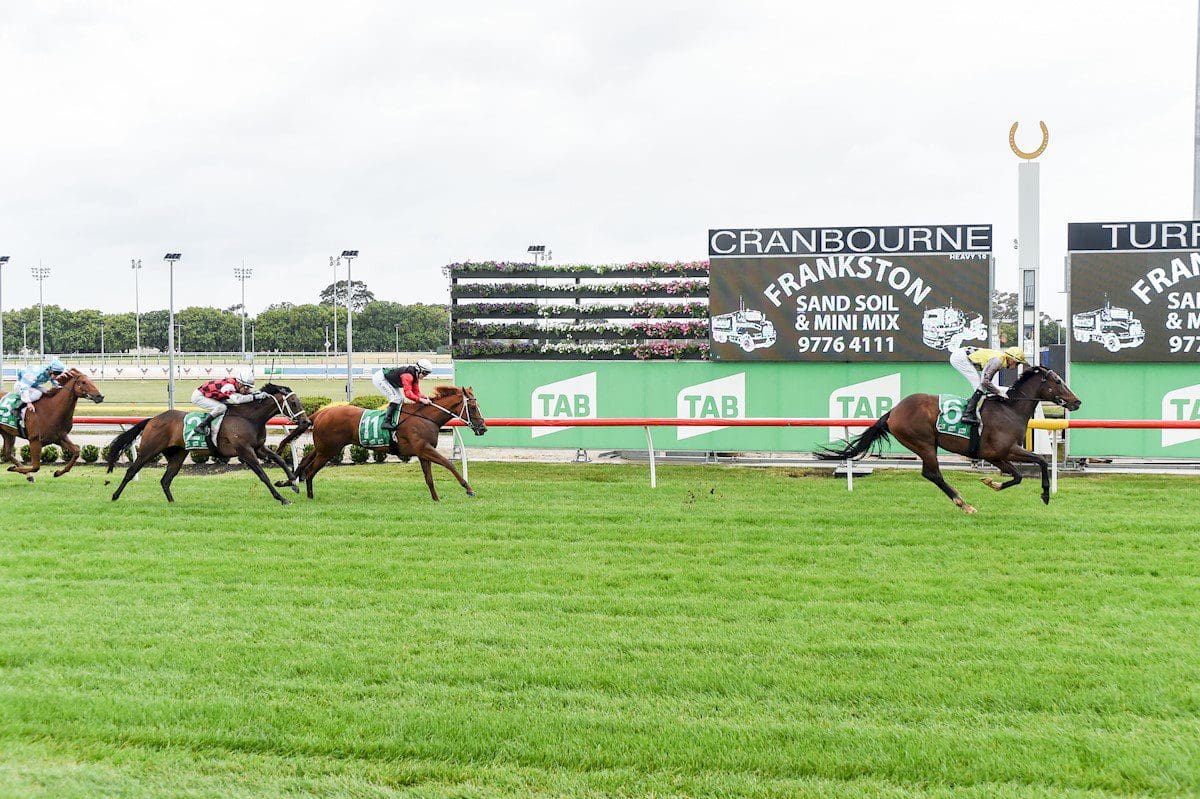 There is no shortage of reasons why Chartres should be competitive in the $500,000 VOBIS Sires Guineas (1600m) at Caulfield on Saturday.
A good jockey in the saddle, good form, track versatility and a good distance will suit the three-year-old gelding well.
Trainer Matt Laurie has been happy with his past two starts – fourth in the Bendigo Guineas (1400m) on April 2 and third in the $200,000 Neds Zeditave Stakes (1200m) on February 26.
"He's got a good chance. His form is good and he's been working well," Laurie told horsebetting.com.au.
"He looks well-placed. It hasn't been completely smooth-sailing this preparation.
"But he looks to have come right at the right time. We're happy with him."
Laurie was impressed with the fight Chartres put up in the Bendigo Guineas.
"His race in the Bendigo Guineas was quite good, I think," he said of Saturday's $4.60 winning chance with horse betting apps.
"He came from a position on the track which probably wasn't advantageous.
"He wasn't beaten by far. His race before that was very good.
"I think the mile will be OK. I'm not sure what the track will be like.
"But he's quite apt on soft going, and his form on good tracks is pretty good, too."
READ: CAULFIELD RACING TIPS & QUADDIE PICKS | SATURDAY, APRIL 23
Laurie also has a high opinion of jockey Ethan Brown, who will pilot Chartres on Saturday.
"He's in pretty good form. Our jockey (Ben Melham) is on the sideline, and we're more than happy to be using Ethan," the Mornington-based trainer said.
Laurie will also have respective gelding and filly Airclash and Riverina Cyclone running in the VOBIS Sires Guineas.
"They're a few rungs below Chartres. But both have some ability. It's a restricted race and they're eligible," he said.
"In conjunction with the owners we're happy to give them their chance in what's a good-prizemoney race."
Over Shady (jockey Jye McNeil) shouldn't also be discounted on Saturday, rated a $17 winning chance with online bookmakers going into the $1 million Showdown (1200m) also at Caulfield.
"She's been pretty good. She's only had two starts. She hasn't won a race as yet, but she ran well on both occasions, including a second in the Gold Rush (1000m) a few weeks ago," Laurie said.
"She's got her fair share of ability. It's a logical race to be lining her up in.
"She hasn't trialed that well. But we'll be just off the speed and hopefully she'll be strong later.
"She might just be a little vulnerable over the six furlongs, but she's a pretty honest filly."
On a busy day for Laurie, stablemate Volander will also line up in the $1 million sprint.
"She's had one start and failed (sixth in a two-year-old maiden plate at Pakenham on January 27). She had a bit of a let-up and she's come back," he said of the developing filly.
"We think she goes quite well. In conjunction with the owners we're giving her a shot in this race with good prizemoney attached.
"She'd have to improve, but she's got some ability. So it's just a question of whether it's a bit too soon."
2022 Bendigo Guineas (1400m) – Gundec (Chartres 4th)
---