Kinloch snatches the Provincial-Midway Championships Final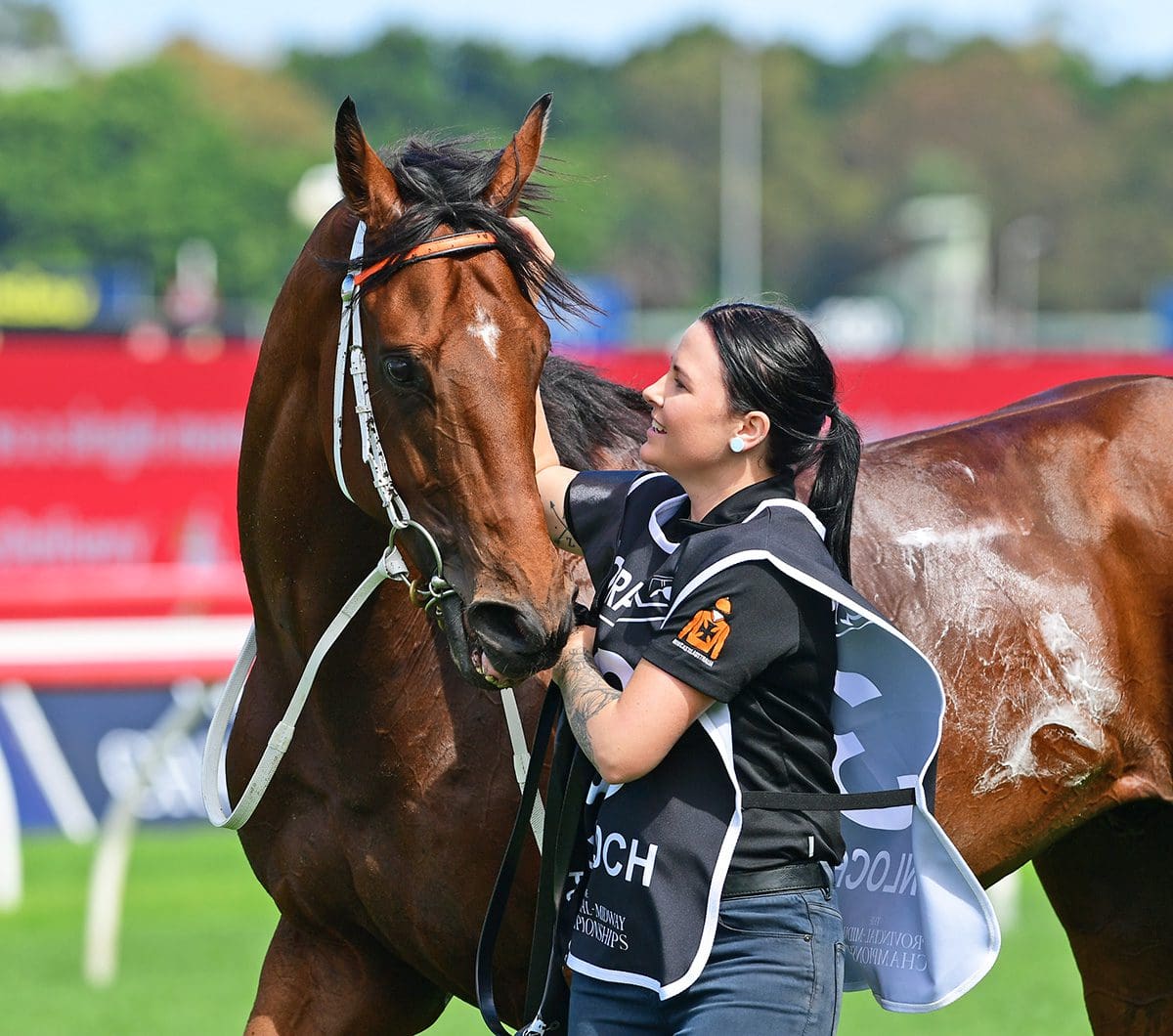 There was just over a length between first and fifth in the long-awaited $500,000 Provincial-Midway Championships Final (1400m) on Day 2 of The Championships, but it was the Kris Lees-trained Kinloch ($16) who was able to clinch the win in the hotly fought finish with Nash Rawiller in the saddle.
Great News ($61), French Marine ($61) and Rustic Steel ($5.50) made a line of three in front at the 200m with Kinloch coming at them down the outside and Kiss Sum ($15) close behind.
In a photo finish, it was the late comers who prevailed to just get over the top at the post with Kinloch 0.14-lengths in front of second placed Kiss Sum for Tracey Bartley and Kerrin McEvoy. The Lees-trained French Marine held on for a 0.36-length third under the steer of Tim Clarke and Hugh Bowman rode Rustic Steel to finish 0.51-lengths fourth, again for the Lees stable.
2022 Provincial-Midway Championships Final Replay
---
Lees had seven runners in the Final for the provincial and midway eligible trainers. All horses had performed well in the lead up qualifiers and had their own merits going into the grand finale.
"I thought Rustic Steel looked sweet in the run. Hugh gave him a perfect ride and he presented at the right time. I could see French Marine trying hard underneath them. At the finish I actually thought Kiss Sum (2nd) had come over the top of them. Really good to win for these connections, they put a lot of money into racing both here and New Zealand so it's great to have a winner for them on a big day," said Lees.
Kinloch won the 1200m Qualifier held at Gosford on March 12 first up from a spell, with Lees commenting that his recent ultimate gear change has been the best decision for the four-year-old I Am Invincible gelding.
"He was a promising horse all along. Just lost his way a bit as colts can do and they wisely made the right decision to geld him and he's come back a much smarter horse."
Rawiller was confident going into the race that Kinloch had something extra up his sleeve.
"He did it the hard way. To his credit he relaxed really good in the run and was able to just stalk outside the stablemate (Rustic Steel) there. Fortunately for me, he pulled out to make his run 550-600m from home and basically I was able to suck behind him," Rawiller said post race,
"I thought I was a really good chance of winning the race turning for home. Also knew that we hadn't had the easiest of runs, but I'd trialled this horse before and I knew when I really needed something he'd find. Those last three hops, I thought Kerrin (McEvoy on 2nd horse Kiss Sum) was going to get us, but he did find something for me."
Rawiller was full of praise for both the horse's performance and the team at Kris Lees Racing,
"Just a good effort by the horse, great training performance. We all know Kris Lees is right up there in the top echelon of trainers but races like this are great. It gives a bloke like him a chance to compete against a more even lot of horses and this horse was really well placed today. His stablemates were probably a little bit better found in the market, but I've trialled this bloke before and knew he had something up his sleeve so to come and win a nice race like this is good to get the job done."