Kerry Petrick confident Our Luca can claim Alice Springs Pioneer Sprint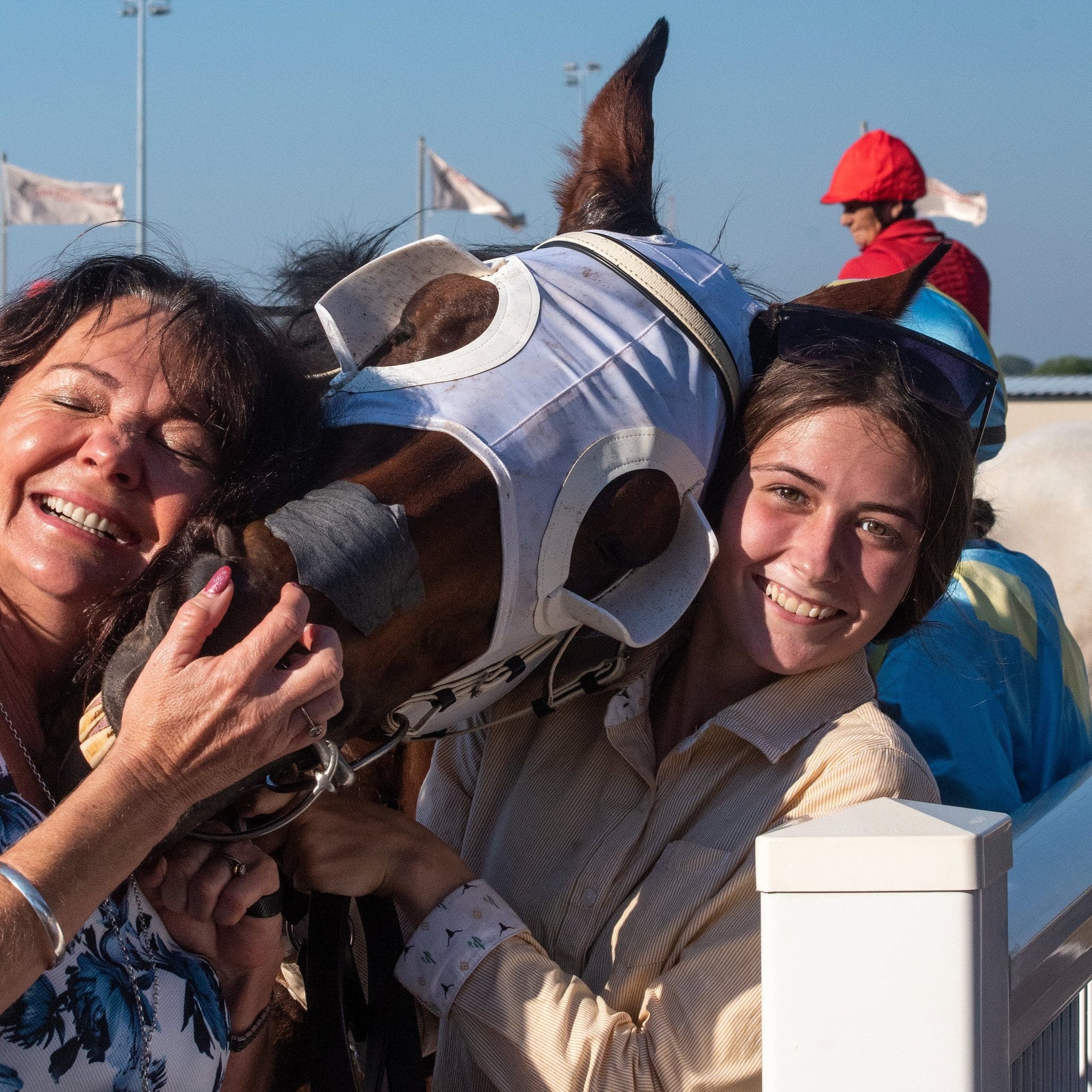 She has just celebrated 26 years as a trainer in the Northern Territory, but Kerry Petrick is still enjoying it as much as ever.
Petrick has won a host of feature races in Darwin and Alice Springs, and she might just have a contender in the $100,000 Pioneer Sprint (1200m) on Alice Springs Cup Day on May 1.
Former Victorian eight-year-old gelding Our Luca has suddenly hit form and lines up in the $30,000 Ladbrokes "The Soldier" Lightning Handicap (1000m) at Pioneer Park on Saturday.
It's Day 2 of the 2022 Alice Springs Cup Carnival and all Australia's best online bookmakers will be betting on all races.
Under the guidance of Alice Springs trainer Ken Rogerson, The Soldier won 26 sprint races in the Territory from 2006-2013 – and once saluted over 1000m at Flemington in December 2011.
Our Luca had 25 starts in Victoria and had his fair share of success in Melbourne before he ended up in the Petrick stable last year where he has raced 17 times recording four wins, which includes three wins in his past four starts.
Apart from Pioneer Park and Fannie Bay in the Top End, Our Luca finished fourth over 1000m in Broome last August.
"His form was a little up and down when he arrived in Alice. I gave him one start and put him out because he went terrible," Petrick said.
"He had lovely form winning four races at Moonee Valley. Beautiful 1000m form.
"Went to Darwin last June and never lived up to the horse I bought. Came back to Alice Springs and he's just actually blossomed.
"I would assume he has hit a purple spot in his career and he's just going super."
Since his return to the Red Centre in February, Our Luca has impressed against decent opposition with two wins over 1000m, as well as a win and a second over 1100m.
However, Petrick still has an element of trepidation leading up to the Pioneer Sprint.
"I'm really not quite sure about the Pioneer Sprint. He's won one over 1200m," she said.
"Not sure if he gets the 1200, but at the moment the way he's racing and the way the horse is in himself we'll definitely have a crack at it.
"We've got nothing to lose. We'd be mad if we didn't.
"The horse is mentally on fire. That's about all we can be happy with.
"He'll more than likely retire after this campaign. He has a beautiful home in Victoria.
"Obviously it's not worth me taking him back to Darwin.
"He simply doesn't handle the run down the hill from the 600m at Fannie Bay. He hasn't got the best knees under the sun."
And what has sparked Our Luca's sudden revival?
"He came back to Alice out of the Darwin heat. He's a black horse. Probably struggled a little bit with the heat over the summer in Darwin," Petrick said.
"Our intentions were to come to Alice Springs a lot earlier, but with everything that happened with Covid and with everything else that went on my plans changed a little bit and I was late getting down here.
"The softer track also helps here in Alice, the surface has helped.
"As we know racing in Darwin during the wet season we have to have our dirt track quite firm.
"He is a very big horse – he is 17 hands high and I think the firmer surface in Darwin wasn't suiting him.
"Coming here to Alice Springs the flat dirt track and soft surface suits him – and he has just thrived in the conditions here."
This weekend will be Our Luca's last hit out before the Pioneer Sprint, so what is Petrick expecting from Our Luca in "The Soldier" Lightning?
"Barrier one is a bit interesting. He has won from barrier one here – it was the first race he won here on February 26," she said.
"It sounds crazy, but because he is such a big horse and when you watch his replays his first three or four strides are slow – and then he just musters speed.
"So that's probably my only concern if he can't muster enough in those first split seconds after jumping.
"What I probably expect is I just think the horse goes super over 1000. If he can get out and maintain a front running position he'll be very hard to beat."
Apart from "The Soldier" Lightning, Petrick couldn't identify a serious threat in the Pioneer Sprint.
"You know, I think that every single horse in any race is a threat. That's the way I look at it in all honesty," she said.
Petrick is showing no signs of slowing day and always looks forward to the Alice Springs Cup Carnival.
A new grandstand was built at Pioneer Park at the turn of the century and in recent times the Alice Springs Turf Club has built a restaurant.
The restaurant is called is Sixteen Ninety – which is the circumference of the Pioneer Park racecourse.
"Pioneer Park is now an absolutely stunning facility and the club has done an amazing job with the restaurant," Petrick said.
"I've always loved Alice Springs. The back drop with the hills. It's just so attractive."
An Alice Springs girl, Petrick's mother Meredith trained in the Red Centre.
Petrick took out her trainer's licence in Darwin and trained her first winner at Fannie Bay.
"So 26 years ago I had my first runner," she said.
"My first runner actually was ridden by my former fulltime jockey and long-time friend Paul Denton, who still rides for me."
Petrick and Denton won their first race together in Darwin on February 8, 1997 with Better Western.