Kementari storms home to claim Hall Mark Stakes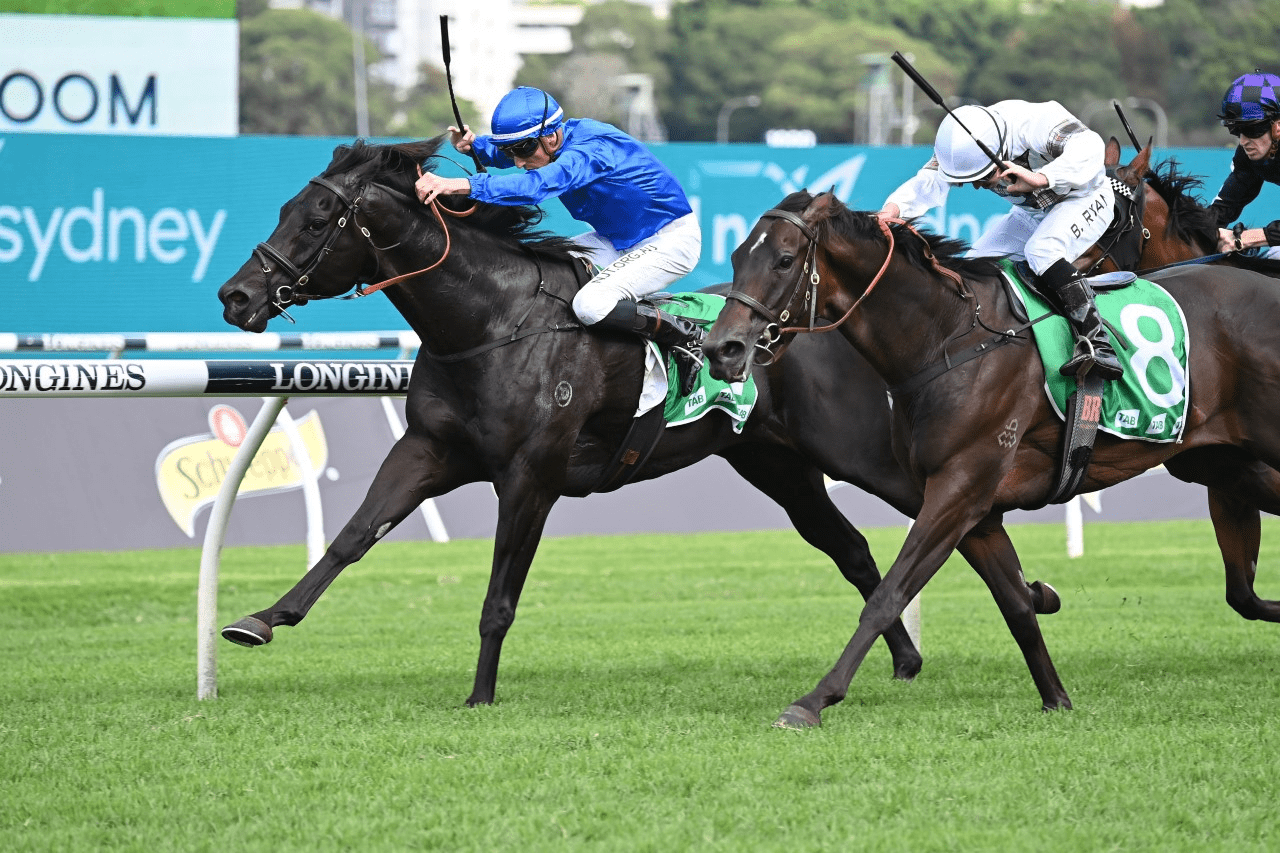 Nash Rawiller had gone to the far extreme of his outside fence run in the Queen Elizabeth Stakes last weekend, instead scraping the inside rail in the Group 3 Hall Mark Stakes (1200m) to get Kementari over the line for James Cummings.
Jumping from barrier 4, Kementari settled back fifth on the fence in the seven-horse field with race favourite Big Parade rolling in front controlling the race.
Rawiller, determined to stay on the rail, kept pushing for an inside run down the straight before finally getting through on the popular Lonhro gelding, squeezing past place getters Count De Rupee and Big Parade for the 0.31 of a length win.
2022 Hall Mark Stakes Replay
---
Cummings couldn't have been happier getting the win with the stable favourite,
"He's a wonderful horse, gets here, parades so beautifully and Nash (Rawiller) just listened to what he was told which was the most important thing and delivered a very cool ride under difficult circumstances," he said.
"If he races against his progeny that would be something. But as long as he is in this sort of vein, we'll race him sparingly and look after him. I think he's still got a little bit of racing left in him, but I think the most important thing is that he's given our racing team, the entire operation for that matter, a big thrill. He's got something about him that has brought us all together."
Cummings hasn't quite made up his mind on where to head next with the horse,
"He's in at the right time of year for Queensland. But it's funny you can either head one of two ways. There's South Australia on at the same time and we'll make our mind up, but I think he's going particularly well and he's got another big run in him this prep."
Rawiller may once again find himself in front of the stewards after the ride, admitting himself there probably wasn't a run there the way the stewards will look at it,
"I was obviously full of running and had the opportunity to come out and really didn't want to. Full credit to the horse. It got a bit sticky for a couple of strides, he was pretty determined to get through.
"God bless him, the horse is going really well, and he was a pretty determined race horse there today."
The decision by Rawiller to push through didn't go down well in the Channel 7 commentary box,
"This is going to be fascinating what the stewards think about Nash deciding to go through here," said Bruce McAvaney.
"That's not courage, that's just stupidity. There was no run there and he shouldn't have gone for it I don't think. Because he's putting Kementari at danger and himself," replied Lizzie Jelfs.
Rawiller said that although Kementari wasn't really handling the ground at all around the side, he has just grown in confidence,
"Full credit to the team, he's a beautiful horse.
"He's been a ripper. You can see why the staff are all in love with him. I've only rode him three times now. Since he's been to the barn and back, he's got a new zest for racing."