Jones enjoying change of pace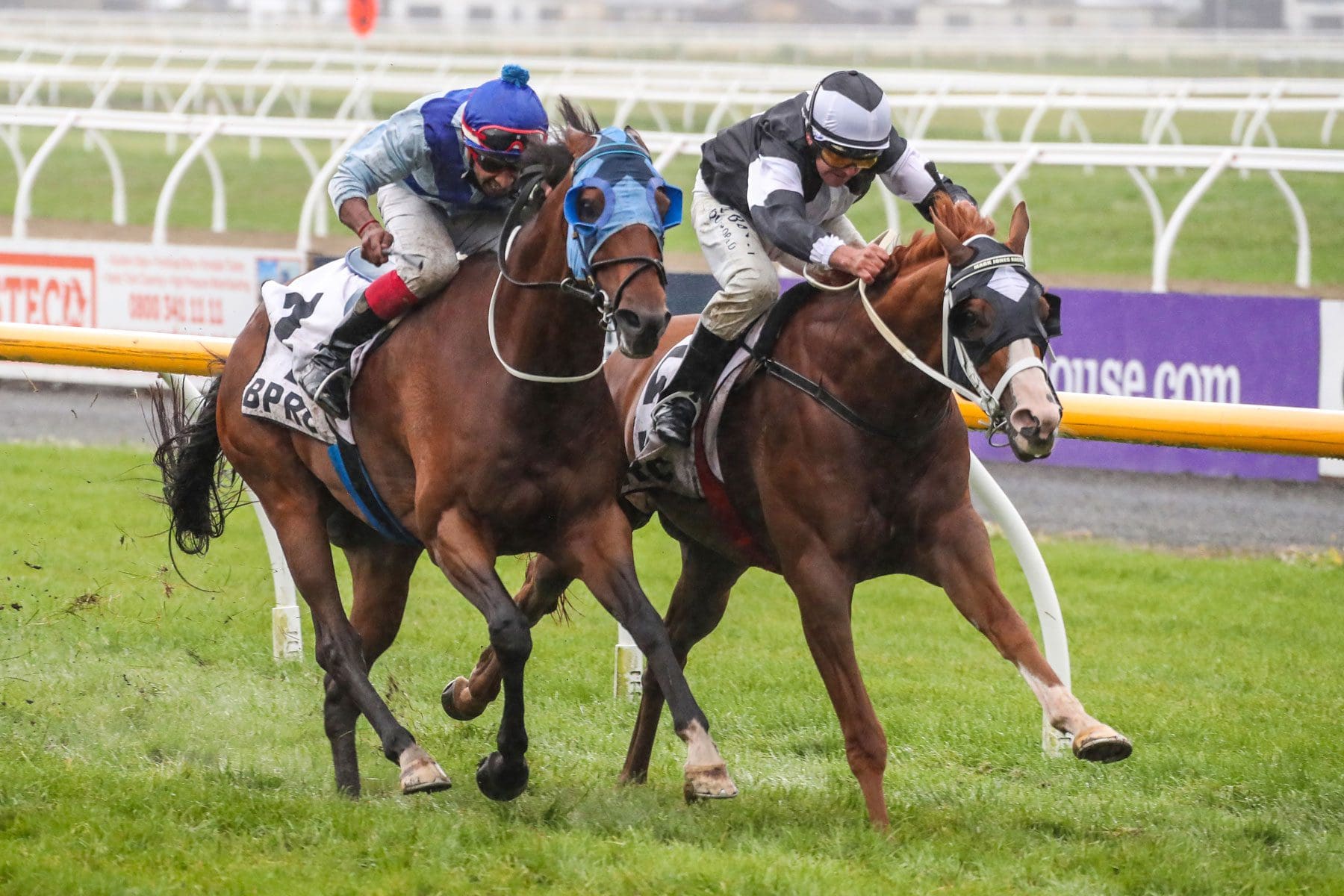 Mark Jones is fast becoming a galloping convert.
The highly regarded harness racing trainer and 2003 world champion reinsman racked up the third winner of his career as a gallops trainer when Phelan The Power triumphed on a heavy track at Riccarton earlier this month.
With 666 training wins in New Zealand harness racing under his belt and 1454 wins to his credit as a driver, Jones has nothing to prove on the score of horsemanship.
However, he's quite happy to concede he's still learning about gallopers but still loving the experience.
"I love the gallopers," he said.
"With the pacers, we get to drive them and know exactly what they are doing and how they are feeling but it's all by the eye with the gallopers and relying on your trackwork riders. We're lucky there too with Danny Crozier helping and we use Jason Laking and Chris Camine.
"I'm really enjoying it and it's helped with my harness team too because the gallopers don't take so much work and it breaks up working with the pacers."
Phelan The Power began his career with Cambridge trainer John Bell before heading south in May last year to join Jones.
He was put aside after a few starts last winter and has returned a model of consistency this preparation with six starts for two wins, three second placings and a fourth.
He tackles Friday's ODT Southern Mile Qualifier (1600m) at Riccarton, staying in the same Rating 74 grade he was successful in last start, though Laking replaces winning jockey Chris Johnson in the saddle.
"It was a good game effort. It was a Johnson special, plus the horse tries hard. It was a good, pleasing win," Jones said.
"He's done pretty well since. He had a good gallop at Riccarton yesterday (Tuesday). He's as bright as a button and I'm pretty happy with him.
"He's probably just needed time from his last prep. He is a year older and he's just that bit better. He's a good, honest fella. He jumps on the speed and tries hard."
That Phelan The Power is even with Jones stems from what he calls "a joke between mates".
"Scotty Phelan, the trotting trainer from up north, saw me at Addington one night and said 'are you training gallopers now?' I replied: 'Yeah, I'm really getting into it'," Jones said.
"About a week later the door dropped down on a float and here's this galloper. Scott and his parents and a few others own him. It was a bit of a shock.
"I normally just like to own my own. When I was learning, it just made it easier because I didn't have anyone to answer to if it didn't go right. The good thing through that time was I learnt what not to do. I made the mistakes with my own horses.
"But I'm quite enjoying training for Scotty and his crew now, even with that bit more pressure."
Jones admits there is more pressure on than usual with Friday's race too as he needs points to qualify for the ODT Southern Mile Final (1600m) at Wingatui on March 5.
"He's got to go well enough to warrant going on to the final," Jones said.
"I've got to run in the first five to get into the Southern Mile series final and it's a big ask carrying 60.5 kilos especially as he's only a wee fella. But he'll go his usual honest race and if he runs top three, I'll be happy because that will be good enough to get him in."
Jones, whose other galloper Mistletoe is currently spelling, said he'd loved to increase his galloping numbers in the future.
"I'd like to have more but we'll see how it happens. I've been really impressed by how professional every aspect has been.
"My harness racing team is down on numbers at the moment. We've sold a lot lately and we're still three or four months away from really ramping up again."