John Bary considering Miss Wilson options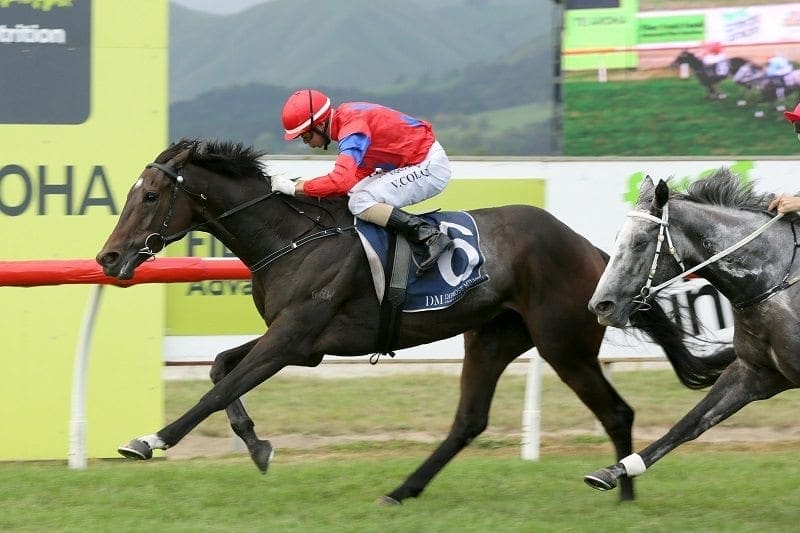 New Zealand trainer John Bary is considering options for Miss Wilson ahead of her Group One goal at the Queensland winter carnival.
The half-sister to Jimmy Choux who Bary trained to Group One wins on both sides of the Tasman, Miss Wilson was withdrawn from Saturday's Rotorua Stakes (1400m) because of a heavy track.
Bary is not concerned about the mare missing a race but is not sure of his next move with Miss Wilson, winner of the Group One Thoroughbred Breeders' Stakes at her most recent start in early April.
"There's a flight on June 8 so she'll head to Brisbane for the Tatt's Tiara. It will just be the one run and then she can spell over there," Bary told NZ Racing Desk.
"I haven't quite worked out what we do in the meantime. There's a few options.
"There's the Waverley trials, although that's a three-and-a-half hour trip, or maybe an exhibition gallop here (Hawke's Bay).
"I think they have jump-outs every Tuesday over there so she could have a run along and then into the Tiara on June 23. We've got a few options and she's still got residual fitness so I'm not worried."
Bary is confident Miss Wilson will handle the track at Doomben where he has had success before with The Hombre, winner of the 2006 Rough Habit Plate.
"She's a valuable mare no matter what. She's won two Group Threes and the Group One, and her half-brother wasn't bad," Bary said.