How the 55 Second Challenge is adding spice to summer racing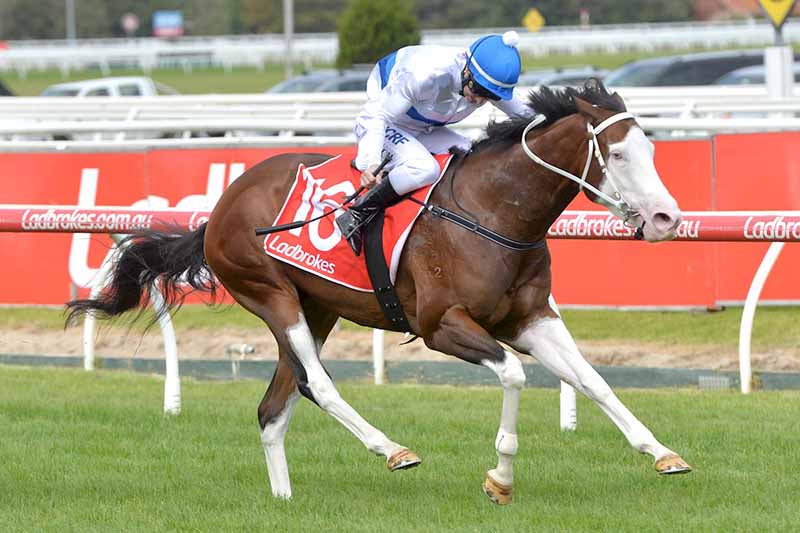 AS the spring carnival winds down and 2018 approaches, racing down under can be forgotten as cricket and Christmas takes over.
Thoroughbred action is a favourite pastime of Aussies and most of us would like to remain invested in the industry, but with the group and listed races dwindling as the temperature rises, there is seemingly little to keep punters engaged.
That's why we believe the Ladbrokes 55 Second Challenge is one of the great initiatives of racing.
Billed as a "pure test of speed over 955m", the goal is to break the 55 second barrier, and let's face it, who doesn't love a scamper over the shorter distance at the valley?
The aspect that helps the 55 second challenge really excel is the social media interaction the race generates. The broadcaster, the course and the bookmaker join forces to help create buzz around the event.
Each Friday night of the Valley's summer picnic race series, Twitter lights up with punters tweeting their predictions in for the race in search of a bounty of prizes.
COMPETITION TIME! Let us know who will win the Ladbrokes 55 Second Challenge and what time they'll run. TWEET using #TheValley55. pic.twitter.com/CESGkmHX0y

— Racing.com (@Racing) September 29, 2017
Getting the punters engaged is all well and good, but if the racing is substandard, the product will ultimately fail. A sprint race series over a shorter distance will always create fanfare, but when we see horses like cult-hero Miss Vista producing wins from the heats, you know you're onto a winner.
The event is so good, even rival bookmaker Sportsbet cannot help but tweet about it.
What's the better event this weekend?

1. AFL Granny
2. NRL Granny
3. 55 Second Challenge at #TheValley

— Sportsbet.com.au (@sportsbetcomau) September 29, 2017
There is always a lull in racing after the spring months as punters try and find their next-best option while they wait for the autumn to roll around. Race series' like the 55 second challenge helps keep racing in the forefront of the hearts and minds of punters.
Call it a novelty event, but keeping interest in the thoroughbred industry over the holiday months is a constant battle and the 55 Second Challenge is anything but boring.
The frantic action of the race, the engagement through social media channels and the personalities make this a must-watch event every Friday night, and the more we have of that through the warmer months – the better.