Hickmott back in NT for Alice Springs Cup Day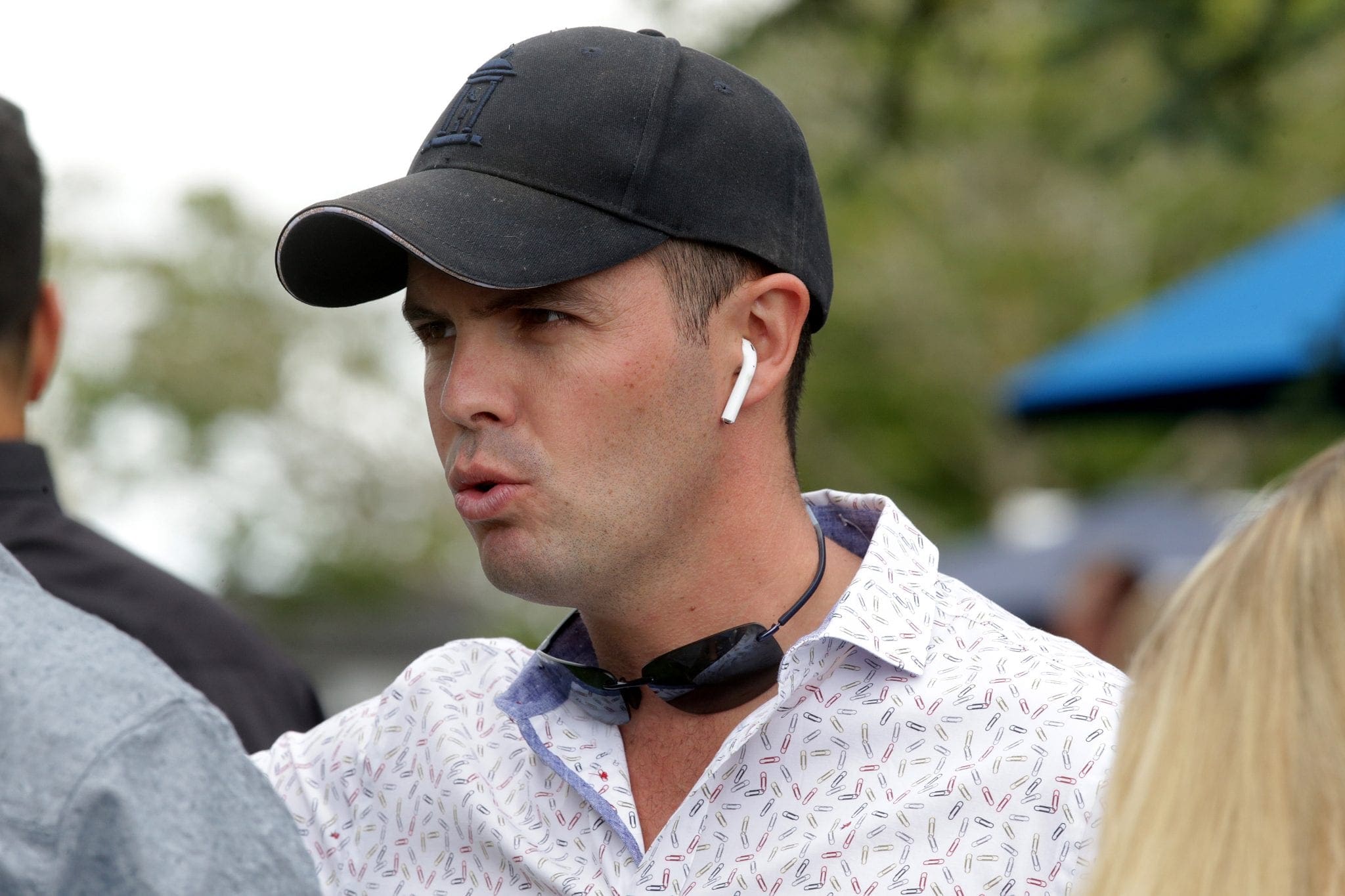 Prominent South Australian trainer Michael Hickmott continues to support racing in the Northern Territory.
He arrived in Alice Springs on Wednesday from his Murray Bridge base in quest of victory in win the $110,000 Alice Springs Cup (2000m) and $100,000 Pioneer Sprint (1200m) at Pioneer Park on Sunday.
Lord Bouzeron, a five-year-old gelding, and Danon Roman, an eight-year-old gelding, will line up in the Cup, a race that Hickmott won for the first time with Lieder in 2019.
Solar Gale, a six-year-old gelding who has returned to Australia after racing in Hong Kong, starts in the Sprint – a race that Hickmott has yet to win.
"The Alice Springs Turf Club has done a great job to get their Cup Carnival back on track following Covid," he said.
"I'm only too happy to bring horses here.
"Look, the Northern Territory is the place that gave me my start in racing and I'm always going to be indebted to it.
"There's a lot of great people up here and I'm certainly happy to play an ever small part in supporting the industry where we can.
"I arrived in Alice this morning, the horses have travelled well, so touch wood everything has gone well to this stage."
In August 2006, after relocating to Darwin as teenager to work in real estate, Hickmott was granted his trainers license.
It was off to Fannie Bay first thing in the morning to train his small stable of horses before returning at the end of the day once completing his real estate commitments.
He ended the 2006/07 season with seven winners.
Spectacularly, Hickmott won the 2007 Darwin Cup with General Market before winning the Northern Territory's biggest race once again in 2009 with Activation.
He won the Darwin Cup once again in 2013 with Canny Ballad.
After returning to South Australia in 2011 to become a successful fulltime trainer, Hickmott has forged networks throughout Australia, New Zealand and Asia.
Last year's Alice Springs Cup winner I Am The Fox ($3) from the Garry Lefoe Jnr stable and the in-form Trident ($3) from the Mark Nyhan stable, along with Lord Bouzeron ($5) are the top three fancies in the Cup according to most markets.
Lord Bouzeron, who was fifth in the 2021 Alice Springs Cup, was third against 0-72 opposition over 2032m at Morphettville on April 9 before a narrow second in the $107,000 Neutrog Onkaparinga Cup (2150m) at Oakbank on April 16.
"I think Lord Bouzeron is heading in the right direction. He's been set for this race," Hickmott said.
"Last year was a bit of a rush mission and it just didn't work out really well.
"I think this year he's been racing really well. His last two starts have been fantastic at 2000m.
"Fingers crossed and all being well, I think he will run really well."
Danon Roman, second behind Highly Decorated in the Darwin Cup (2050m) last August, only returned to action in late March for three unplaced starts in Adelaide from 1200-1600m.
"He has been set specifically for Darwin again," Hickmott said.
"He's just a bit older and taking his time to race back into some fitness this time in, so he'll head up to Chris Nash after Sunday.
"He'll do a really good job up there this year.
"I think the Alice Cup has just come a little early for him this year, but he'll take a lot of benefit from the run – I've got no doubt."
Danon Roman was under the guidance of Darwin trainer Chris Nash in the Top End last year.
Solar Gale arrives in Central Australia after 11 starts in Hong Kong for four wins from December 2019-March 2021.
He returns to racing following two recent trials at Murray Bridge and Morphettville Parks.
"He's a horse I bought as a yearling and I actually sold him to Hong Kong," Hickmott said.
"He's subsequently returned after a successful stint in Hong Kong.
"He's a bit of an interesting one. He is now owned by some great people led by Andrew Maloney from Alice Springs.
"Andrew is probably the main reason why I came back up to Alice again.
"It would be fantastic to win one of these features with him with our relationship.
"He is heading in the right direction this horse.
"He has got a great record. It will just be interesting to see how Solar Gale goes the first time on the dirt."
And with the two feature races in Alice Springs looming on the horizon, Hickmott has run his eye over the fields.
"There are a number of horses who are racing well who are in the Sprint," he said.
"You've always got to be aware of any horses trained by Terry Gillett and Gary Clarke at this time of year.
"I think the Sprint is a very even race.
"I think that the Cup is really probably between the three main chances in the betting it would appear.
"I actually know Trident very well. He's a nice little horse.
"My client actually leased him to the current owners, so my client still owns the horse.
"It will be fantastic to see him win if that was to be the case, as well."
Apart from Chris Nash, Hickmott also has a strong relationship with Mark Nyhan and agrees that he has done a great job with Trident.
"Mark's a great guy. I've sent a number of horses to him over the years," he said.
"I've got a great deal of respect for the work that he does as a horseman.
"He'll continue to get more horses off me – as will Chris Nash."
After winning four Cups in the Northern Territory, winning a feature sprinting race would be a welcome addition to Hickmott's portfolio.
"In regards to the Pioneer Sprint, it's not a race that I've ever really targeted," he said.
"I have only had one runner in a Pioneer Sprint and he ran fourth – and arguably should have won.
"That was a horse called Fox Lake in 2009. He only actually ever had one run for me.
"He missed the start and flew home. Broke down, unfortunately. It was a huge run.
"I'd love to win the race, especially this year with Andrew Maloney and the crew that own Solar Gale."
In relation to the Palmerston Sprint (1200m) in Darwin, Taos Pleasure finished third in 2007 and Rescue Mission ran fourth in 2013 for the Hickmott stable.
"It would be great if I could win either the Pioneer or Palmerston, but I would be telling 'porky pies' if I didn't say that the Cups certainly hold a special place in my heart," Hickmott said.
"Danon Roman will go straight up to Chris Nash after the Alice Springs Cup.
"Lord Bouzeron will head home to South Australia and whether he goes up to Darwin or not we'll make our mind up after Sunday.
"Solar Gale's future will be decided post Sunday, but I would say he'll probably go back down and campaign down south.
"If he was to win the Pioneer Sprint first up we might take him up to Darwin and try and win the Palmerston."