Gucci Belt doubles up at Trentham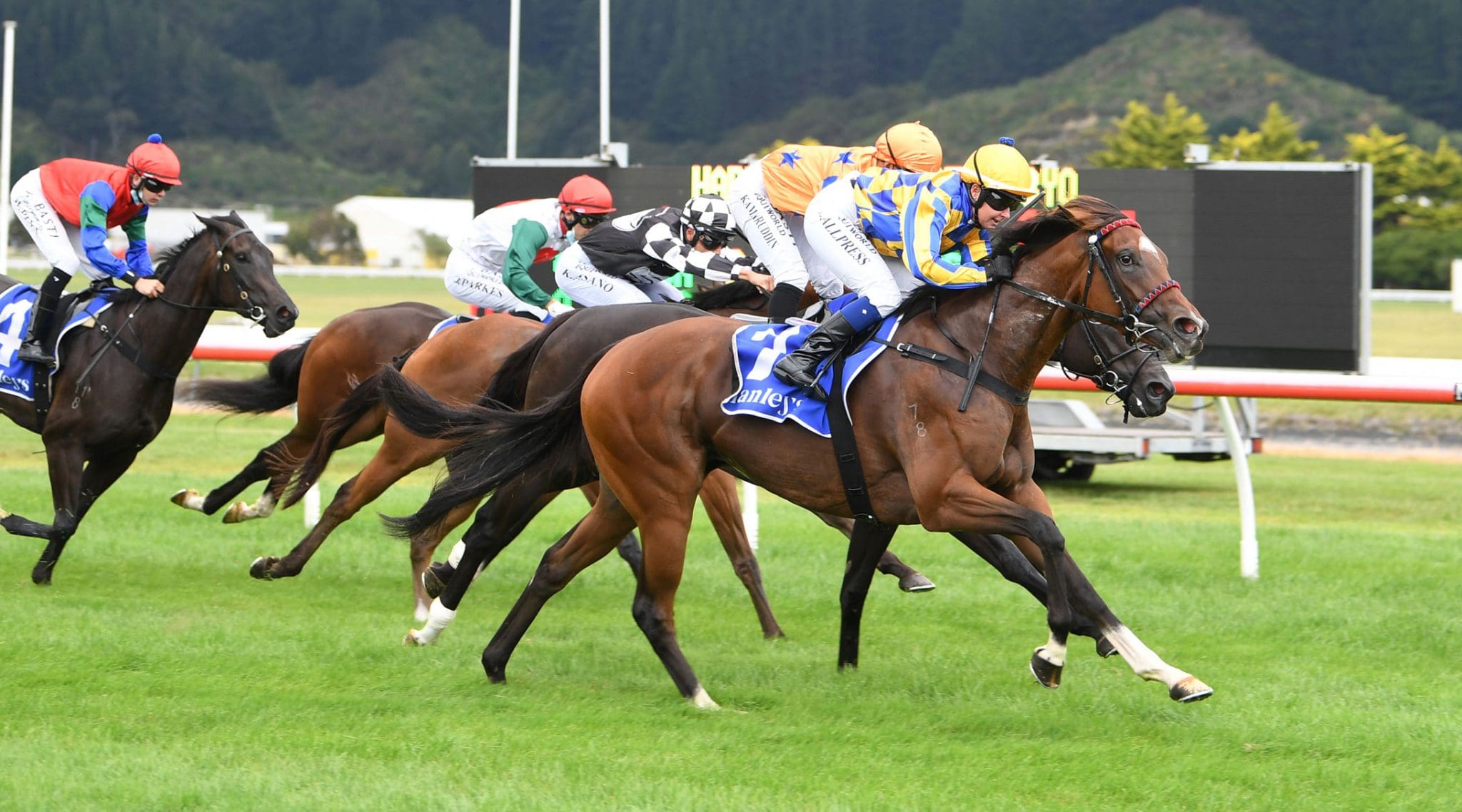 While Gucci Belt is living in the shadow of her well-credentialled half-sister Entriviere, she is doing something her sibling failed to do, win at three.
The Kevin Gray bred and trained filly posted her second victory from four starts at Trentham on Saturday when winning the Harrisons Carpets 3YO (1200m).
The daughter of Burgundy sat just in behind the speed for jockey Lisa Allpress before the veteran hoop navigated her charge out wide down the roomy Trentham straight where Gucci Belt showed a good turn of foot to run over the top of her rivals to win by a long neck over Cote de Beaune, with a further three quarters of a length back to Show Us More in third.
"It was a good effort," Gray said. "She was the outsider of the field and beat the toffies, so that was a good result.
"She is a great little filly. She is not overly big, but she is all horse. It was quite thrilling to win at Wellington, it helps the breed."
Gray said there has been plenty of interest shown in the filly, but he has resisted the urge to sell her for now.
"I was offered good money for her before the yearling sales and one or two told me I should have taken it," Gray said.
"I had the full-sister in at the sales and I only got offered NZD$100,000, so I brought her home.
"She is at home here in the paddock now and she has done really well. Someone might come along and buy her."
While Gucci Belt has already won two races as a three-year-old, Gray said the family takes a bit of time, hence Entrivere making her debut as a four-year-old, so he will take his time with the filly.
"She will handle wet tracks. I haven't looked at any races for her yet, but we will find something for her in two or three-weeks' time if I carry on with her," Gray said.
"Otherwise I will give her a break and concentrate on her for next season. There is no big hurry.
"Entriviere didn't race until she was a four-year-old. It is a bit of a staying family so I am in no hurry.
"I own her myself so I can afford to take my time with her."