Gollan hoping rest proves worthwhile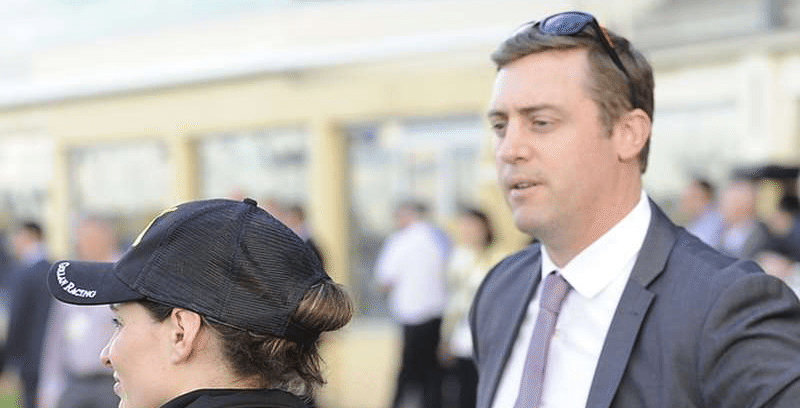 Comeback gelding Best Of The Rest is responding to a regular change of scenery as he returns to something like his top form.
Best Of The Rest will be having his second run back from a long spell in the Open Hcp (1350m) at Doomben on Saturday.
The six-year-old, who is raced by two of Queensland's biggest owners, Rob Wills and Mick Buys, was originally trained in Sydney by Anthony Cummings.
Best Of The Rest made an immediate impact when he was transferred to Eagle Farm trainer Tony Gollan, winning two middle distance races at Doomben and being close up in stakes races.
But he injured a tendon when well beaten in the 2015 Listed Brisbane Handicap and was sent for a long spell.
"It was a tendon sprain but it just wouldn't come right. He was away from the racetrack for over two years before he came back at Doomben two weeks ago," Gollan said.
"He finished a very good fifth in an unsuitable 1110 metre race. I think he is much better suited at 1350 on Saturday."
Gollan has varied his training tactics with Best Of The Rest and the gelding is responding.
"He has been out to Washpool spelling property and he has been up to Lindsay Hatch's Barham training complex as well as our Eagle Farm stables," Gollan said.
Gollan's father Darryl Gollan developed Barham but when he moved to Brisbane Hatch took over the complex.
"Best Of The Rest seems to like the variation in training. There is a water walker and tread mill at Barham so we can use them and the bring him to Brisbane for some work," Gollan said.
The trainer is still undecided which direction he will take with Best Of The Rest as the winter looms.
"I suppose we could step him up to 2000 metres at the Toowoomba Cup (April 8). But that might be too soon and we will see after Saturday," Gollan said.
Gollan is hoping handy mare Sheiswhatsheis can help his apprentice Lani Fancourt continue her charge towards the top of the junior riders' title on Saturday.
Fancourt had a late start to the season because of injury but has ridden 15 winners since resuming to be five behind apprentices's premiership leader Tiffani Brooker.
Sheisiswhatsheis will be among the favourites for the Loads of Laughter Hcp (1630m).