Glowing praise for McDonald from fellow Melbourne Cup-winning jockey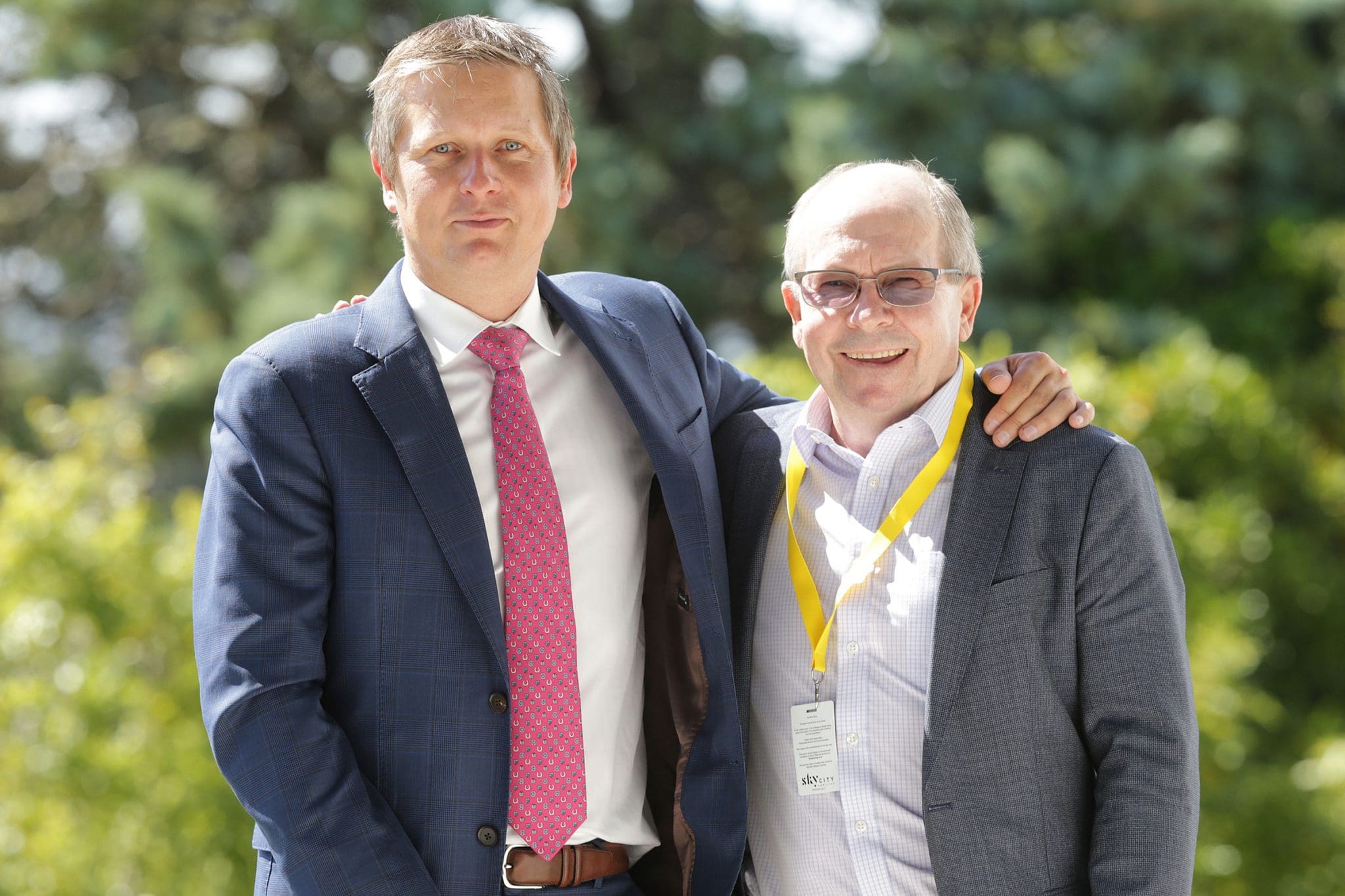 Fifty years after adding his name to the honour roll of Melbourne Cup-winning jockeys, Bruce Marsh has paid the ultimate compliment to the latest New Zealander to join the elite list.
As a 21-year-old in 1971 and one of the most respected jockeys of a star-studded era, Marsh rode the Eric Temperton-trained Silver Knight to win the Flemington two-miler.
Melbourne Cup Day 2021 was the chance for Marsh and his family to celebrate that momentous event.
It also inspired reflection on the phenomenon that is James McDonald, already a member of the New Zealand Racing Hall of Fame and now the ninth New Zealander to ride a Melbourne Cup winner after his sublime exhibition of horsemanship on Kiwi-bred mare Verry Elleegant.
"Seeing how it unfolded, it was just an awesome performance by horse and rider, but the first time you watch it you don't take it all in," Marsh said.
"When I saw the replay and watched Verry Elleegant every step of the way, I thought 'Oh God, that was just a brilliant ride.'
"She can't be easy with that awkward high head carriage – and in a two-mile race that's huge – but somehow James put her to sleep and had her just purring along.
"He must have been giggling as they turned in; from that point it was just a matter of how much they would win by, 57 kilos and all."
Twelve months after his 1971 Cup win, Marsh returned to Flemington to ride Magnifique, another Temperton-trained stayer by Trelawney Stud stallion Alcimedes and owned by Wellington industrialist Sir Walter Norwood.
This time, however, he had to settle for second behind the Tasmanian longshot Piping Lane, and within a year ongoing struggles with his weight had brought an end to Marsh's career in the saddle.
Between his two Melbourne Cup rides Marsh was attracted by the higher weight scale to try his luck in Ireland on a retainer to the Paddy Prendergast stable.
From around 100 raceday mounts he rode 18 winners, as well as pocketing what in 1972 was a healthy stipend of £2,500, before returning Down Under to take the Melbourne Cup mount on Magnifique.
"In the end it just got too tough, I was like a walking skeleton to do the weight and I knew I couldn't keep going," he recalls. "The phone was still going mad but my heart wasn't in it."
That insight to what so many jockeys must deal with includes James McDonald.
"He's a big boy," says Marsh, "but he's so professional the way he keeps himself fit and has managed to stabilise his weight.
"The thing with James is he never rides a bad race, you just never see him doing anything wrong. His ride on Verry Elleegant was the perfect example.
"I know it's a big statement, but he's far superior to all other New Zealand jockeys – I would say near enough to ever."
Marsh went on to become one of New Zealand's best trainers with a raft of major wins at home and in Australia before establishing himself in Singapore.
He saddled up just one Melbourne Cup starter, Hail, the winner of the 2000 Group 1 New Zealand Derby (2400m) who finished 12th in the 2002 Cup.
"He was checked twice in the home straight and just missed out on a $100,000 cheque, but we got a nice consolation when he won the Sandown Classic at his next start."
Marsh also acknowledges the other vital element in Verry Elleegant's achievements, trainer Chris Waller.
"I only know Chris from his early days with Paddy Busuttin," he said. "But you'd have to say he is the greatest.
"To see how well he's doing and a lot of it with James, it's fantastic for a couple of young Kiwi guys out there."
On the home front there's another young trainer admired by Marsh, his son Stephen, who he took into partnership in 2002.
Within three years Stephen had moved north from Woodville to Cambridge and his father had relocated to Singapore, where he remained before retiring with his wife Kay to Cambridge in late 2019.
"Back in the Woodville days 40 horses was a big team, but Stephen has the systems in place to manage double that and more.
"We're proud of what he is achieving and it's very enjoyable living nearby and having an interest in a horse or two in the stable."