Forsman well-grounded for solo training career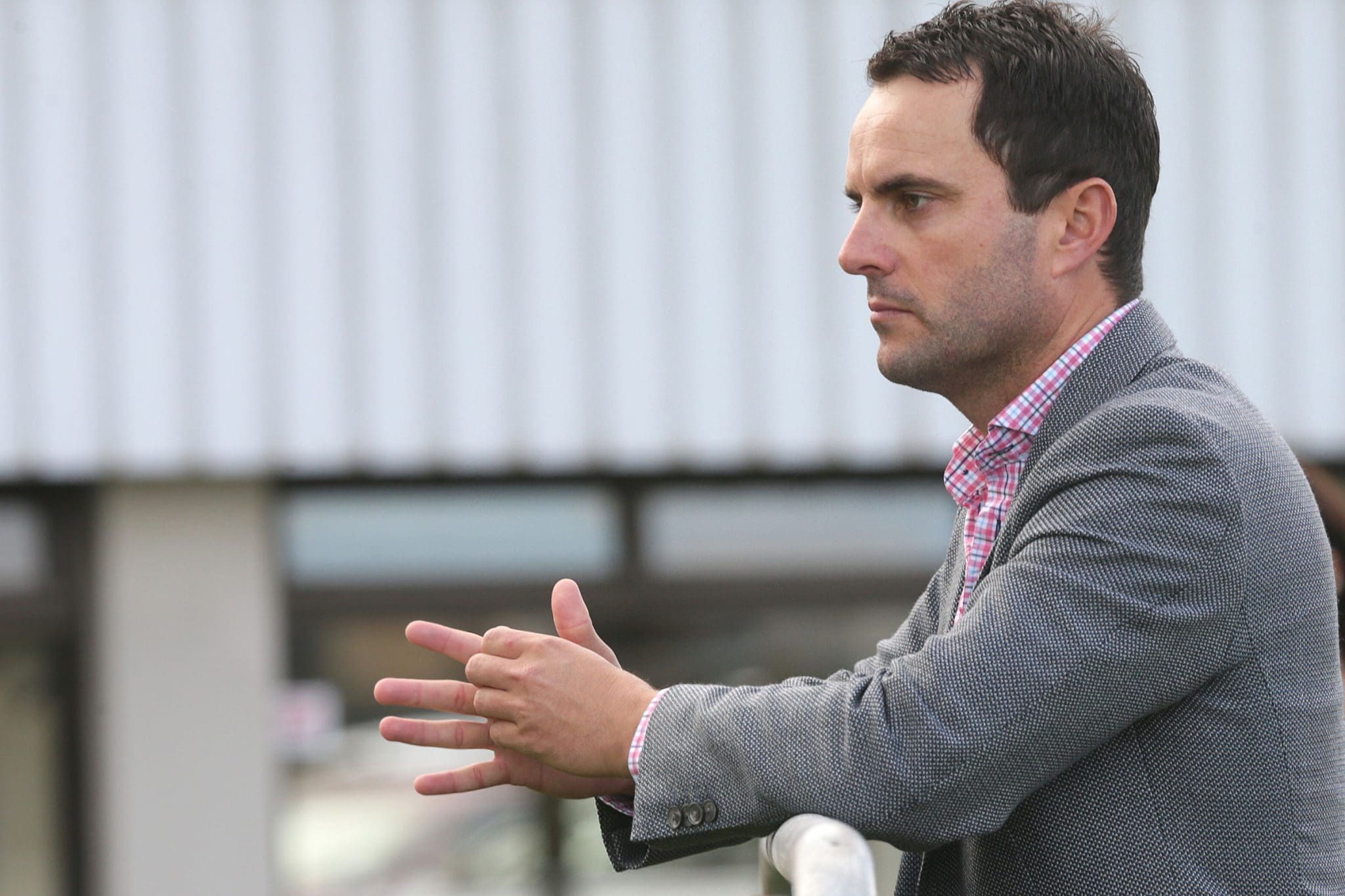 Lessons learned from one of Australasia's premier horsemen will stand Andrew Forsman in good stead for the next phase of his thoroughbred career.
Forsman has trained in partnership with Murray Baker for the past decade and their close and successful association has been marked by 24 Group One victories spanning both sides of the Tasman.
The 39-year-old will now embark on a solo training career from the same Cambridge base that he has operated out of since first joining the partnership at the beginning the 2012-13 season with Baker, who has announced he will retire on April 30.
"Murray has been very good to me and I certainly have a lot to thank him for, it has been a great partnership," Forsman said.
"It's a little bit daunting I suppose, not having that safety net of Murray being here and having to stand on my own two feet, but it is pretty exciting.
"Murray has been a huge influence on me and he's only ever going to be a phone call away."
While the winners of four New Zealand Trainers' Premierships have been in partnership since 2012, Forsman's association with Baker goes back even further to his days as a cameraman with Trackside.
"I've worked for Murray for a long time, about 20 years all up. The first eight to 10 years were part-time and I was helping out Murray in the mornings," he said.
"I went off and worked for Trackside during the day and it was quite enjoyable having that mix of two jobs, but I had a real racing bug and decided to make it full-time with Murray."
Forsman worked his way to the role of stable foreman when Baker was in partnership with his son Bjorn and travelled to Australia with Group 1 Victoria Derby (2500m) winner Lion Tamer and Group 1 AJC Derby (2400m) winner Nom Du Jeu.
When Bjorn left Cambridge to ply his trade in Sydney, Forsman was elevated to assistant trainer and subsequently training partner and will now oversee a sizeable team of horses, including Group One winners Aegon and The Chosen One.
"We have 50 horses in work and 20 to 30 out spelling. It's certainly not the numbers we had a few years ago, which probably is a nice thing for me starting off," he said.
"I will try and be active at the yearling sales as well and build up a nice bunch of new, young horses."
Forsman has a proven eye for young thoroughbred talent having purchased Group 1 ATC Derby (2400m) winner Jon Snow and the Group 1 New Zealand 2000 Guineas (1600m) winner Aegon at Karaka, the latter whom he part-owns with the Zame family.
During his partnership with Baker, Forsman labelled Dundeel the best horse he had worked with and singled out the career of Mongolian Khan as a major highlight. The son of Holy Roman Emperor's eight career successes featured victories in the Group 1 Caulfield Cup (2400m), the ATC Derby and the Group 1 New Zealand Derby (2400m).
"We have had a lot of very good horses and winning the Caulfield Cup was a big thrill. Murray gets the best out of good horses and the way he prepares horses is the way I have obviously learned to train."
The ongoing career of the last-start Group 1 Thorndon Mile (1600m) hero The Chosen One has also provided a number of high points.
"While he hasn't won a lot of races, lining up in the quality of races he has over a number of seasons is a huge achievement in itself," he said.
However, the number one ranking in terms of gallopers Forsman has been up close and personal with goes to the six-time Group One winner Dundeel, who beyond his first start raced exclusively in Australia.
While he was then officially in partnership with Baker in New Zealand, it wasn't recognised in Australia at that time.
"He was by far and away the best horse I have had anything to do with," he said.
With regard to the future, Forsman believes the past will point the way to his future success.
"It gives me confidence that if I follow what Murray has done then the proof is in the pudding and his training methods are proven and shows in the results we have had," he said.
"Murray treats every horse the same and every horse goes through the same routine and grounding. That sets them up and Murray is consistent and has never panicked when he got a good horse, he just treated them the same as any other and put them through the same processes."