Follow Your Dreams ready for stakes challenge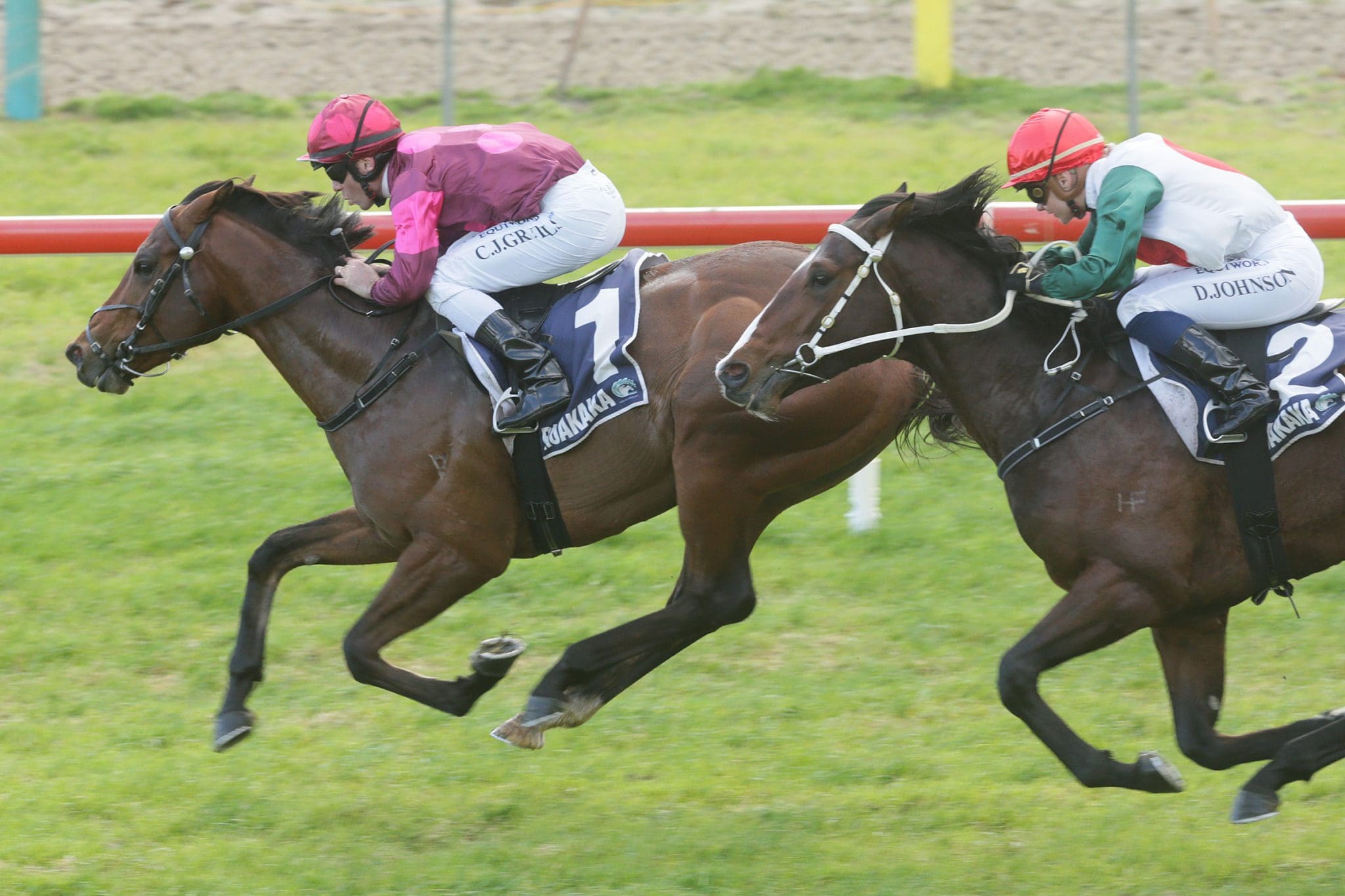 Local runner Follow Your Dreams showed he was right on target for the Group 3 Cambridge Stud Northland Breeders' Stakes (1200m) in a fortnight when he took out the main lead-up event at Ruakaka on Saturday.
The Ken Rae and Krystal Williams-Tuhoro-trained three-year-old colt was sent out at a cramped $2 quote for the 1100m contest after pre-post favourite and former stablemate Dream Queen was scratched, following her sale to clients of the Lindsay Park stable of Ben and JD Hayes in Victoria.
Allowed to settle in the trail by rider Craig Grylls, Follow Your Dreams finished powerfully along the inner after obtaining a dream rails run, to defeat second favourite Midnight Rocket by three-quarters of a length and signal he is ready for his Group Three assignment.
"I own 30 percent of him, so I was glad Dream Queen was out of his way today," Rae said.
"Seriously though, I think they are on a par on ability, but everyone who has ridden this guy tells me he wants to go further.
"Craig came back in today and said he did it very easily, but what impressed him most was his attitude.
"For a colt he has got a fantastic nature and he just wants to race and win."
While Rae will target the Group Three feature on his home patch in a fortnight, further afield he is dreaming about a Group One prize.
"You have to dream big, so the New Zealand 2000 Guineas (Group 1, 1600m) at Riccarton is a target for him," he said.
"It's fantastic that we can run on our home track for some very good money, but if he could even finish in the first three in a Group One it would be unbelievable.
"I think the best thing about it all is the people who race him are having a blast.
"We actually had him sold to Australia, but he didn't vet up to scratch, so we've kept him and his owners are along for an incredible ride."
Raced by Rae, Mike Harris, Dave McHugh, Shona and Alex Rumble and Reggie Dick, the Contributer colt has now won three of his eight starts after being purchased as a yearling for NZD$24,000 out of the Valachi Downs Book 2 draft at Karaka in 2020.