First stakes victory for Leighton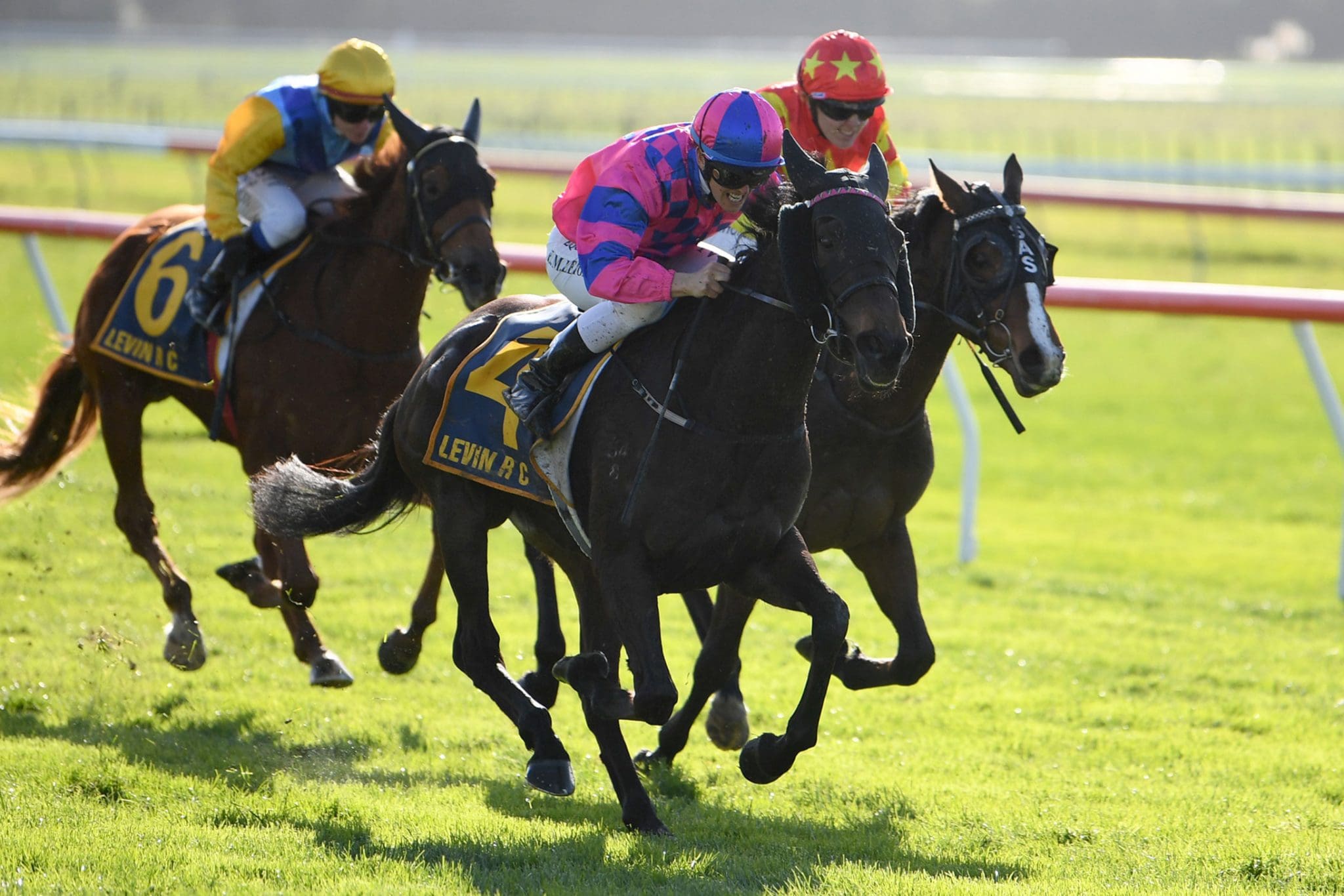 Apprentice jockey Erin Leighton drew her family in large numbers to watch her at Otaki on Saturday, and she rewarded them with her first black type victory.
Leighton, 29, not only attended the races with her mother Karen but also had much of her extended family present, many of whom live at Otaki.
They were rewarded when Leighton produced a patient ride to win the Listed Ryder Stakes (1200m) aboard the +1100 shot Ima Roca Bee.
"My poppa, who's in his 80s, lives in Otaki. He hasn't been to the races for 20 years but he loves racing and he's got a little old mate punting group, and he came for the one race. He said it was the best day he's ever had at the races, so that was really special," Leighton said.
"My uncle and aunt also came along. They're not as much into racing but they follow me and I think they had their first punt. I think they had NZD$50 each way on Ima Roca Bee so I think they were rapt."
Leighton rounded off the day by winning the final race with Hey Hey Hey. It brought her tally for 2020-21 to 19 victories from 119 rides – a great return given that she didn't really get going until the final three months of the season.
Leighton had her first raceday rides in 2011-12 and then won six races the following season, but didn't return to race riding after that until 2018-19. But she found she wasn't getting opportunities until she moved her apprenticeship to be with Matamata trainer Wayne Hillis about three months ago.
"I've always wanted to be a jockey, but I've never been given the opportunity and been supported," she said.
"But when I swapped to Wayne Hillis that all changed for me. The opportunities have just flowed since I've been here."
Since joining Hillis, Leighton has had 114 rides for 20 winners. She also earned three rides in black type races, the first of which was when finishing second aboard Ima Roca Bee in the Listed Castletown Stakes (1200m) in June.
While Leighton has sporadically been active as a jockey over the last decade, her time as an apprentice could shortly come to an end, but she is currently working through that with New Zealand Thoroughbred Racing.
"I rode in total about nine months, but because it was spread over a few seasons, they're trying to say I've nearly finished my apprenticeship, and I think it's unfair that they count me as being an apprentice when I wasn't riding in races," Leighton said.
"We are working on getting at least this season in with NZ Thoroughbred Racing."
One thing Leighton has done much more of since joining Hillis is riding other horses in work at Matamata, something Hillis has encouraged. It was through those connections that she got to ride Ima Roca Bee in work for owner-trainer Karyn McQuade.
Leighton is looking forward to continuing her association with Ima Roca Bee, who could next be headed to the Listed O'Learys Fillies Stakes (1200m) at Wanganui on September 4.
She said her goals for the season would be to continue improving and hopefully ride an average of one winner a week.
"I've always had a good strike rate. I've always been extremely competitive, extremely determined and extremely disciplined and hardworking, but this time around I've been encouraged to ride outside work. I don't even have to ask."
Leighton is already on the board for 2021-22, winning aboard Locally Sauced in a Rating 65 2200m event at Te Aroha on Sunday. She may well stretch that record at Cambridge on Wednesday, where she has three rides.
"Shang Chi in particular should be a really strong chance. He had no luck in the NZD$40,000 maiden race last week and will be right there if he can get a clear run," she said.