Extreme Choice colt sets new Inglis Classic sales record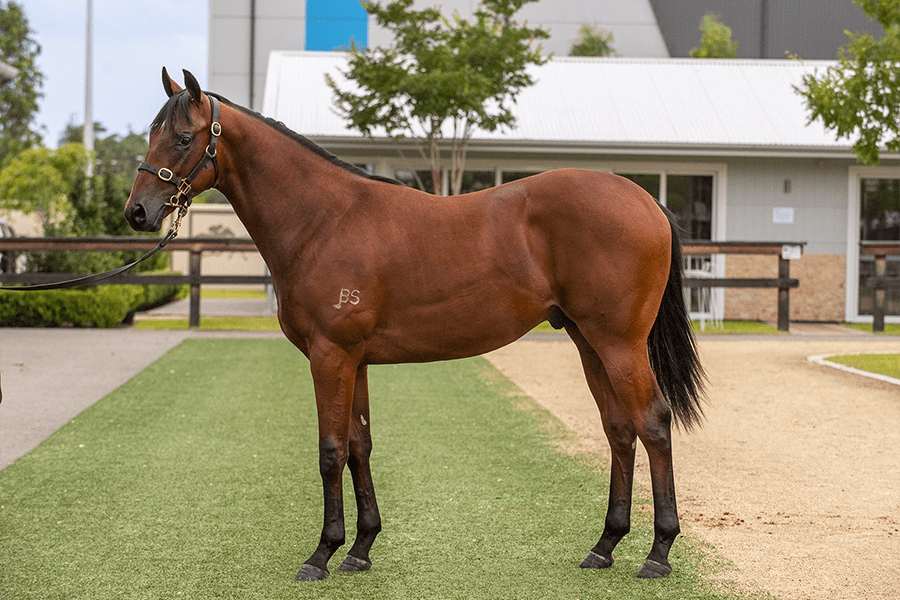 Lot 313 at the Inglis Classic Yearling Sale set a new record on Monday, with the Extreme Choice colt going for $825,000.
The purchase by Newgate Farm, China Horse Club and Trilogy Racing exceeded the previous record of $775,000 which was set on Sunday for another son of Extreme Choice.
The sale topper was offered by Neil Osborne at Mane Lodge, who has been selling horses at the Inglis Sales since 1979.
Osbourne purchased the broodmare, To Dubawi Go, as a yearling for just $20,000 more than 10 years ago, before training her to six wins from 59 career starts and over $120,000 in prizemoney.
"It's fantastic to be able to come here and top the sale like that, with a really genuine colt too," Osbourne told Racing.com.
"When I trained his mother, she was one of our favourites, and I always knew she would leave something and would make it worthwhile for me.
"I'd love to keep a little bit of him if I can."
Newgate Farm's Henry Field told Breednet that the yearling was a clear standout and the one horse that he and his team "really wanted to buy".
What a moment for Neil Osborne and the Mane Lodge team. Lot 313 a son of Extreme Choice makes a new record price of $825,000. @inglis_sales Riverside. pic.twitter.com/pasNCJspPz

— Andrew Bensley (@AndrewBensley) February 7, 2022
"He's a gorgeous athletic horse, plenty of scope, in my opinion the best Extreme Choice I've seen at a yearling sale this year, out of a Dubawi mare, off a great farm so we were just so pleased to get him for our big syndicate China Horse Club and Trilogy Racing for Jason and Mel Stenning, we're delighted," Field said.
"He's a really good horse. He was the one horse we really wanted to buy at this sale."
It has been a successful sale already for Newgate Farm, who have seen their stallions – Capitalist, Deep Field, Extreme Choice and Russian Revolution – sit at the top of the overall sire aggregate.
"The farm is going really well and as for Extreme, statistically he's the best stallion in the country," Field said.
"He's as elite as they get. And when he throws a colt like this fella, the minute he walked out of his box I said 'this is the horse we have to buy'."
No trainer has been decided on yet for the $825,000 buy, but he will be trained in Sydney in a bid to replicate China Horse Club's Prime Star and win the Inglis Millennium in 2023.
More horse racing news