Dad's legacy the pathway to success for apprentice Darren Danis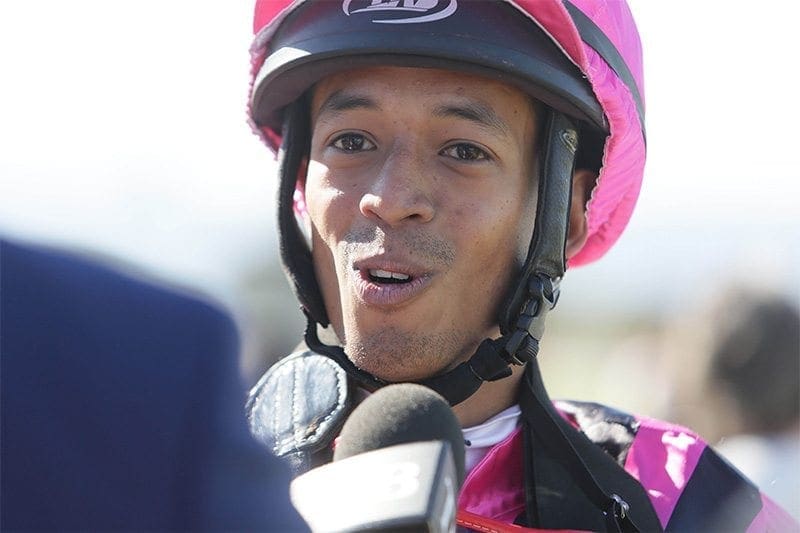 APPRENTICE Darren Danis is starting to hit his straps in the New Zealand apprentice jockey ranks after a frustrating introduction to his career.
The son of retired jockey Luke Danis, Darren credits his father for his introduction to racing, but said a career in the saddle was not always on the cards, despite his father's profession.
"I never really got a chance to watch Dad ride at the races when I was a child," Danis said.
"Back then they didn't allow anyone under the age of eighteen to go to the races. However, they managed to sneak me into a few carnival days when I was 17, but apart from that I didn't get to see him ride.

"Dad now trains in Malaysia and currently has fourteen horses in work."
Danis said he fell in love with the sport from the moment he took his first ride.
"The first time I jumped on a horse I was hooked. I was 17 and it was just after my final exams at high school.
"Dad asked me what I was doing in the holidays, I wasn't too sure, so he said to go and help him at the stables.
"So I started to help him out and found out what being in the industry was actually like."
Despite his mother's hopes of Danis going to University, he decided to follow his father into the racing game after enjoying his time at the stables.
"Mum wanted me to study because she knew what it was like being a jockey after marrying Dad," he said.
"I started with Dad in Malaysia and after I got the hang of riding Dad sent me to Singapore and I worked for Brian Dean."
Dean, a former jockey himself passed his knowledge onto Danis, building on the foundations created by Danis' father.
He also played a key role in his decision to seek further experience overseas, which eventually lead him to making the journey to New Zealand.
"He taught me a lot of things because I wasn't really that experienced when I was in Singapore," he said.
"He told me I had a lot of potential, but that I needed to broaden my knowledge of horses because I started a bit later than most people in the industry."
His first thoughts were to move to Australia, however, after speaking with Singapore-based Kiwi trainer Laurie Laxon he decided to move across the Tasman.
"While I was waiting for my Australian visa I was just asking around about New Zealand and Laurie Laxon said Ken Kelso was looking for a worker or an apprentice."

Danis moved to New Zealand in October 2014 to join Kelso and spent ten months in his barn before moving to work for Wayne and Vanessa Hillis.
He subsequently attained his riding license and began his apprenticeship under Hillis two months later.
"Wayne and Vanessa have been very good to me," Danis said.
"Wayne used to be a jockey himself, so he knows what it is like and tells me what I should watch and learn.
"Being away from family they have accepted me as a part of theirs, they treat me more like a family member than just another worker or apprentice."
In his second season of riding in New Zealand Danis was able to achieve all the goals he set himself at the start of the season.
The apprentice revealed however that not everything went to plan.
"The season started off a bit slow for me and it was pretty frustrating," he said.
"I was only racing once a week or once every couple of weeks, but Wayne told me to hang in there and don't worry. My partner Mette Mosebo has also been very helpful and has always been the backbone of my support.
"At one point I was thinking of going back home because it was that frustrating, but it slowly kicked in this season and I got my first winner and it carried on from there.
"I just completed this season's goals, which was to get a double and reach ten wins."
Danis said his father continues to help in his development as a rider and gives his son feedback after every race meeting.
"I always call Dad at the end of the day to tell him about my rides. He will tell me what I have done wrong or right. If I have done something really wrong I'll see a message on my phone from Dad."
He is enjoying his time in New Zealand and is unsure of what the future holds, but he said he will look to return home at some point to continue his riding career.
"I am really happy in New Zealand and I am looking to stay here for a few more years.
"Home will always be there."