Crozier upbeat about Ringbolt ahead of Grand National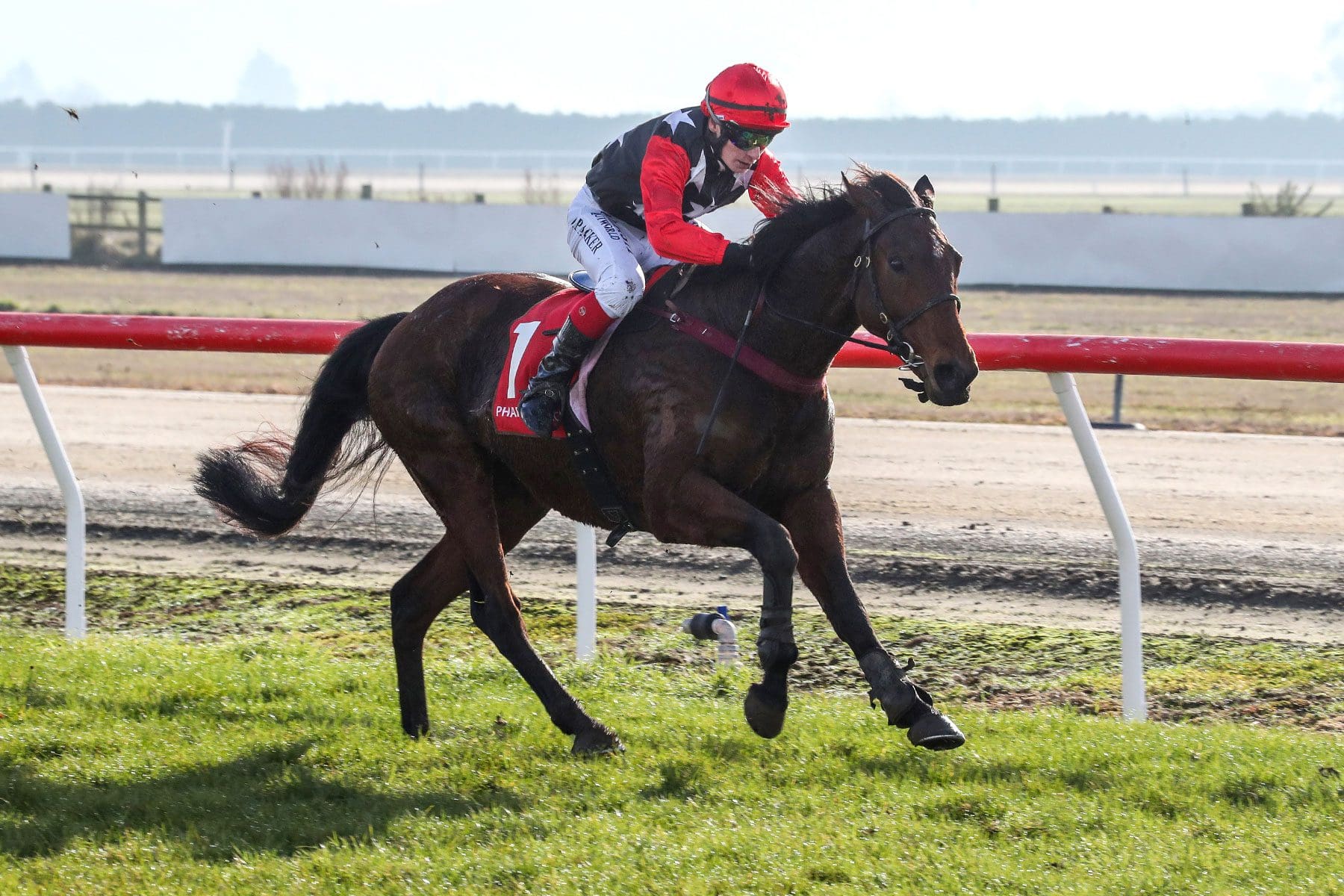 Canterbury locals will have just the one runner to cheer for in Wednesday's Hospitality New Zealand Canterbury 131st Grand National Hurdles (NZ) (4200m) at Riccarton, with Ringbolt being the South Island's sole representative.
The nine-year-old gelding suffered his first defeat over hurdles when finishing fourth of five runners in the Sydenham Hurdles (3100m) at Riccarton last Saturday, but trainer Danny Crozier said he had his excuses.
"He scored the last (hurdle) and lost his back legs. He was never going to beat the winner, but it probably cost him second," Crozier said.
"He did over-race a little bit the other day, but with that run under his belt it is going to knock the edge off him a little bit. He will settle better, but he will need to as he is going further."
While the Riccarton track was rated a Heavy11 on Tuesday morning, Crozier was pleased to see the sun out above Christchurch ahead of the premier jumps meeting.
"The rain has gone and the sun has come out to help dry out the track a bit, which will help his cause because he is not a genuine heavy tracker," he said.
Crozier was pleased with the way Ringbolt has come through his run over the weekend and he is looking forward to Wednesday's test.
"He has pulled up super, he is a tough horse," he said. "The extra distance will help him too because he is tough as teak."
The Grand National will be Ringbolt's final run of the year and Crozier has been pleased with his progress over hurdles.
"He is a first season jumper and has come a long way in a short time," he said. "He has done a good job, so we will tip him out and look after him for next year."
Crozier will have two other runners on the undercard – Summer Night in the West Fitzroy Apartments Maiden (2000m), and Movie Star in the Hoteliers Challenge Maiden (1200m).
"Summer Night should have won a race by now, but she hasn't had a lot of luck," Crozier said.
"She is a laidback, big mare. I have got Trudy (Thornton) riding her, so she will know she is at the races.
"It is not much of a field, so she should be a great eachway bet, and she loves a wet track to boot.
"Movie Star is in the same boat as Summer Night, she loves a wet track, so she will be very hard to beat."
Meanwhile, Crozier was excited to test out the newly installed synthetic track at Riccarton on Tuesday morning and gave it his tick of approval.
"I had a couple (gallop on it), and it rode really well, it is just like carpet," he said.
"We had to gallop some earlier in the morning on the course proper and on the polytrack they just floated on top of it.
"It is a beautiful surface. It is going to be a big asset to Riccarton during the winter months when the tracks are bottomless."
Crozier has plenty of experience on the surface from his decade and a half of riding in Australia and he believes the track is a godsend for trainers in the region, especially over the winter months.
"We had them at Geelong, Pakenham, and Ballarat," he said. "I had a fair bit to do with them over there and they are just invaluable. They are a great asset to have.
"This time of year we have hardly any grass tracks to gallop on because it is so wet. When you have a surface you can work on 365 days a year, it is great.
"We are going to have trials here too, so we won't have to go to Rangiora or Ashburton.
"There is going to be a lot of cost saving for owners with a track like that on our back doorstep."