Could the on-course bookmaker be a thing of the past?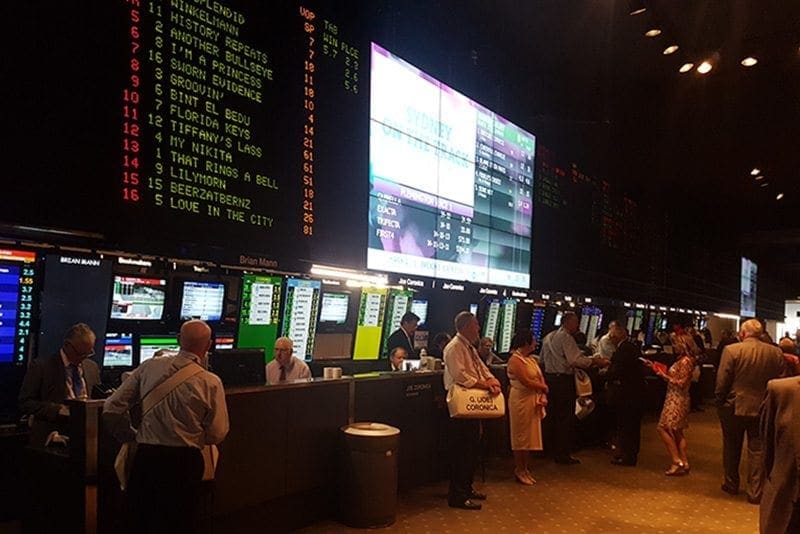 THE Melbourne Cup Carnival has been going from strength-to-strength in terms of attendance over the last decade, but if bookmakers like Steven Allen are to believed, the on-course bookmaker may soon be a relic of racing.
The ease in which punters can bet on their phones was always going to be profound, but Allen suggested that there's "no doubt" the on-course bookmaker will be a thing of the past within the next 10 years.
Allen, who works on behalf of Joe Coronica, has seen a steady decline in face-to-face betting at racedays.
"This is my 33rd Melbourne Cup Carnival and betting seems to halve consistently every year," Allen told HorseBetting.com.au.
"It's marketed more as an entertainment event rather than a pure horse racing event, so more and more people are coming, but the betting and the turnover is becoming less and less."
Allen believes the downturn can be directly attributed to online bookmakers and the ease in which prospective punters can wager on their smart phone.
"As more people bet on their phones, progressively betting has been halving.
"Saturday (Derby Day) was the same last year, but Tuesday (Melbourne Cup) this year our hold was about half of what it was this time last year.
"There's probably more people on course, but those people just bet on their phones. It's much easier."
In between races, a sea of people have their heads buried in their smartphones, no doubt looking through the form, placing their bets or making last-minute deposits to get on the next race.

Allen said the bonus offers, best tote betting and endless promotions will eventually kill off the on-course bookmakers.
"To be honest, no," Allen said when asked if he believes on-course bookmakers will exist within 10 to 15 years.
"The corporates offer their exotics, promotions and others make it so hard for guys like us to exist."
Not only does Allen think the ease of betting on your phone will eventually end bookmakers, he believes the lack of young up-and-comers is another reason the industry may not survive.
"If you look around here, they're all guys that are 60 years plus, there's no people in their 20s and 30s coming through and trying their luck.
"The corporates have made it difficult for guys like us, because they can offer bet back, your fold, cash-back offers, and we really can't do that.
"These guys here service your more traditional punter and then the corporates like your Sportsbets and your William Hills, they are catering to the younger, more tech-savvy generation.
"They'll come to the races, but they'll bet on their phone."
It may seem like a bleak outlook, but Allen believes it's "just the way it is".
"These days punters don't have to worry about coming to me to get a ticket, they don't have to worry about coming back to me to get a ticket and they don't have to worry about losing it.
"It's stress-free betting. They still bet, they just don't do it the traditional way."