Corbett rekindles training passion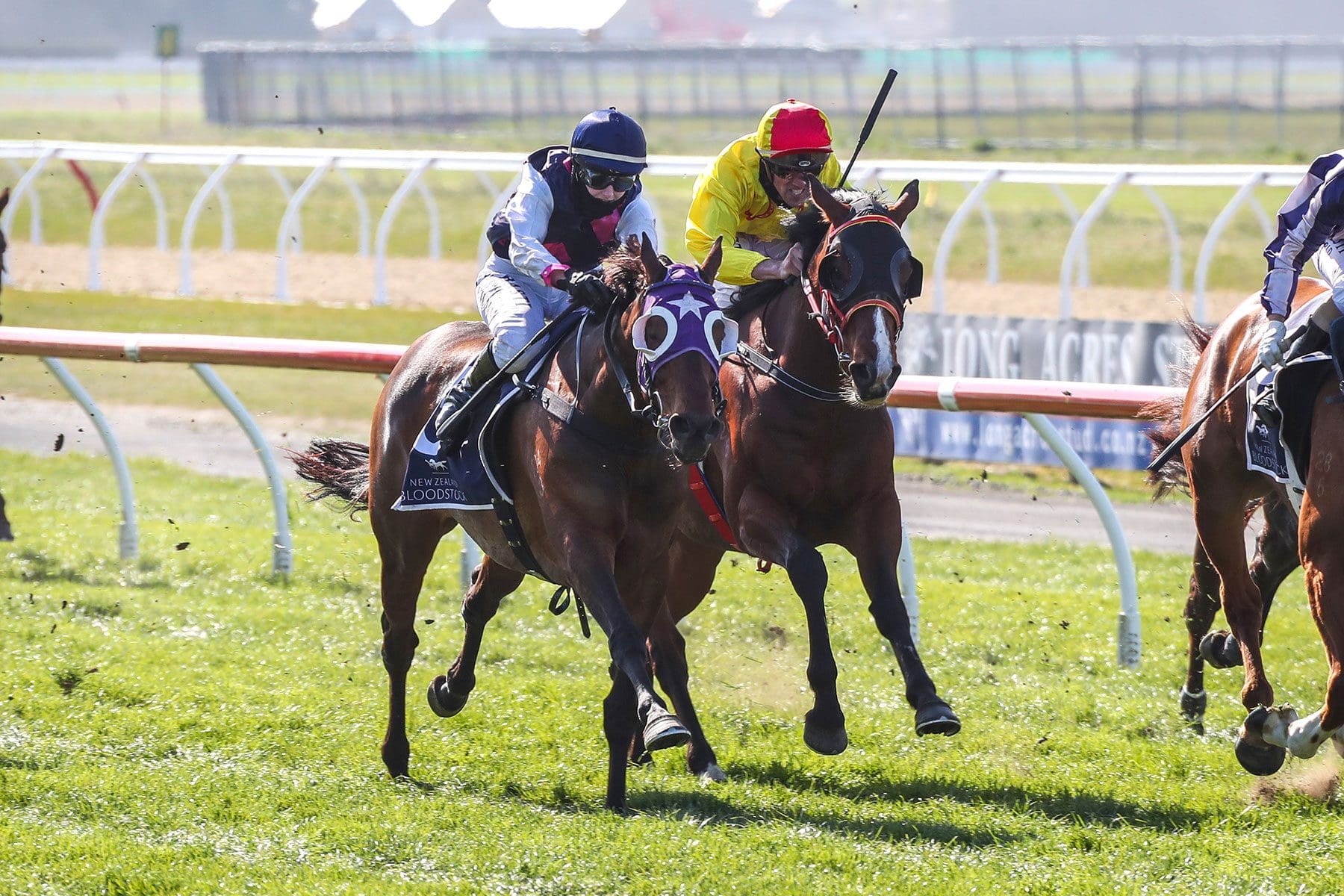 It's taken more than six months, but Timaru horseman Peter Corbett has moved on from personal tragedy and got his training mojo back.
Corbett wasn't much in the mood for training after losing his partner Terrill Charles to brain cancer in December 2020 following a lengthy battle.
But he's now back on track, and fittingly it was Dee and Gee – the Group 3 New Zealand Cup (3200m) winner who provided them with their greatest thrills during Charles' battle – that highlighted Corbett's renewed enthusiasm with a first-up victory over 2000m at Riccarton on Saturday.
Dee and Gee scored an emotional victory on January 16 in the Waikouaiti Cup (2200m), three days after the memorial service for Charles at Riccarton – achieved despite Corbett being so busy that he had to work the mare at Riccarton on the day of the service and not back home at Timaru.
However, Corbett said he wasn't feeling up to training much after that.
"I sort of lost interest in the horses for a few months. I was only going 70 percent," Corbett said.
"But I've got back into it since then. I've been putting in 110 percent effort back into it and now that I'm putting a bit more effort into them it's starting to look like they might start doing something again."
Corbett wasn't sure immediately after losing his partner about whether he'd keep going with Dee and Gee, but the victory in January convinced him to keep her going.
"I was going to retire her after the Waikouaiti Cup if she hadn't run in the first three, but she went out and broke the track record so I thought she's still got something left in her," he said.
"I'd love to get another Cup with her. I turned down good money for her as a broodmare. I just wasn't ready to sell her at that stage and I don't really want to breed from her myself, but I thought we'd have another go and see how she'd go."
Though she is now an eight-year-old, Corbett was confident Dee and Gee was ready to run well when she resumed in the NZB Ready to Run Sale Open Handicap (2000m).
"Even though she's an eight-year-old, she's come back the best she's ever been this season," he said.
"I galloped her with a couple of others during the week and she was right with them, so I thought she was close enough. I got her at +3000, and I got quite a bit of it."
Dee and Gee is likely to run next in the Listed Christchurch Casino Spring Classic (2000m) at Riccarton on October 23 and then the Listed Nautical Boat Insurance Metropolitan Trophy Handicap (2500m) on November 6 before returning for the Group 3 Martin Collins New Zealand Cup (3200m) on November 13.
Tegan Newman, who's ridden nine winners so far this season, will retain the ride in the Spring Classic even though there won't be any apprentice claims in that event.
Dee and Gee won the New Zealand Cup in 2019 but was 11th of 17 last year, an effort Corbett said didn't reflect her ability.
"We had a bit of trouble with her last year with a couple of problems. We probably shouldn't have gone in the Cup last year, her blood was that far out, but I pushed ahead because Terrill was in hospital," he said.
"But if she carries on the way she's working and the way she raced on Saturday, there's no reason why she hasn't got more wins in her, even though she's an eight-year-old."
Corbett is preparing about a dozen horses at the moment. Among the runners he likes are Seven Aajes, a two-time winner for Corbett last season that is part-owned by northern racecaller George Simon, and Dragon Run, a sprinter previously trained by Bruce Wallace and Grant Cooksley.