Coonee makes richly deserved breakthrough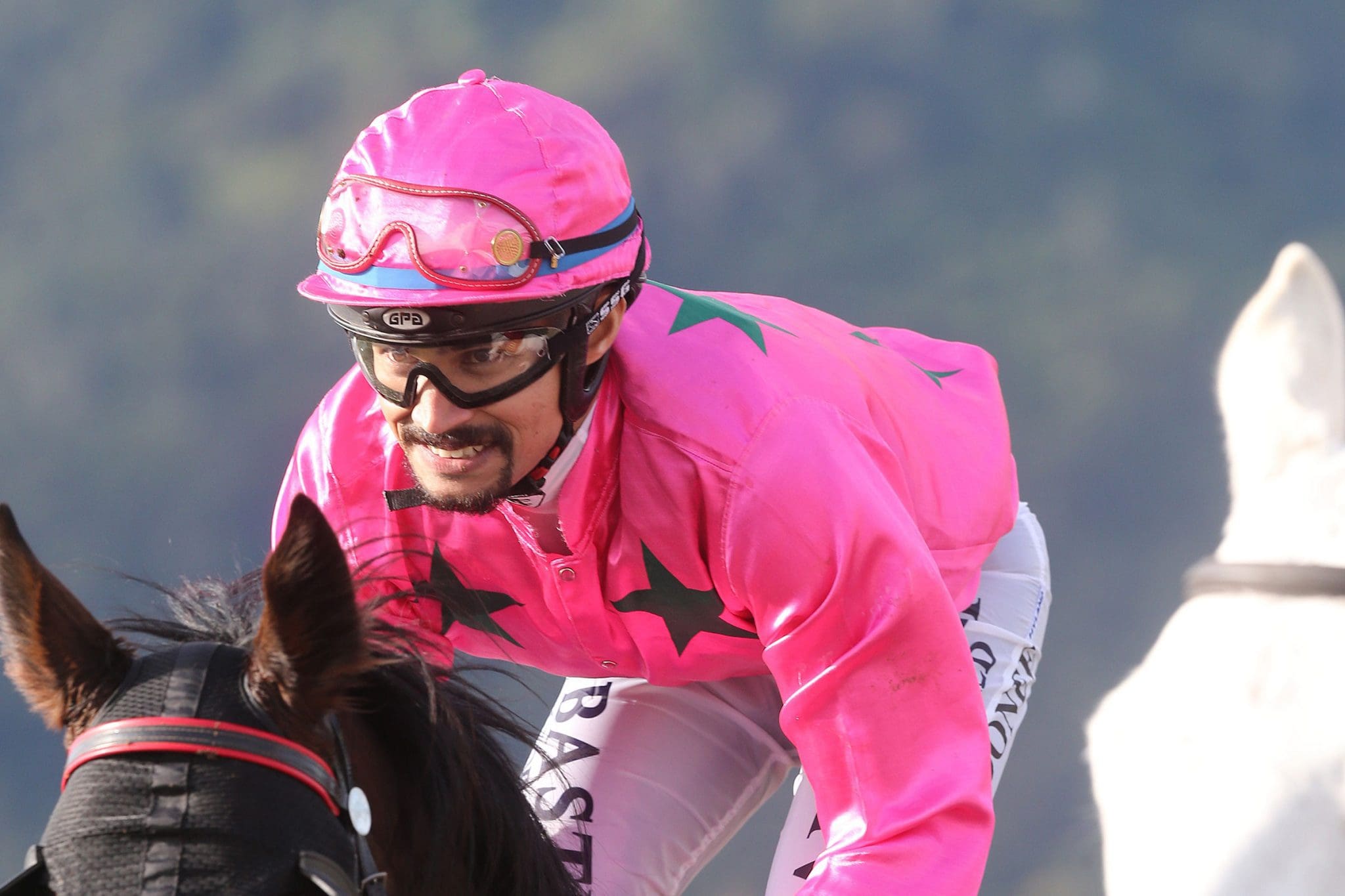 It was a case of perseverance rewarded on Sunday when apprentice jockey Yash Coonee landed the first win of his career when promising gelding Some Like It Hot scored an impressive two-length victory at Te Aroha.
The 28-year-old from Mauritius has endured a tumultuous last nine months as he waited for a visa to be approved, but the win aboard the Brian Hedley-trained four-year-old was worth the wait, with his dream of becoming a race winning rider becoming reality.
It was just the sixth raceday ride for Coonee, who handled the son of Proisir with aplomb and the four-kilo claimer, who is indentured to Te Awamutu trainer Carl Henderson, looks a good addition to the apprentice jockey ranks.
"I'm very proud of myself, it took me a while. I have been working in the horse industry for 10 years, so it is very pleasing to get my first winner as a jockey," Coonee said.
"My family have been supportive of me from the beginning of my career and my partner Jazmine has helped me a lot too, and I have to thank my trainer Carl Henderson for believing in me."
Coonee, who had his first trial rides two weeks ago after the best part of nine months on the sidelines due to COVID enforced Visa hold-ups, said the win was for his partner as much as himself.
"My partner has been supporting me while I have effectively been out of a job," Coonee said.
Despite lacking race riding fitness, Coonee said being in the right frame of mind helped him get his breakthrough win.
"Mentally when I went to the races, I had a winning mindset to show that I could overcome the previous months of setbacks.
"It was such a fantastic feeling winning. I could not sleep last night. My mind was too busy."
Coonee commenced his career in racing as an 18-year-old in Mauritius, but said it was difficult to gain an apprenticeship in the competitive racing-mad jurisdiction. He then spent two years in New Caledonia working as a trackwork rider and was aligned with the leading stable.
After stepping away from racing for a period, Coonee elected to roll the dice and moved to New Zealand to pursue his dream of becoming a jockey.
"I said 'you know what, I'm going to give riding one last chance in New Zealand and if it does not work I won't complain', maybe it's not my destiny to be a jockey," Coonee said.
"I came to New Zealand three years ago and started with Karen Fursdon for seven months and wanted to be a jockey, but she didn't want an apprentice.
"I have also worked for the Rogersons and for Stephen Ralph and am very grateful for what I learnt.
"Carl knew me because I worked at Te Awamutu and after a long wait with the paperwork for my visa, it is great to be back riding."
Henderson, who along with wife Cassie and Brian and Pam Hedley, part-owns Some Like It Hot, said Coonee was a pleasure to have as part of the stable.
"He sits well on a horse and rides really good work nowadays. He was nearly crying when he rode the winner on Sunday and that's all he ever wanted to do was to ride races. He's just so keen to ride horses," Henderson said.
"He's the most polite, well-mannered person you could come across. Off his own bat last night he rang Brian Hedley to thank him for the ride.
"He has got a great attitude and was also able to critique his ride and knows where he can improve.
"He's got a bit to work on obviously, but that is why he has a four-kilo claim.
"Once he gets a bit of confidence, he'll be a great asset to the racing industry and he's got a good future."