Colin Little retires from horse training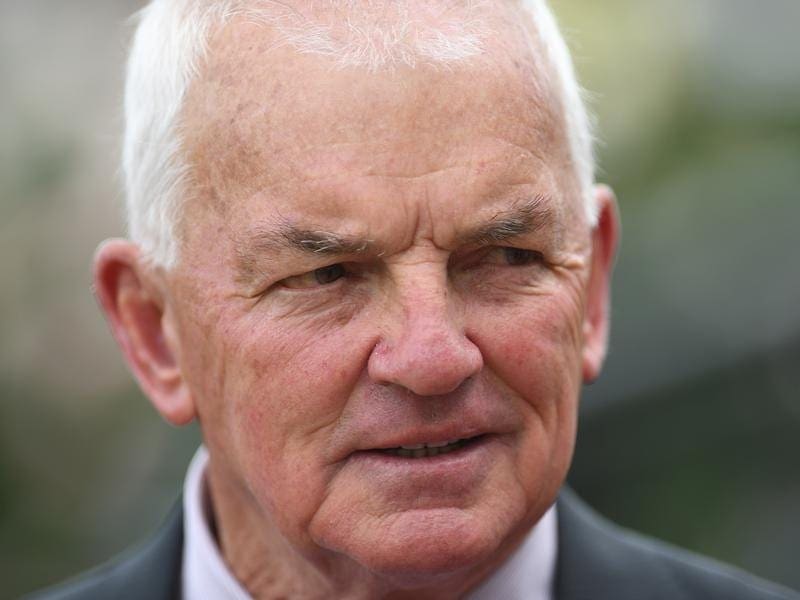 Cox Plate-winning trainer Colin Little has announced his retirement from the sport of kings due to a lack of stable riders.
The six-time Group 1 winner has closed the doors on Lord Lodge after a dedicating a lifetime to the sport.
Born just "half a mile away from Caulfield", Little was forced to move his training base from The Heath to Pakenham only recently, due to the Caulfield training facilities closing down, which Little believes put "the writing on the wall".
Wishing the happiest of retirements to the legend that is Colin Little. A champion of our sport whose skill, passion and longevity meant that he was always one of the most instantly recognisable faces on course. El Segundo's 2005 Yalumba victory remains one of the greats! pic.twitter.com/0jCPcX0WSC

— Melbourne Racing Club (@MelbRacingClub) March 2, 2022
Only recently had Little went into partnership with a long-time employee Matthew Lindsay, but with Lindsay sidelined for some time after a trackwork fall, the decision was all but made up.
"I think when they closed Caulfield, the writing was on the wall for me personally; I'd been there for a hell of a long time – my whole life," Little told Racing.com's After The Last program on Wednesday night.
"I was actually born about half a mile away from Caulfield racetrack.
"I formed a partnership with my long-time employee and good friend Matt Lindsay. Matt was happy to relocate to Nar Nar Goon and he was looking after the stables, and I was chiming in a couple of times a week because it was just too hard from Black Rock where I live. I had to get up at 3:30(am) to leave at 4, to get there at 5:15.
"Unfortunately, we had two riders and one was injured; it looks like he's having a couple months off. Matty had battled courageously through a really bad back for the last couple of years – he kept riding work and he became our only work rider, but he just rang me one morning and said 'I'm on the ground, I can't move'.
"We just went from a couple of riders to no riders; there was nothing we could do about it – we couldn't find any riders to fill in the gaps, so I just made the decision to move the horses almost overnight.
"That just bought forward my retirement."
Little said he was always destined to work in the thoroughbred industry, but he never thought it would reward him like it did.
Following the announcement of Colin Little's retirement earlier today, take a look back at his 4x G1-winning champion El Segundo in the 2007 C.F. Orr Stakes 😍 pic.twitter.com/2OjS062Xp5

— Racing.com (@Racing) March 2, 2022
In 2007, Little claimed the Cox Plate with champion horse El Segundo.
The son of Pins was narrowly beaten in the Cox Plate 12 months earlier, so it was a huge relief for Little when he could return to Moonee Valley in October 2007 and claim the $3 million feature.
Little said he trained the champion gelding's mother, Palos Verdes, so he was always interested in buying one of her foals, but it didn't come cheap.
"I trained his mother – she cost a lot of money. She cost $7,000 which wasn't cheap at the time," he recalled.
"The vendor offered to take half back – at least half – and she was a very good mare. She won a lot of races, she held three track records consecutively at once and she won the Bagot (Handicap) which was her last race."
Once the mare retired, she was sent to New Zealand to fulfil her duties of being a broodmare.
The first of her foals was a son of Umatilla called The Snake, who Little said "raced like one", so he was thankful he never committed to purchasing the horse, but 12 months later, he fell in love with a yearling by Pins.
"I went back next year and I loved this horse," he said.
"I paid $140,000 for him – a bit of money – but I really did like him and obviously, that was El Segundo.
"He was a beautiful temperamented (sic) horse, he wasn't that big, he was a tiny bit delicate, but he had an unusual trait – in a race when horses came up on his outside, he laid his ears back, and a couple of times I saw him open his mouth and almost have a go at them. He was chalk and cheese – when he had a saddle on his back, he hated anything getting past him."
Little has already transferred a number of horses to different trainers, with stable stars Vegas Knight and Vassilator going to Jim Conlan and Lisa Jones respectively, while Andrew Noblet has received multiple horses.
The trainer has finished his career effective immediately, with over 400 career wins to his name.