Clairvoyance on comeback trail after life-threatening injury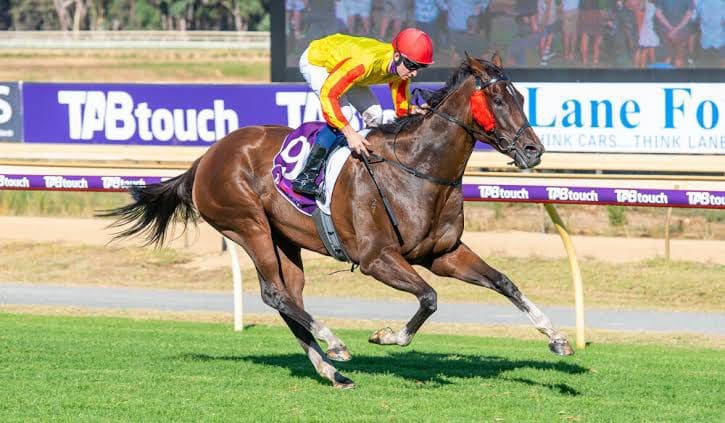 Star Western Australian mare Clairvoyance is making her recovery after suffering a life-threatening pelvis fracture earlier in the month.
A winner of seven from 11 starts and over $500,000 in prizemoney, the four-year-old suffered a complete fracture of the pelvis at trackwork on March 15, but a video posted by her trainer Darren McAuliffe on Friday morning suggested she came through the surgery well.
Clairvoyance getting some love from her strapper Rhys she's doing ok, resting at Beldare Park and we are keeping her as comfortable as possible pic.twitter.com/U7HMl4ItWZ

— Darren McAuliffe (@darren14702414) March 24, 2022
McAuliffe said that they are trying to keep the mare "as comfortable as possible" as she recovers from what will now have been her third surgery.
After winning her first four career starts in dominant style in Western Australia back in the second half of 2020, Clairvoyance injured her leg which saw her sidelined for six months, before returning for two races and then suffering a colic attack which again put her on the sidelines for 10 months.
In an interview with Racing and Wagering Western Australia in February this year, McAuliffe said he never wanted to go through what he went through the night when the mare had colic.
"It was an unusual colic, not your stereotypical sand colic," he said.
"It was acutely painful and time was of the essence."
Clairvoyance has proven to be a fighter both on and off the track in her relatively short career, so racing fans around the country will be hoping to see her back at the races in the near future.
With a number of high-rating victories, there has been some talk of a potential slot in The Everest.
While that looks unlikely in 2022, should her comeback be successful, it would not be unsurprising to see Clairvoyance in the world's richest race on turf in 2023.