Cambridge win generations in the making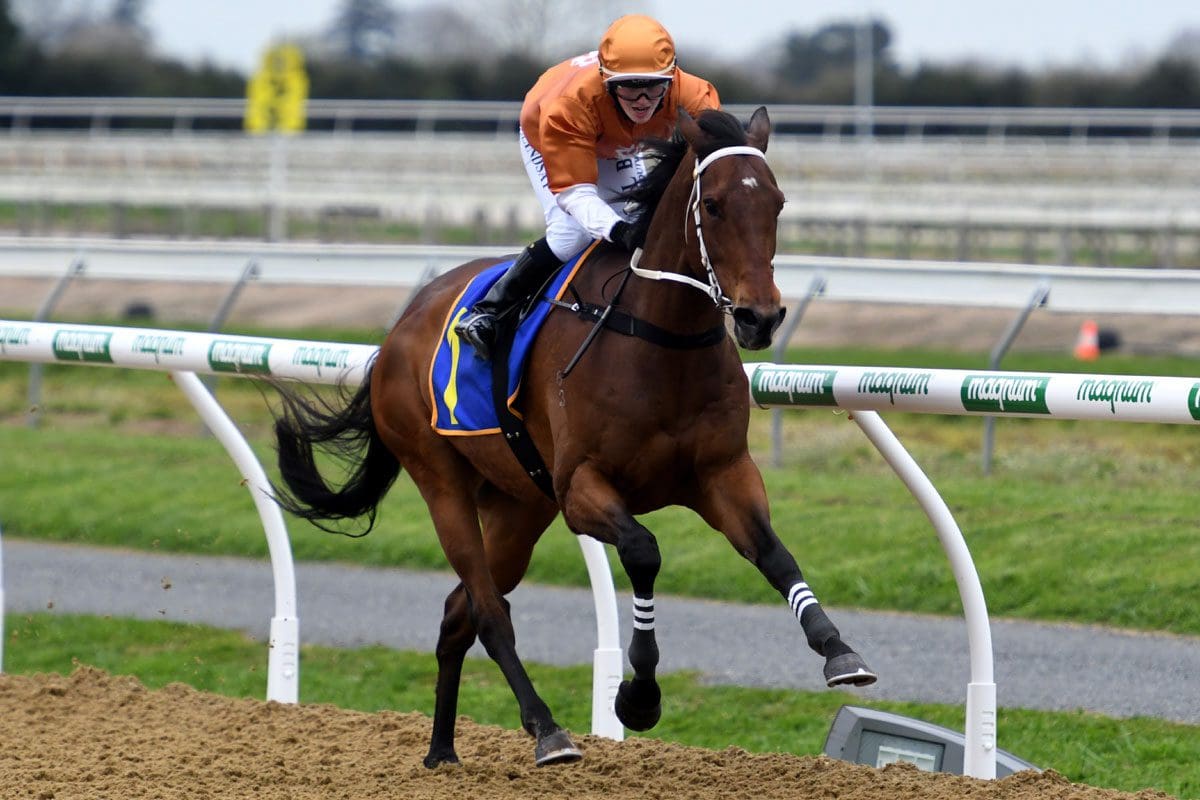 Apprentice jockey Crystal Lindsay's win aboard Tightlign in the Mongolian Khan 1300 at Cambridge on Wednesday made a dream come true for two generations.
Lindsay's mother Alecia Todd held aspirations of becoming a jockey herself and was on the verge of fulfilling that dream 20 years ago, however, the pull of motherhood proved stronger.
"Mum was apprenticed to Gus Clutterbuck. She had one or two trial rides and then she got pregnant with me, so I am kind of fulfilling her dream now as well," Lindsay said.
"She is stoked about today's win."
Lindsay was having just her fourth raceday ride on Wednesday and looked every bit the winner from the jump.
She took Tightlign straight to the lead and got out to a six-length advantage over her rivals and was able to hold on for a 2.75 length victory.
Lindsay was duly delighted with the result and said it was made even better by the fact it was for her employer, local trainer Stephen Marsh.
"It was amazing. It has been a long time coming but I am absolutely stoked to get it," the 21-year-old apprentice said.
"He jumped well and I sat him where he was happy, well ahead of the rest of field, so I kept him there. He is a big horse with a massive stride on him.
"It was so rewarding to get the win aboard one of Stephen's horses."
With her mother's passion for horses, it was only natural for Lindsay to follow in her footsteps into equine pursuits as a kid before turning it into a career.
"I got into horses in the typical way – through pony club. Mum had always been into horses and gave me that little push along," Lindsay said.
"I started riding work for Ross Beckett down south and did a few breakers for him. I decided I wanted bigger and brighter opportunities, so I decided to make the move to Cambridge.
"I started off working for Murray Baker and then I got my apprenticeship with Stephen."
While Lindsay has always had a love for horses, a career as a jockey was not always on the cards, despite being a natural light weight.
"I initially started off as a trackwork rider. I just wanted to earn some pocket money," she said.
"Ross Beckett said to me one day that I would be a perfect apprentice – I am tidy, light, and I should go for it.
"I thought about it for a while and then decided it was a good idea and Mum was all for it. She has supported me along the way."