Browne zoo notches another Aussie win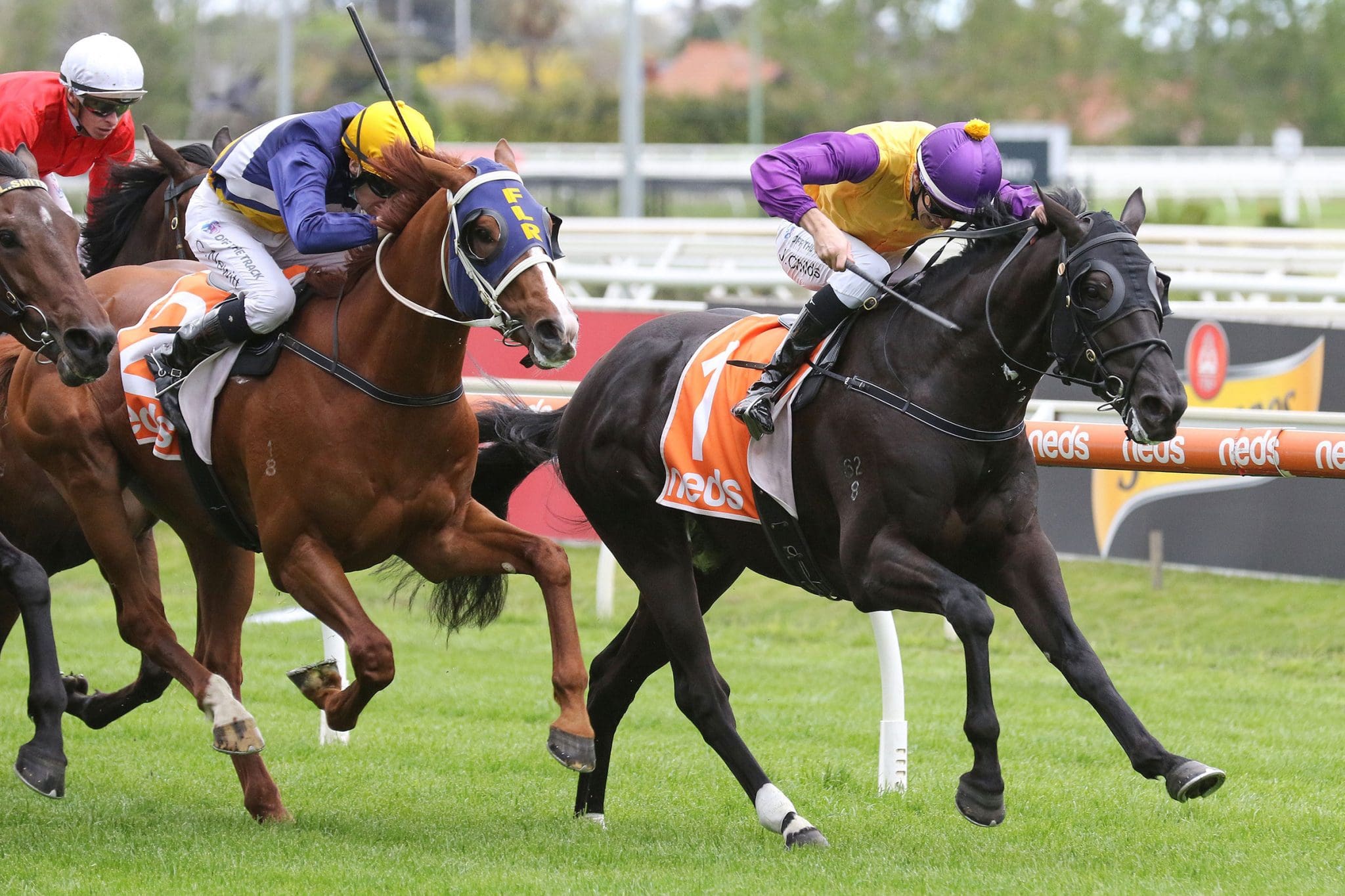 Cambridge trainers David and Emma-Lee Browne are now looking to elite-level targets at home with Rhinoceros after he picked up his third victory at Caulfield on Wednesday.
The three-year-old colt was taken straight to the front in his 1600m contest by jockey Jordan Childs where he was able to dictate terms throughout.
The son of Vadamos showed his grit and determination down the home straight when holding out his fast-finishing rivals to win in a blanket finish.
David Browne was delighted with the win but admitted to being slightly nervous in the closing stages of the race.
"He is tough. I thought he was a bit out of diesel there in the end and he still got there so I was pretty happy with that," Browne said.
"He is just one of those horses with a big, high cruising speed. He is still a big baby with a bit to learn but he is getting his head in front when he needs to."
Browne is now contemplating the Group 3 Carbine Club Stakes (1600m) for Rhinoceros' next start, but he is already eyeing bigger targets in his homeland.
"We will keep it open but possibly that (Carbine) is where we will head. We will see how he pulls up and make a plan from there," he said.
"Doing what he has done here I think he could be a big chance in a race like the Levin Classic (Group 1, 1600m) in March if we give him a break.
"It's just a matter of how long we push on now."
Childs was just as pleased with the win and said there is plenty of upside to the three-year-old who still has plenty to learn.
"I have got a good understanding of him. I knew I was on an extremely fit horse," Childs said.
"We were able to dictate our own terms a bit and I was able to get going before the corner and he held them off well. He is a horse that is never going to win by far.
"I think he isn't quite there mentally yet, he is still learning about his craft, which is a very good sign because there is plenty of upside."