Bradley back in winning mode on home patch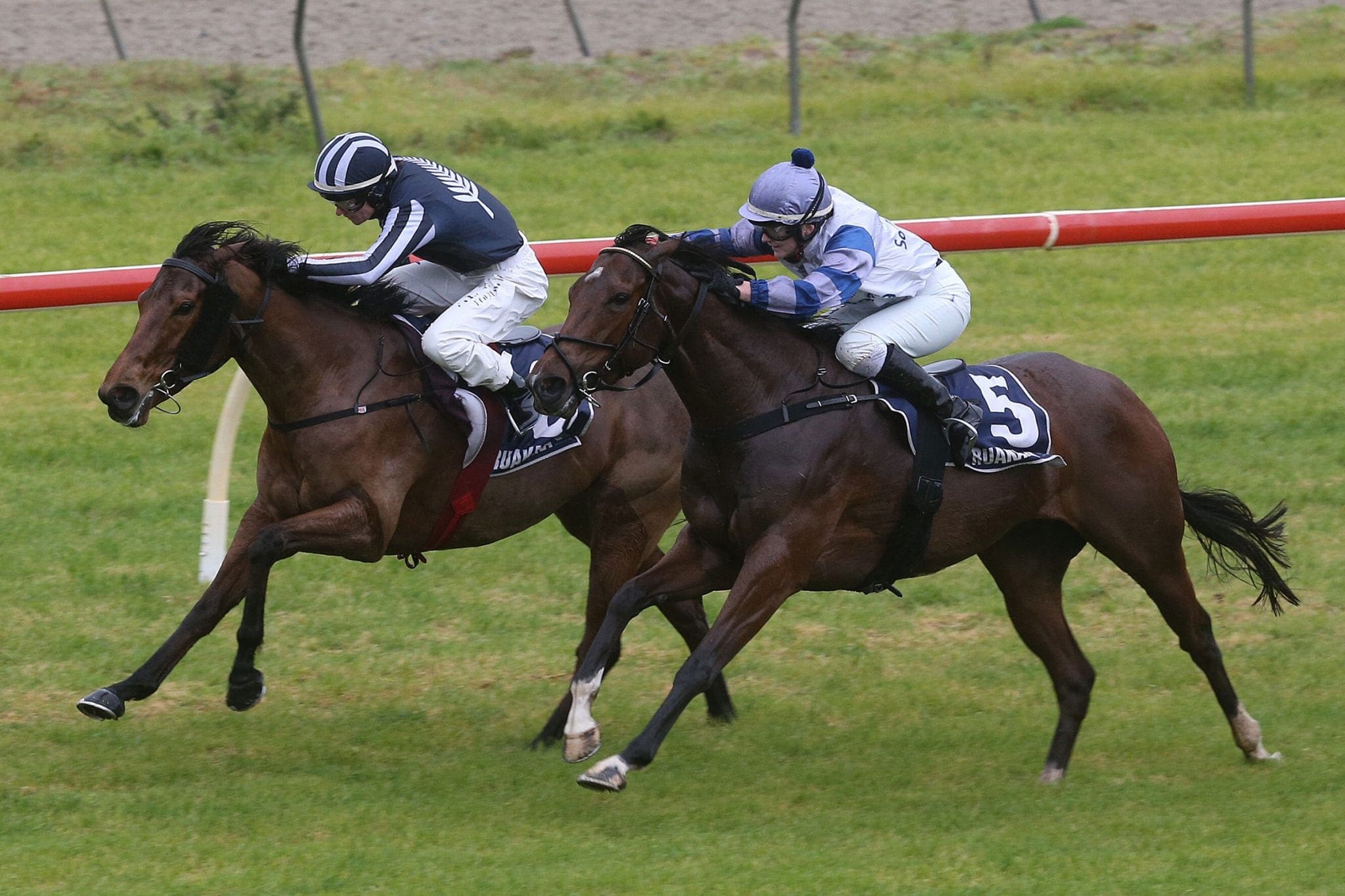 There were smiles all around after the running of race one at Ruakaka on Saturday with local resident Michelle Bradley making a welcome winning return to the training ranks through the deeds of four-year-old mare, Regal Duchess.
The four-year-old daughter of Super Easy sat outside the pace for rider Lynsey Satherley before fighting off the challenge of race favourite Express Desire in an enthralling struggle over the closing stages of the maiden 1200m contest.
Bradley, who worked for the successful Donna Logan stable for many years before entering a training partnership with Chris Gibbs in 2017, had pulled out of that partnership back in October last year as she took a complete break from the racing game.
Bradley admitted she was feeling burnt out at the time and needed some space, but inevitably found herself back at the track earlier this year as her love for racing returned.
"I got back into things very slowly at the beginning of February," Bradley said.
"I had a small share in a two-year-old along with a maiden galloper and my Dad asked me what I was going to do with them.
"I didn't want to pay anyone else to train them, so I said I would probably do it myself.
"When I gave it away last year I just needed to get away and do and think about anything other than racing.
"I just did normal things like taking my son to school and helping out in my husband's arborist business by splitting firewood.
"Just having that space was fantastic as I never set foot on a track or anything like that and it really reinvigorated me."
Bradley took her first tentative steps back in the industry by attending a local Ruakaka meeting in early January before being on-course at Ellerslie on Karaka Million night and then spending time at the New Zealand Bloodstock Yearling Sale series at Karaka.
"I started off pretty slowly by going to a couple of race-meetings, which was really nice as I caught up with so many people," she said.
"I got back into training in February and have been moving along slowly since then.
"At the moment I have three rising two-year-olds, a couple of pre-trainers and a couple racing including Regal Duchess.
"I thought she might find it a little wet today as the track can be quite tricky when it rains here.
"It was a really gritty performance, off the back of a lovely ride by Lynsey, so I'm feeling absolutely elated at the moment."
Bradley also had a hand in the victory of the Stephen Marsh-trained Imaready in race two on the card, having looked after the Marsh stable runners for the past fortnight.
"Stephen left a few of his horses here after the last meeting for me to look after," she said.
"Imaready is one of those and I thought she could win today as her work has been really good.
"Some of Stephen's staff are involved in her ownership, so they have been ringing to congratulate me which is great.
"I guess the next thing is for me to ring Stephen and find out just how much of the winner's cheque I'm going to get."