Billy Egan set to join Queensland riding ranks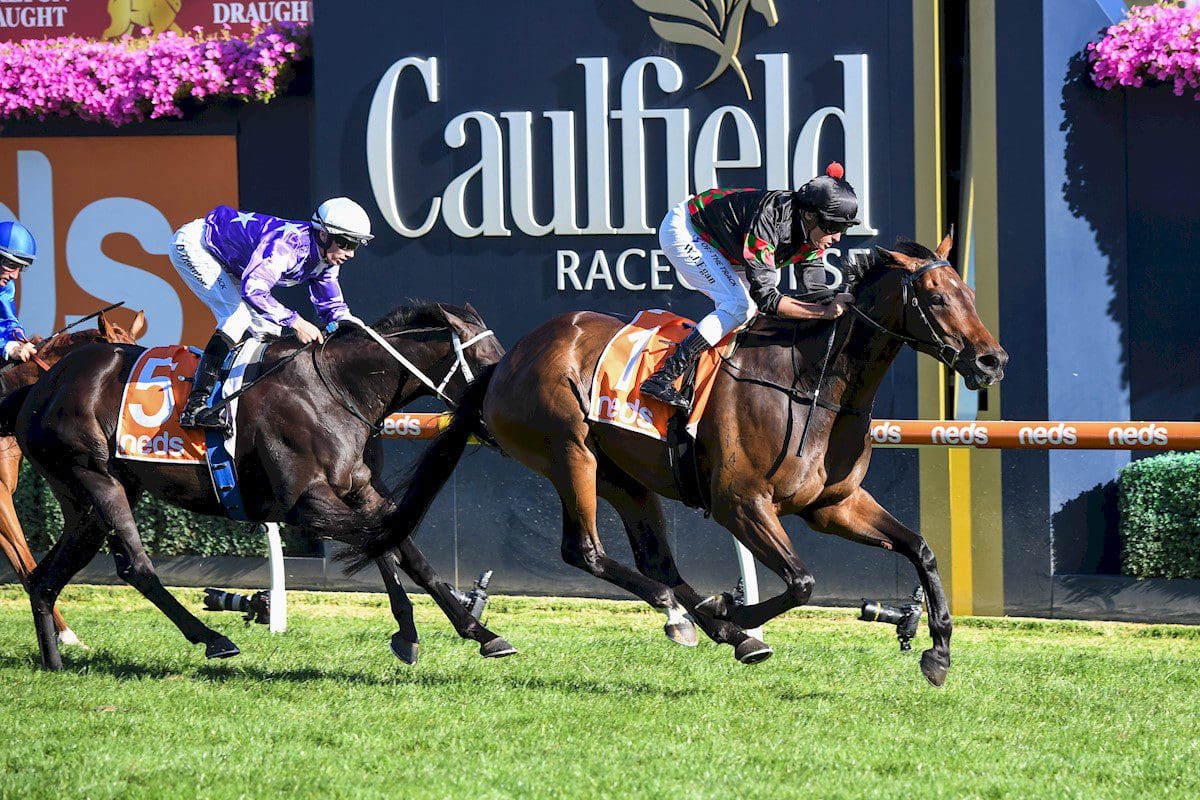 Victorian jockey Billy Egan is set to move to Queensland, where an association with the in-form Steven O'Dea & Matthew Hoysted stable beckons.
The 32-year-old hoop has had a strong association with Patrick Payne at country and metropolitan tracks in Victoria over the past year, but he now looks set to make a permanent move to the Sunshine State within the next month.
Egan will begin his Queensland stint on Wednesday at Eagle Farm when he partners two-year-old colt Hang Five in a Maiden Plate over 1200m.
"I'm pretty good mates with Billy – I was talking to him a few months ago and just plotted the idea to see if he'd be keen to come up here at all," Hoysted told HorseBetting.
"He was just going to see how things go – obviously it was tough leading into the (Melbourne Autumn) Carnival down there, so it wasn't really the right timing for him, but I think he's keen to give up here a go."
The stable have a strong affiliation with a number of Queensland's top riders, namely Ben Thompson and leading apprentice Jaden Lloyd, while the airborne Boris Thornton has also been a regular rider for the stable, so Hoysted admits it will be a bit "tricky" to work out a plan for Egan.
However, with both Thompson and Lloyd serving suspensions, the timing is right for the Victorian to settle in and get started in Brisbane.
"(It is) a bit tricky; obviously Ben normally rides the horse (Hang Five) and Ben was actually booked for it and then on Thursday – he was appealing that suspension – but then I think they had a bit of a think and decided not to, so it just left us without a rider with Jaden also suspended," the trainer said.
"All the ones (jockeys) we normally do are taken, so I gave him (Egan) a call to see if he'd be keen to come up – it might be a good introduction to hop on one before he possibly moves up here in a month or so.
"He will be doing a fair bit of work – we've got a fair few riders for us now – it's not like he's going to be a stable rider, but he will do a bit of work for the stable and we'll help try and get him going up here anyway."
Hoysted is confident that Egan can open his account with a victory on Wednesday with a colt he has plenty of time for.
After running a narrow second to stablemate Prince Shalaa on debut at Doomben, Hang Five has been back at the trials and recorded a dominant 1.5-length win on March 15.
With Thompson's suspension, Hoysted was hoping that Egan could also partner last-start winner Tesaura, but a niggling injury to the jockey meant that he couldn't make the riding weight of 56kg.
"We actually had him down for the two that Ben was going to ride – Hang Five and Tesaura – he was going to come up and ride both of those, but unfortunately he just had a little injury to his knee, so he's just slowly getting his weight back down," Hoysted said.
"So he just didn't want to ride anything under 57(kg) – so that ruled out Tesaura – but he was happy enough to come up and help out for the one ride."
The stable have trained 15 winners from their past 50 starters, proving to be one of the biggest forces in Queensland racing, yet they will have no runners at any meeting this coming Saturday.
Hoysted said that due to a "big team of runners" last Saturday at the Gold Coast, and with a few other horses being freshened, it left them with no runners this weekend at Doomben.
"It will be nice to be able to have the afternoon off and just sit on the couch and watch races all day – it'll be a nice change," he said.