Basara headed to stakes class according to trainer Tony Sears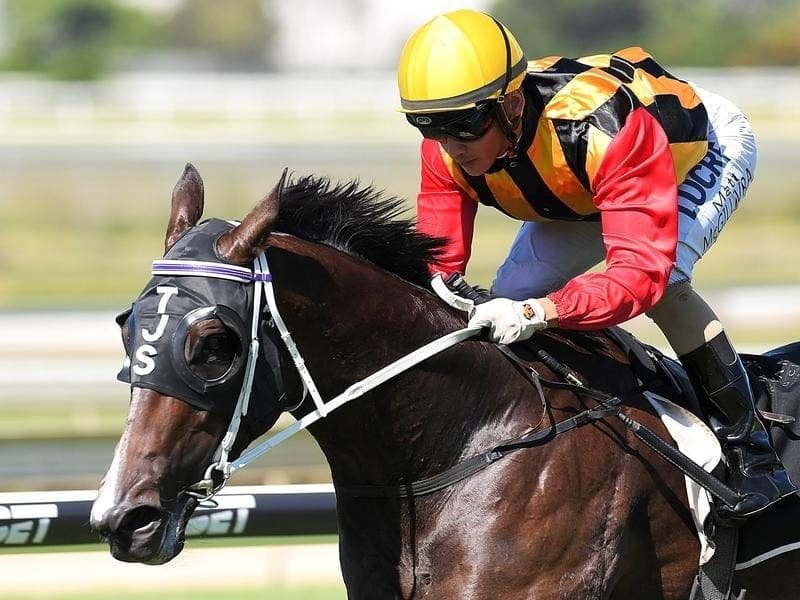 Trainer Tony Sears believes Doomben winner Basara can develop into a stakes performer.
Trainer Tony Sears has predicted Basara could quickly move up to stakes company after she resumed with a runaway win at Doomben.
The Ben Currie-trained Bella Occhi ($1.50 fav) went into the race unbeaen but Basara ($4.20) responded to Matt McGillivray's riding to win Wednesday's 1050m-benchmark 65.
In the end Basara had 3-1/4 lengths to spare over Pedru ($26) with a short neck to Bella Occhi in third.
Basara won her first start at Doomben and Sears sent her for a spell after she was unplaced behind top three-year-old Whypeeo at the Gold Coast in August.
"She was sore after the Gold Coast run and I gave her plenty of time to get over it. I have a very big opinion of her and I think she can get up to stakes class at around 1400 metres without much trouble," Sears said.
Basara is raced by Eureka Stud which has a big representation at the Magic Millions Sales on the Gold Coast.
"I hope it is a good kick along for Scott (studmaster McAlpine) and the team at the sales," Sears said.
Lloyd said Bella Occhi had been unable to get across near the fence when two speed horses kicked up inside her.
"The winner had the better run," he said.
It wasn't all bad for Currie who earlier won with Boomwaa ($2.20) and Preferito ($6.50).
Boomwaa took a second off the previous class record for 1200m when he ran 1:09.3, leading all the way in a Benchmark 80.
"I had to work to get across and lead but once he came back under me he was always going to win easily," winning jockey Ruby Ride said.
Currie had hoped to get a run for Preferito, who did his early racing in NSW, in the Magic Millions Maiden on Saturday but he did not have enough prize money from his previous four starts.
"It was a strong win as he was able to sit behind the pace and came away in the straight," jockey Robbie Fradd said.