Bart Cummings to be honoured with statue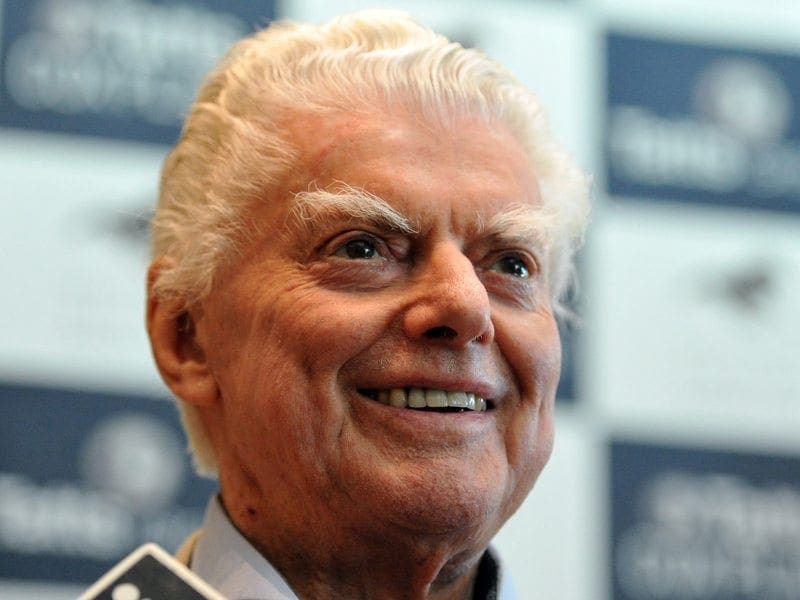 A permanent memorial honouring the legendary Bart Cummings is to be built at Randwick Racecourse.
A permanent memorial honouring the legendary Bart Cummings is to be built at Randwick Racecourse.
Marking the first anniversary of the death of the great trainer, the Australian Turf Club has unveiled plans for a statue of Cummings at the track where he spent 40 years at Leilani Lodge.
It will be placed in one of the most public areas of the course so racegoers can pay their own tributes.
One of Australia's most successful trainers, Cummings transcended racing and endeared himself to the broader community which knew him as the Cups King for his unparalleled 12 wins in the Melbourne Cup.
"The ATC is committed to building an appropriate and significant memorial to commemorate the legend of Bart Cummings," ATC chief executive Darren Pearce said.
"We want to take some time to work with the family to make sure all the details are in line with history and the wider community."

In consultation with the Cummings family, the ATC will call for tenders to design and construct the project, with the cast statue of the trainer as the central feature.
"Bart Cummings was an icon in the world of horse racing and a household name in Australia, so we want to ensure this project is in complete keeping with his legend," Pearce said.
"The ATC will fully fund the project and look to locate the commemoration in one of Royal Randwick's most visible public spaces.
"We will take as long as possible to ensure the statue and its image are in step with the wishes of Bart's wife Valmae and the Cummings family."
Cummings' record of 266 Group One wins and another two in partnership with his grandson James is second only to the late TJ Smith in Australia.
Bart's son Anthony, who also trains at Randwick, says the family is honoured and pleased to be involved in the memorial.
"Randwick was Dad's home base for many decades, and we are grateful and proud to be involved in this project which will forever honour his great record and legacy to Sydney and Australian racing," he said.