Back-to-back premierships for Fannin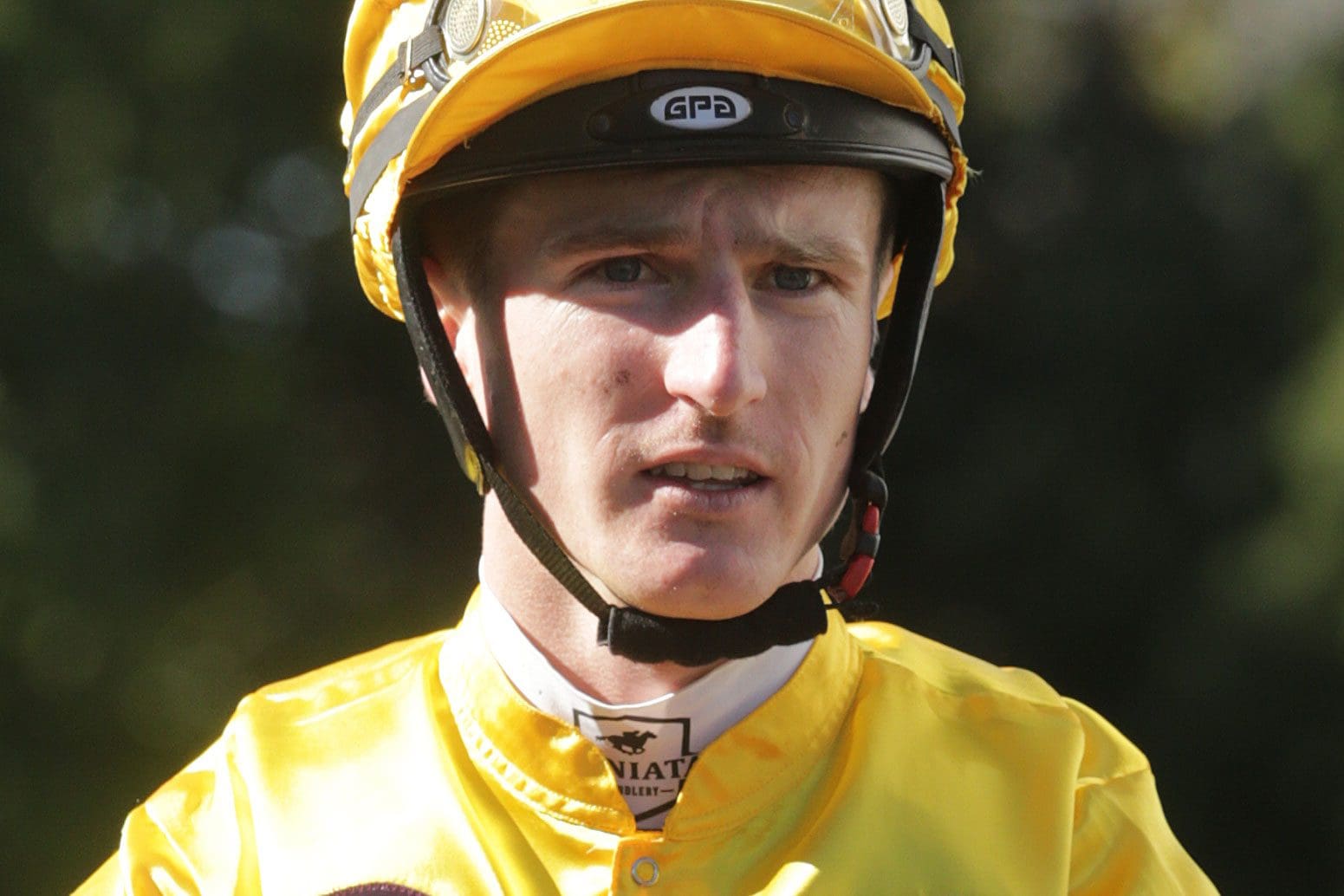 Shaun Fannin reckons there's no buzz for a rider that's quite like winning a major steeplechase.
The Palmerston North jockey did plenty of winning in the past 12 months, with his 16 victories securing his second consecutive jumps jockeys premiership.
A second premiership seemed like a longshot when he fell from Laekeeper in the Hawke's Bay Hurdle (3100m) at the beginning of the season. He lost his two front teeth in the fall and had to have another two removed.
But he was back in the saddle in a month to score his biggest victory of the season, aboard Magic Wonder in the Great Northern Steeplechase (6400m) last spring.
"Riding in jumps races is definitely not for the faint-hearted," Fannin said.
"We know the risks we take when we ride, and we accept those risks. Given that, and the length of the races, I get quite overwhelming emotions when I do win a big race. It makes it all worth it."
Four of Fannin's 16 victories came in prestige jumping races, all over big fences. In addition to the Great Northern, Fannin won the Wellington Steeplechase (5500m) on Yardarm, and both editions of the Waikato Steeplechase (4000m) – the COVID-19 delayed 2020 chase aboard It's A Wonder in August, and the 2021 version aboard Mesmerize in its normal May timeslot.
"I doubt any jockey has won the Waikato Steeplechase twice in one season before," Fannin said.
"I only got the ride on It's A Wonder because Shaun Phelan was out injured. It was a great ride to get and he bowled along easily. I was just a passenger in that race.
"Mesmerize had won 10 days before his Waikato Steeplechase and I got a nice drag into that race."
The Wellington Steeplechase was a different story, with Fannin having to work hard until the end to get Yardarm up by a nose over Shackletons Edge.
"That was a bit harder but it was a great steeplechase for everyone that watched and it was great for us to ride in a race like that," he said.
Fannin, 25, has been riding over fences since 2014 and said he was particularly grateful to leading jumps trainer Kevin Myers, who had helped him get started.
"I owe all my success to Kevin," Fannin said. "He gave me an opportunity right out of school and I've been doing my best ever since to really repay him. I'm really grateful to him for believing in me."
Although Fannin has been very successful, he hasn't won either Grand National jumps races, something he hopes to achieve in the next two weeks at Riccarton.
He is due to ride Wholetthefoxout in the Racecourse Hotel & Motor Lodge Koral Steeplechase (4250m) on Saturday, and if all goes well the pair will be back for the Racecourse Hotel & Motor Lodge 146th Grand National Steeplechase (5600m) the following weekend.
His other mounts are less certain, as it will depend on which riders Myers thinks are best suited to the horses he is taking down to Riccarton, but there is a solid chance he will be on Tallyho Twinkletoe in the Hospitality New Zealand Canterbury 131ST Grand National Hurdles (4200m) on August 11.
Fannin said he'd like to have an opportunity to ride at feature Australian carnivals such as Oakbank and Warrnambool in the future, but only if the opportunity arises.
"Things are going well for me here at the moment so I don't want to walk away from that," he said.