Avdulla set for long-awaited return to race riding at Rosehill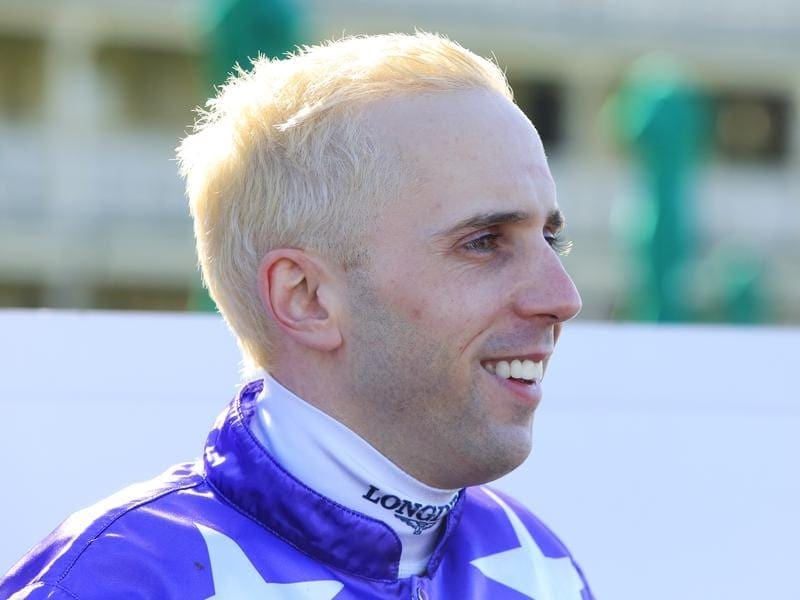 Sydney-based jockey Brenton Avdulla is set to resume race riding this Saturday at Rosehill after a six-month layoff.
The former Victorian hoop missed last year's Spring Carnival after a horrific fall at Randwick in the Silver Shadow Stakes in August of last year.
Avdulla suffered a fracture to his neck and a small bleed on his brain after coming off his mount, Xtremetime.
"The first probably six weeks of the injury was probably the hardest," Avdulla told Andrew Bensley on SEN Track.
"I couldn't do anything, watching horses that you'd been booked on, that was probably the hardest thing. I was in a pretty dark place."
Avdulla admitted that he lost interest in horse racing after his fall, but revealed that he found an outlet through greyhound racing.
"The dogs were a really good out for me," he said.
"Hopefully just going to keep getting more and more."
Avdulla owns four greyhounds now, including the talented Fernando Hunter.
He eventually got through the physical and mental pain related to his fall and managed to get his mind back on being a jockey.
"You can just feel the fire start to burn in the belly again, which is amazing," he said.
The 31-year-old rider said that he had done a power of work to get his body back into shape.
After reaching about 65kg at one stage, he is now back down to around 57kg and feeling positive about things.
"The body feels good…really good," he said.
"My body obviously hasn't had a break like this for a long time. I've always had little niggling injuries.
"As fresh as I've ever been."
Avdulla will ease back into race riding again with a small book of rides on Saturday, which is set to include the Paul Messara-trained Skyward in the Parramatta Cup.