Australian feature an option for Grand National hero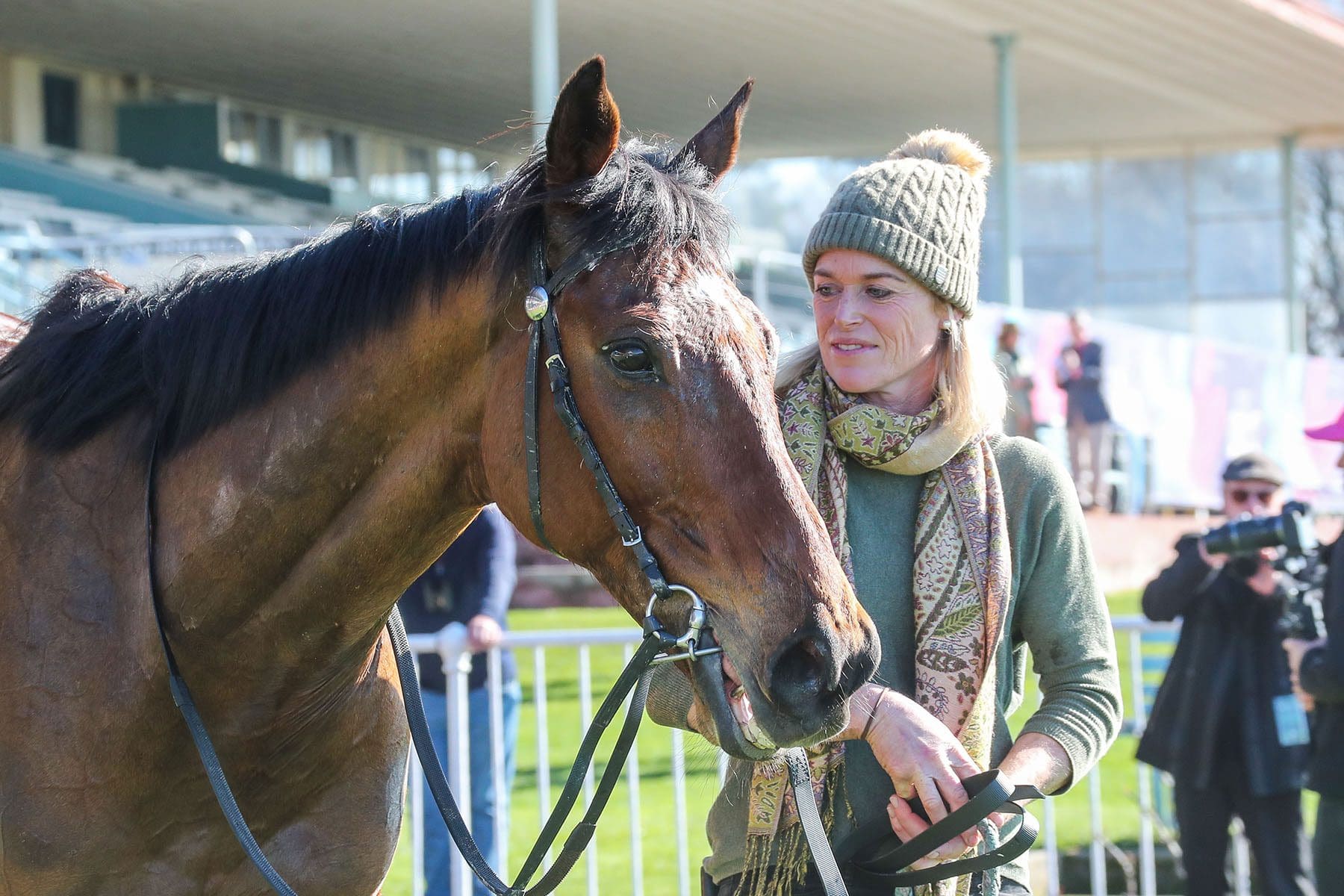 Jo Rathbone will spend the next few days discussing the immediate plans for Saturday's Racecourse Hotel & Motor Lodge Grand National Steeplechase (NZ) (5600m) winner Tallyho Twinkletoe with her co-owners, including the possibility of a lightning raid across the Tasman to contest the Australian Grand National Steeplechase (4500m) on August 29.
Rathbone had plenty to reflect on during the long drive home to her Whanganui base after the Kevin Myers-trained 11-year-old raced into the record books as the first horse to complete the Australian and New Zealand Grand National Steeplechase and Hurdle double.
Included in those reflections were what next for the tough as teak St Reims gelding that she purchased for just $9,000 at the NZB South Island Sale in 2012 along with thoughts of future Grand National glory with another of her own runners in Mrs Twinkletoes, who she prepared to run a gritty sixth in her first full season over the bigger fences.
"It was a magical day and although we were celebrating with Tallyho Twinkletoe, I thought Mrs Twinkletoes went a super race as well," Rathbone said.
"She was really battling away nicely until she hit the second last and took all the stuffing out of herself.
"She is still relatively new to it all, so I'm hopeful that she can go on with it after this experience."
Rathbone was thrilled that Tallyho Twinkletoe could complete the special Grand National double although those thoughts hadn't entered her head when she purchased him back in 2012 based on her experience with a member of his immediate family.
"Any win is a good win, but a race like the Grand National is definitely one you want to win," she said.
"He is such a versatile horse and that shows in his record as he has competed against the best under different circumstances on both sides of the Tasman.
"He is really tough and nicely bred being from a Lord Ballina mare in Albacora, who won six races.
"I used to ride her full brother Gull and he was super tough and won eleven races himself.
"When I saw him at the sales, I thought he was a nice type of horse, with a good pedigree so I bought him and I guess the rest is history."
After celebrating the success on Saturday evening Rathbone was looking forward to getting home to her 50-acre property that sits ten minutes outside of Whanganui, with her parents left in charge of babysitting her horses, cattle and sheep while she has been away.
"It will be good to get home as Mum and Dad have been looking after the place and they will need a break," she said.
"Now I'm out training on my own I've got a small team, but it keeps me busy along with the other animals we have on the farm.
"I guess we will need to sit down and talk about whether we go to Australia for the Grand National Steeplechase in a fortnight.
"That will depend on how he comes through Saturday as it was a very tough race, but if he does go, he would head over to Patrick Payne as that has worked so well for us in the past and we know he is in good hands with Paddy."